Frances Haugen, a Facebook whistleblower, testified before a Senate hearing in Washington, DC on Tuesday. Here's what went well, what went wrong, and what will happen next.
While she was more nuanced in her criticism than other Facebook opponents - she supports Section 230 and opposes the business's separation, for example - she also stated that the company should declare moral bankruptcy. "This isn't just about certain social media users being furious or unstable, or about one side radicalizing versus the other," Haugen told Congress.
Senators gave Haugen the floor to make her argument, upset by Facebook's scale and influence - and, one assumes, by its own unwillingness to address those issues in a productive way.
The Facebook strategic response team threw a half-hearted attack at Haugen, claiming that she "had no direct reports" and "never attended a decision-point meeting with C-level executives" during her time there. This did not appear to sway any senators.
One positive aspect of Haugen's testimony was that genuine harm is occurring as a result of Facebook's services, which she proved.
The main value of Haugen's disclosure is that it adds some empirical rigor, highlighting the extent to which Facebook officials are aware of these difficulties yet do not fix them.
We've been watching Congress grill Facebook for years, based on anecdotes about who was censored or shadowbanned, or which publishers were or weren't listed on a list of trending subjects, to no avail.
We need something to anchor these debates in, so why not Facebook's own research?
Most importantly, Haugen contributed to a change in platform debates from the substance of the speech they host to the architecture of the systems themselves.
Haugen proposed regulating algorithms as a method to avoid the First Amendment concerns that come with attempting to regulate internet speech, specifically outlawing engagement-based ranking like Facebook and Instagram do now.
Given the breadth of injuries shown in the Facebook Files, I was surprised to learn that Haugen's pet issue is feed ranking: I don't think it's as powerful as others seem to think it is.
Finally, Haugen's testimony was more concerned with the documents than with her own work at Facebook.
The issue is that just because you found some documents on a server, it doesn't mean you're equipped to discuss the underlying research.
Facebook frequently claims that the majority of its research shows that people like it, and the company's market domination suggests that there is definitely data to support that claim.
Meanwhile, right or wrong, Haugen appears to have persuaded Congress that Facebook is as bad as they feared, as evidenced by the company's own research.
The Federal Trade Commission is looking into making Facebook provide access to outside researchers to prove Haugen's claim.
In the hours following Monday's Facebook downtime, Mark Zuckerberg's personal wealth plummeted by $6 billion.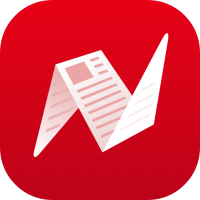 This is original content from NewsBreak's Creator Program. Join today to publish and share your own content.