Why do authoritarian countries use propaganda when individuals are often aware that their governments are doing so and fight, ignore, or ridicule the messages? This question is answered in the excellent work "Propaganda as Signaling" by Haifeng Huang, a political scientist.
Propaganda is commonly thought to be used to brainwash the general public. The theory is that individuals are continuously exposed to the same message and eventually think whatever the authoritarians want them to believe.
Authoritarians, on the other hand, frequently disseminate inane and unpersuasive propaganda.
Why would you tell lies that everyone knows are lies and can readily be proven to be lies?
The answer: one of the authoritarians' goals is to instill pro-regime ideals and attitudes, but it is also a demonstration of power.
People are reminded of the regime's strength when they are blasted with propaganda in every type of media.
The tremendous sums of money that authoritarians spend to plaster their message across every square inch of the public square is a costly display of their dominance.
The goal of propaganda is to make people fear the regime, not to brainwash them.
Xinwen Lianbo, China's primetime news program, is stiff, archaic, and "a continuous subject of scorn among ordinary folks," according to Huang. Despite this, the Chinese government broadcasts it every night at 7 p.m.
The continuation of this initiative is meant to remind citizens of the Party's power and capability.
Expensive efforts to transmit unpersuasive messages are a reliable indicator of a regime's strength and all-encompassing power.
Huang even claims that the incomprehensibility of totalitarian messages is part of the objective.
"For this demonstration of strength to be properly taken, propaganda may occasionally need to be dull and unpersuasive, so that most citizens will know precisely that it is propaganda when they see it and thus get the implicit message," he says. When people believe a dictatorship is fragile, they are more likely to rebel.
The state is aiming to enhance its influence by regularly disseminating a consistent message and these signals cannot be produced by a weak organization.
"Citizens can make judgments about the type of government by seeing whether it is willing to produce a high amount of propaganda, even if citizens do not trust the propaganda itself," Huang says. That is, even if everyone is aware that what they are seeing is false, the fact that they are seeing it indicates that the regime is powerful enough to broadcast it.
People are discouraged from dissenting against authoritarians because they feel the authoritarians are powerful, not because they believe their false statements.
In her study of Hafiz al-Assad in Syria, political scientist Lisa Weeden examined why authoritarian regimes force their population to participate in absurd rituals.
"The more ludicrous the needed performance, the more plainly it reveals that the regime can make most people follow most of the time," she says. You are less likely to criticize a system that can make the people around you join in absurdities.
This isn't to say that governments aren't interested in indoctrination.
They'd like it if individuals had genuine pro-regime feelings and values but they will settle for obedience.
Propaganda's goal isn't merely to establish desirable beliefs in people. An essential purpose is frequently showcasing the regime's strength, capacity, and resources to terrify people.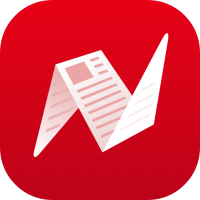 This is original content from NewsBreak's Creator Program. Join today to publish and share your own content.