In Cleveland, a groundbreaking opioid trial is underway.
For the first time, pharmacies that sell basic things like toothpaste and diapers will be put to the test, and the results will have far-reaching ramifications for big-ticket policy issues unrelated to the opioid crisis.
Since the Judicial Panel on Multidistrict Litigation ordered that federal opioid-related lawsuits should flow through a so-called MDL into Judge Dan Polster's docket, Cleveland has become the epicenter of major opioid litigation.
Judge Polster assigned a lead team of attorneys for the plaintiffs, which included some of the country's most politically connected trial lawyers, including Joe Rice of Motley Rice, a firm that is so influential in Democratic politics that Rice has been mentioned as a possible ambassadorial candidate for President Biden.
"Judge Polster has been extraordinarily frank about his desire to reach at a settlement," Yale Law's Abbe Gluck said, even by the standard of most MDLs.
The Sixth Circuit, which sits in review over Ohio's federal trial courts, quickly slammed Judge Polster's use of this novel tactic, with one appeal judge saying that "[a] new type of class action, entirely untethered from Rule 23, may not be adopted by a court."
Despite the fact that Judge Polster's maneuverings resulted in a multibillion-dollar settlement this year, pundits have pointed out that the victims are promised no money while the trial lawyers walk away with billions.
The trial will also determine whether state or municipal governments will take the lead in future national lawsuits.
Local governments, in comparison to states, rely on trial lawyers more frequently and have a bad habit of obtaining less favorable terms; too many local-government opioid contracts include inflated fees and weak ethics protections, especially given that law firms like Motley Rice represent multiple governments with potentially divergent interests in these cases.
State governments have flaws of their own, but if local governments become the standard for future litigation, we may expect trial lawyer empowerment and poorer outcomes for consumers and victims.
The outcome of the trial will help to define Judge Polster's bare-knuckle style.
They've questioned whether a single judge should be openly attempting to fix the entire drug issue through unconventional procedural maneuvers.
The outcome of the trial may alter the narrative and influence how judges handle future billion-dollar cases.
Follow me to see more articles like this.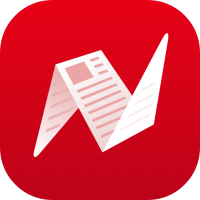 ...
This is original content from NewsBreak's Creator Program. Join today to publish and share your own content.