Democrats have suffered a second blow after the Senate parliamentarian blocked their backup plan for incorporating immigration reform into a broader budget bill.
Democrats had lobbied the Senate parliamentarian to change the deadline for unauthorized immigrants within the United States to seek a legal status adjustment. The result of this adjustment would have been for millions to gain full citizenship.
The Senate parliamentarian, Elizabeth MacDonough, advised Democrats that the option was a non-starter.
Changing the registry date is a "heavy policy shift," MacDonough told Democrats in her statement, and "our consideration of this problem is much the same" as for Democrats' prior proposal to award legal permanent resident status to some immigrants.
Democrats had proposed to MacDonough that they use their funding measure to offer 8 million green cards to immigrants in four categories: "Dreamers," who immigrated to the United States illegally as minors, temporary protected status holders, agricultural workers, and other important workers.
She rejected it earlier this month, saying it was "not acceptable" for reconciliation, the budget process that Democrats are employing to avoid a filibuster on their spending package.
Democrats then proposed to MacDonough a revision to the registry date for certain undocumented immigrants and recipients of humanitarian parole programs, thereby establishing a statute of limitations for previous unauthorized admissions. Elizabeth MacDonough also stopped this change.
According to experts, allowing this change would have added roughly 6.7 million people to qualify for legal permanent status.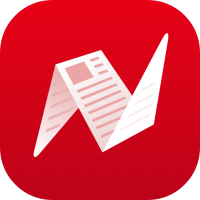 This is original content from NewsBreak's Creator Program. Join today to publish and share your own content.