You may feel like you can only eat ribs on certain days. You'll get those tasty strips of meat dripping with the sauce of your choice. The ribs here are the best of the culinary options available in Denver, of course. The only thing left to say is: check out our list of the best places to eat ribs in Colorado, round up your friends, and head out. YES! You can do that!
Roaming Buffalo BBQ
Whether you're an avid foodie or not, traveling is all about experiencing unique culinary experiences that you can't find anywhere else. That's precisely what Roaming Buffalo BBQ offers. An open kitchen and copper bar create the perfect setting for a delightful evening. Those ribs will leave you in awe. They are famous for their bison short ribs, which are delicious and unique.
Location: 2387 S Downing St, Denver, CO
Website: https://roamingbuffalobbq.com/
Phone 303-722-2226
Store Hours: Sun, Wed, Thurs 11 am–2 pm / Fri-Sat 11 am–4 pm
Rolling Smoke BBQ
Rolling Smoke was founded in 2014 by Terry Walsh and Wade Williams as a food truck; now, the company has three physical locations: the original at Stanley Marketplace, University & Dry Creek to the south, and its newest location in Golden's new food hall, Golden Mill. Everything here is slow-cooked over pecan wood–from the baked beans to the mac 'n cheese to the collard greens. A plate can be topped with pretty much any combination of meats and sides. According to Miller, it would be best if you tried the pork spare ribs and beef brisket first.
Location: 7470 S University Blvd, Centennial, CO
Website: https://www.rollingsmokebbq.co/
Phone: 303-221-4093
Store Hours: Sun, Tues-Thurs 11 am–7 pm / Fri-Sat 11 am–8 pm
Dutch Oven Smokehouse and Steak Co.
Do you know what Haxtun is? The northeastern Colorado town boasts some of the best BBQ in the world! You will need an enormous appetite to visit Dutch Oven Smokehouse, as you can see from the photo above.
Through 10 years of running a catering and restaurant business in their family, the Andersons developed their products. They have been inspired to bring you their best products because of their time spent with family and eating good food! Are you ready to start? Authentic rib dishes can be found here now. So try the best ribs you'll ever have in your life at Dutch Oven Smokehouse and Steak Co.!
Location: 202 S Colorado Ave, Haxtun, CO
Website: https://www.facebook.com/DutchOvenSmokehouseAndSteakCo/
Phone: 970-774-5000
Store Hours: Mon-Sat ​​6:30 am- 2 pm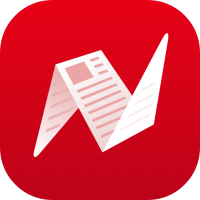 GG'S BBQ & Catering
GG's BBQ Catering has been introducing Pueblo Community members to down-home comfort food since 2007. Customers can choose from various famous Southern dishes, including beef brisket, pulled pork, and Memphis dry rub ribs, among others. They slow-smoke all of their meats using hardwoods the old-fashioned way. Smoked meat can be ordered by the pound at GG's BBQ & Catering in Pueblo. Is there anything else to say? If you have not tried the best-tasting ribs in Colorado, visit GG's BBQ Catering now! Do not forget to bring your family and friends for more fun and entertainment!
Location: 1600 US-50, Pueblo, CO
Website: https://www.ggsbbq.com/
Phone: 719-542-4545
Store Hours: Tues-Sat 11 am–8 pm
Colorado Smokehouse
When it comes to classic barbecue, you can't beat what you'll find at the Colorado Smokehouse. You won't be disappointed when you order up the classic Pulled Pork sandwich platter!
Location: 6679 Camden Blvd, Fountain, CO
Website: http://cosmokehouse.com/
Phone: 719-651-1453
Store Hours: Mon-Sat 11 am–9 pm / Sun 11 am–6 pm
According to this article, the restaurants outlined here serve the best ribs in Colorado. Do you agree? Is there another restaurant on your list that you'd recommend? Comment below if you have any! Please get in touch with us!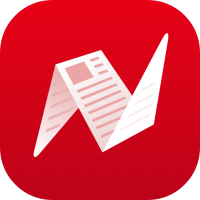 This is original content from NewsBreak's Creator Program. Join today to publish and share your own content.