There are plenty of excellent meat dishes to be found in California. California is home to many delicious rib dishes and fixings, including local Santa Maria ribs and imports from around the country. The following is a list of ten of Washington's best rib joints.
Far Western Tavern
Santa Maria-style barbecue is a specialty at Far Western Tavern, a no-frills throwback restaurant. Far Western is renowned for its barbecued steaks. For decades, the spot has maintained its popularity with the best steaks. Be prepared to wait a bit for them. All meats are served fresh, and all dishes are cooked with lots of love and juicy sauce! You will never go wrong with Far Western Tavern!
Location: 300 E Clark Ave, Orcutt, CA
Website: https://farwesterntavern.com/
Phone: 805-937-2211
Store Hours: Thurs & Sun 4–8 pm / Fri-Sat 4–9 pm
Jocko's Nipomo
Just outside San Luis Obispo is Joco's Restaurant, a family-owned establishment. Road trips are perfect here. It's not a surprise that the generous portions of barbecued steaks are immensely popular with locals and tourists, so make a reservation as soon as possible. If you are in for the best ribs serving restaurant, invite your friends and have the best dining experience in the Golden State!
Location: 125 N Thompson Ave, Nipomo, CA
Website: http://jockossteakhouse.com/
Phone: 805-929-3686
Store Hours: Mon-Sat 4–9 pm / Sun 1–9 pm
Smoqued California BBQ
Using the best barbecue traditions from various countries, Smoked California BBQ creates a brand new "California" barbecue style. In addition to its smoked meats, Smoqued offers a wide selection of sides as well as nachos and fries.
Smoked BBQ has always offered rib dishes as a part of its menu. Like California, Smoqued is a fusion of the best BBQ from all over the country, using some familiar down-home favorites with a SoCal twist. They smoke their meat in-house and hand-prune, rub, season, and spice each one. Our Golden State BBQ and beer are among the best in the country, so stop by and try some today.
Location: 128 N Glassell St, Orange, CA
Website: https://www.smoquedcaliforniabbq.com/
Phone: 714-633-7427
Store Hours: Sun-Thurs 11:30 am–10 pm / Fri-Sat 11:30 am–11 pm
Dr. Hogly Wogly's Tyler Texas BBQ
Tyler Texas BBQ, owned by Dr. Hogly Wogly, holds a legendary status among barbecue fans. Thousands of people travel from all over the country to get a taste of The Valley's sweet, smoky ribs. Don't forget the pickles, and don't forget the extra sauce.
Initially opened in 1969 by a former Piggly Wiggly delivery boy from Texas, Dr. Hogly Wogly's Tyler Texas BBQ was created by Johnny Greene. His wife referred to him as a Holy Wogly because he was such a big guy. His later career path took him into pharmacology. As a result, it's named Dr. Hogly Wogly's Tyler Texas BBQ.
Location: 8136 Sepulveda Blvd, Panorama City, CA
Website: http://www.hoglywogly.com/
Phone: 818-780-6701
Store Hours: Sun-Thurs ​​11 am–9 pm
Bull's Smokin' BBQ
All meats served at Bull's are slow-cooked, regardless of whether they are ribs or salmon. Besides Texas-style barbecue, this casual restaurant offers dogs-free bones and kids-free ice cream. Bull's Smokin' BBQ was established in 2009 and specialized in slow-cooked seafood and meats along with gourmet sides. Three hours are dedicated to smoking their chicken, salmon, and pork. During the cooking process, they smoke the pulled pork and brisket for 11 and 14 hours. This only means that Bull's Smokin" offers nothing but the best dish in California! So make a reservation now!
Location: 127 Morena Blvd, San Diego, CA
Website: https://bullssmokinbbq.com/
Phone: 619-276-2855
Store Hours: Sun-Thurs 11 am–9 pm
Do you think our list above represents the "BEST" ribs serving restaurants in California? Join us in our community conversation in the comments below!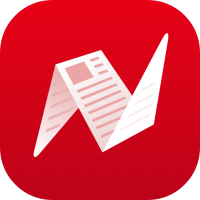 This is original content from NewsBreak's Creator Program. Join today to publish and share your own content.