In Alaska, things are done according to their own rules. However, it does have one thing in common with each of the other 49 states: excellent ribs! The Alaskan version of classic rib dishes can be delicious, as you can guess. Our favorite barbecue spots in the Land of the Midnight Sun have sticky fingers and messy faces.
Randy's Rib Shack
Randy's Rib Shack is a famous place for those craving rib dishes in Alaska! While Randy's ribs are good, it also excels at chicken. Sandwiches made with pulled chicken or smoked chicken are great choices. Before you dig in, make sure to add some of Randy's famous barbecue sauce: It brings the meal together. This place stood out for its smoked meat and slow-cooked sauce, which is a secret recipe. See what Juneau's locals are raving about and find out where they like to eat.
Location: 3200 Hospital Dr, Juneau, AK
Website: https://www.yelp.com/biz/randys-rib-shack-juneau
Phone: (907) 957-1294
Store Hours: Mon-Fri 7 am-7 pm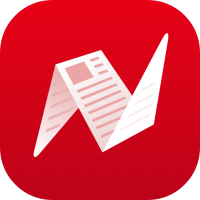 Black Jaxx BBQ
Located in Soldotna, Black Jaxx started its smokers in Soldotna, and its truck recently rolled into Homer. Due to the proprietors' Oklahoma roots-and, they spend the winter there-peninsulas anticipate with watering mouths that April day when the "Open" sign illuminates and the windows swing open. They are then able to choose between brisket, pulled pork, or smoked bologna. The best barbecue restaurant in Alaska has to be Black Jaxx.
Location: 35635 Kenai Spur Hwy, Soldotna, AK
Website: https://www.facebook.com/pages/category/Food-Truck/BlackJaxx-BBQ-Homer-Alaska-1713792752042687/
Phone: 907-262-2255
Store Hours: Daily 11 am–6:30 pm
Turnagain Arm Pit BBQ
A Turnagain Arm Pit BBQ franchise began operating on Cook Inlet's Turnagain Arm in Indian. The word spread, and folks began trekking down the Seward Highway to get their mitts dirty in the Pit's queue. The popularity of these smoked delicacies, influenced by Texas but born in Alaska, grew tremendously. A second Pit opened in Anchorage after expansion and growth in Indian. There is a BBQ pit here for smoking meats with hickory, and the place is renowned for its authentic Southern BBQ. Anchorage has an area open throughout the year, and Indian has an area open during the summer.
Location: 3637 Old Seward Hwy, Anchorage, AK
Website: https://turnagainarmpitbbq.com/
Phone: 907-562-6328
Store Hours: Tues-Sat 11 am-8 pm
Rick's BBQ & Grill
His father, who founded the restaurant and carried his name, has served barbecue since the 1950s. Rick's BBQ & Grill is famous for its burgers, but don't get distracted: You're here for the barbecue. The brisket is the most popular dish at Rick's, but the pulled pork is equally delicious.
Location: 1775 Parks Hwy, Wasilla, AK
Website: https://www.yelp.com/biz/ricks-bbq-and-grill-wasilla
Phone: (907) 793-7967
Store Hours: Mon-Sat 10:30 am-7 pm
Fatmo's BBQ
Throughout the spring, summer, and fall, Fatmo's BBQ offers some of the best barbecues in the capital city. With a side of cowboy beans, the smoked chicken thigh is excellent. A homemade corn dog is served only once a week, so if you're looking for something to do on a Saturday afternoon, stop by! There are some off-season dates when you can pre-order barbecue at this popular food truck, even though it is seasonal.
Location: 1720 Crest St Juneau, AK
Website: https://www.facebook.com/FatmosBBQ/
Phone: (907) 957-7675
Store Hours: Wed-Sat 11 am-6 pm
Alaska is not just about the cold! It is also about the perfect ribs offered across the state! You will never regret dining in any of these rib places, and you do not have to worry about where to go because these excellent rib-serving restaurants are scattered all over the entire state! So what are you waiting for? Call for a reservation for you and your family and friends now! Do not forget to come with a hungry stomach!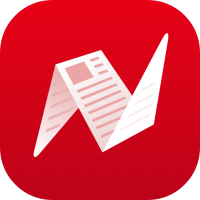 This is original content from NewsBreak's Creator Program. Join today to publish and share your own content.