When you are in Alabama, finding the best rib restaurants is never a problem! There are no better ribs in the United States than those served at Sweet Home Alabama! Worry no more because we have listed below the 5 best ribs serving restaurants in AL! Check them out here:
Big Bob Gibson
St. Louis-style ribs are Big Bob Gibson's specialty, cut into a uniform shape by trimming the ends. Approximately 41/2 hours of hickory wood smoke is applied to the ribs before preparing a dry rub. The ribs are then topped with Big Bob Gibson's Championship Red Sauce, the American Royal International Barbecue Sauce Contest winner in Kansas City.
Location: 1715 6th Ave SE, Decatur, AL
Website: https://bigbobgibson.com/
Phone: 256-350-6969
Store Hours: Daily from 9:30 am–8:30 pm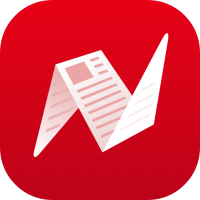 Dreamland Bar-B-Que
Raymond Nevins still runs the business at night, just as he has for the past 40 years. The former Dreamland Bar-B-Que chef, Willie Gardner, demonstrates how they prepare the ribs, which they flip about six times over a hotbed of hickory coals and then bast with the sauce for about five minutes before they are served. Dreamland regional manager Matt Kilgore says that most people cook ribs for two to four hours. They cook their ribs for 45 to 55 minutes instead of watching a piece of meat smoke all day long, as Mr. Bishop once said.
Location: 5535 15th Ave E, Tuscaloosa, AL
Website: www.dreamlandbbq.com
Phone: 205-758-8135
Store Hours: Daily ​​11 am–9 pm
Archibald's BBQ
Southern barbecue cooks may favor the low-and-slow method of smoking pork meat, but that's not how they do things here at Archibald's. Tray Archibald suggests 45 minutes of hot hickory over a bed of cypress chips when you know what you are doing. Just behind the counter of the cozy, five-seat shack is a well-seasoned brick pit where the ribs are grilled. An atomic-orange sauce is poured over them, and it gives them a deceptively spicy kick.
Location: 4215 Greensboro Ave, Tuscaloosa, AL
Website: https://www.archibaldbbq.com/
Phone: 205-331-4858
Store Hours: Sun 11am–6pm / Mon-Thurs 10am–9pm / Fri-Sat 10am–10pm
Saw's BBQ
The best ribs in Alabama can be found in and around Homewood. When Saw's is proclaimed as the best, it is the best. This place is popular with guests due to the delightful mix of meats it offers. Their world-famous ribs aren't the only thing they smoke to perfection, as they also smoke chicken, pork, and other food, as well. Make sure you order them with sauce and prepare them to be enchanted by the delicious tastes. With a thin sliver of the smoke ring along the edges and a nice char on the outside, Saw's ribs are big, meaty, and moist, cooked over green hickory in a brick pit in the back.
Location: 1008 Oxmoor Rd, Homewood, AL
Website: https://www.sawsbbq.com/
Phone: 205-879-1937
Store Hours: Mon-Sat 11 am–8 pm
Jim' N Nick's
The preparation of their ribs at Jim N Nick's starts weeks before they are evenly cooked. Ribs are brined, seasoned, and then smoked over low heat. Ribs are brined and smoked with hickory wood for approximately four hours. After being basted with barbecue sauce and cooked for about another hour, the ribs are topped with smoky barbecue sauce to give them a slight crunch on the outside. The meat is cooked with Jim N Nick's sauce. Kim N Nick's has the best ribs in Alabama! Come and check them out now!
Location: 4935 University Dr, Huntsville, AL
Website: https://www.jimnnicks.com/locations/al/
Phone: 256-963-9656
Store Hours: Sun-Thurs 11am–8:30pm / Fri-Sat 11am–9:30pm
Do you have any experience with any of these rib-serving restaurants? Are their ribs considered among the best in Alabama? Comment below and tell us which is your favorite place for ribs!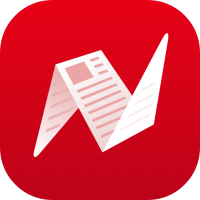 This is original content from NewsBreak's Creator Program. Join today to publish and share your own content.