Houston is a Texas metropolis and the location of NASA's seaside visitor center. This is one of the reasons why Houston has attracted so many space-related film sets. It's also worth noting that the Grand Opera is located in the downtown theatre district, which also includes upscale restaurants and 19th-century architecture. These factors combine to make Houston an excellent filming location, as seen by the following list of notable films set in the city.
Greenland
Greenland is a gripping film directed by Ric Roman Waugh and written by Chris Sparling. It's the kind of film with apocalyptic elements, natural disasters, and an enraged tone. Gritty, his wife Allison, and their little son Nathan are a young family of three who are caught in the middle of what appears to be the end of the world. This family was terrified by the apocalypse, which saw a killer comet level and destroys major world cities, and they wanted to leave to locations that were not vulnerable to the debris from the killer Comet. The journey is difficult, and they are confronted with a great deal of uncertainty wherever they go since lawless communities are full of fear of what might happen because everyone has freaked out. The film will take you on a journey through the Gritty's' struggle and search for a safe sanctuary. Will Gritty be able to save his entire family from these squabbles?
Cast
Gerard Butler as John Garrity.
Morena Baccarin as Allison Garrity.
Roger Dale Floyd as Nathan Garrity.
Scott Glenn as Dale.
Filming Location
Houston, Texas
The Martian
A 20th Fox film that transports you to space alongside astronauts who have embarked on a mission to the planet Mars in a manned automobile program. When a large storm hits the area where Astronaut Mark Watney and his colleagues were working at their Mars station, the action begins. Because of the tough and deadly environment, the other Astronauts are rushing to leave Mars to avoid the killer storm that has arrived in their area. Mark Watney was assumed dead by his team after the storm, and they set out to leave without him, little knowing that he had survived. As Mark strives to save himself in every manner imaginable, his team has shifted their course to make a suicidal attempt to save Mark, the movie puts one into action. Will they be able to locate Mark if he is in trouble on Mars?
Cast
Matt Damon as Mark Watney
Jessica Chastain as Melissa Lewis
Kristen Wiig as Annie Montrose
Kate Mara as Beth Johanssen
Filming location
Johnson Space Center - 2101 NASA Rd., Houston, Texas, USA
Armageddon
Michael Bay directed this four-time Oscar nominee film, which was released in the United States on July 1st, 1998.
This is a sci-fi and action film that depicts the earth in an apocalyptic period when NASA discovers a world-shaking discovery. Due to the loss of a shuttle into space, a large asteroid is found to be on a similar path to the earth during this time, posing a serious threat of a massive collision that would destroy the planet. Now that the earth can't alter course, clever scientists devise a plan to detonate a massive nuclear weapon in the planet's core. This is an issue that would see the greatest drillers hired, and because the project is expensive but limited in resources, it attracts a lot of political attention because it is politicized in every aspect. This is quite concerning for the drillers, and who knows whether it may imperil the operation's core goal of saving the globe. Will the rest of the planet be spared this time?
Cast
Bruce Willis as Harry A. Stamper
Billy Bob Thornton as Dan Truman
Ben Affleck as A.J. Frost
Liv Tyler as Grace Stamper.
Filming Location
Houston, Texas, USA
The Lost Husband
Vicky Wight directed the film The Lost Husband, which was released on April 10, 2020, in the United States and has a lot of drama and romance. It follows Libby, a lady who becomes a widow after her husband passes away, and how this affects her and her children's daily lives. Libby confronts her overbearing mother, who is not as receptive to her and her family, with a great deal of sadness.Libby is only helped by her aunt, who offers Libby and her children a place to start over on her huge farmland. She would have a happy existence in the serene country regions of this location. More surprises await Libby when a certain farm manager, who is in the midst of a life and family crisis, informs her that he may be able to connect her to her spouse in another dimension of existence. Will she be able to speak with her husband, and why is this necessary?
Cast
Leslie Bibb as Libby Moran
Josh Duhamel as James O'Connor
Nora Dunn as Aunt Jean
Herizen F. as Sunshine
Filming location
Houston, Texas, USA
Which of the aforementioned films do you think is the most amazing? Let us know what you think in the comments area.
Sources
https://www.google.com/search?gs_ssp=eJzj4tDP1TcwzjHKM2D0Ys_ILy0uyc8DADR_Bd8&q=houston&oq=Houston&aqs=chrome.1.69i57j46i433i512j0i512j69i60l2.3776j0j7&client=ms-android-huawei-rev1&sourceid=chrome-mobile&ie=UTF-8
https://www.imdb.com/title/tt4257940/?ref_=adv_li_tt
https://www.imdb.com/title/tt0120591/?ref_=adv_li_tt
https://www.imdb.com/title/tt3659388/?ref_=adv_li_tt
https://www.imdb.com/title/tt7737786/?ref_=adv_li_tt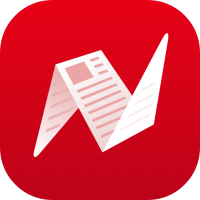 This is original content from NewsBreak's Creator Program. Join today to publish and share your own content.