Chicago is the third-most populous city in the United States, as well as the most populous in Illinois, after larger cities like New York and Los Angeles. According to the 2020 census, Chicago has a population of 2,746,388 inhabitants and is the county seat of Cook County. Chicago features a varied mix of places and architecture, from parks to soaring structures. The museum campus, Millennium Park, Lincoln Park Zoo, and the Barack Obama Presidential Center are just a few examples. Chicago's entertainment sector includes hip-hop, gospel, jazz, and house music, as well as the film industry, which has produced a diverse range of films set in various areas throughout the city. A list of some of the best and most amazing films shot in Chicago, along with their filming locations, is provided below.
Rampage
Dr. Kerry Atkins survives a severe disaster and catastrophe in space on the Energyne space station, which specializes in gene manipulation and research. A lab rat becomes infected with a pathogen and mutates into a monstrous beast that causes havoc on the space station. Dr. Atkins does not make it through her second escape and dies while attempting to escape via a pod. Debris from the disaster begins to land in cities such as Florida, damaging much property and leaving behind several virus canisters that are eaten by a forest Wyoming and a crocodile. This turns out to be a global disaster, but Davis Okoye, a retired US special forces officer who is now enlisted in an anti-poaching team, tries to save the day by training one of the orphanage's animals to read his actions. George is a brilliant Gorilla who Is exposed to the infection and is employed to help Okoye stop the disaster by employing antidotes to neutralize the pathogens.
Cast
Dwayne Johnson as David Okoye
Naomie Harris as Dr. Kate Caldwell
Malin Akerman as Claire Wyden
Jeffrey Dean Morgan as Harvey Russell
Filming Location
Chicago, Illinois, USA
Home Alone
Comedy is a film genre that has a large following, and one of the most astonishing and well-known films was released as early as 1990. Home Alone is a two-time Oscar Winner comedy that focuses on family relationships. Chris Columbus directed the film, which was scripted by John Hughes. When one family decides to travel to France, Kevin, the youngest son, fights with his brother Buzz, earning him a punishment that requires him to go to bed early. Kevin goes all the way to the third floor to his room. The family leaves the next day on their trip, leaving Kevin behind. Kevin's Christmas has arrived early, as he now has the freedom to carry out all of his nefarious plans. Two burglars try to break into Kevin's house on Christmas Eve, but he is tough enough to fend them off. When Kevin puts up multiple body traps for the bum, the real fun begins. Home Alone is one of the highest-rated live comedy pictures, with a worldwide gross of roughly $476.7 million until The Hangover was released. In the year 2011,
Cast
Macaulay Culkin as Kevin
Joe Pesci as Harry
Daniel Stern as Marv
John Heard as Peter
Filming Locations
Chicago, Illinois, USA
Transformers: Dark of the moon
This is a mind-blowing sci-fi film that packs a lot of action and adventure into one package. As the title suggests, The Transformers: Dark of the Moon is about a discovery made by humans and their robotic companions on the moon. The aforementioned discovery is the pinnacle of technology salvaged from crashed spacecraft. This revelation occurs at a time when the villains have returned for vengeance two years after their first defeat. Humans and auto robots are in a race to obtain the discovered technology because it was known that the adversary was as eager to get their hands on it, but had negative plans for using it in a situation where human beings would be enslaved and mankind as a whole would be put on a leash. The struggle is full of action that is both exciting and entertaining.
Cast
Shia LaBeouf as Sam Witwicky
Rosie Huntington Whiteley as Carly
Tyrese Gibson as Epps
Filming Locations
Chicago, Illinois, USA
Public Enemies
During the Great Depression of the 1930s, there was a rise in theft, particularly bank theft. John Dillinger, one of the most sought bank robbers, cunningly exploited huge enterprises while avoiding touching the local populace. John, along with his gang and followers, is labeled as a public enemy as a result of his acts. Edgar Hover petitions Congress to back the effort through technological advancements designed to easily capture John, all of which fail later in the film, forcing Edgar to resort to terrible tactics such as torture and cruel questioning. The pursuit even extends to blackmailing John's lover to seize him.
Cast
Christian Bale as John Dillinger
Johnny Depp as John Dillinger
Christian Stolte as Charles Makley
Jason Clarke as Red Hamilton
Filming Location
Chicago, Illinois, USA
Have you had the opportunity to watch any of these films? Let us know what you think in the comments area.
Sources
https://theculturetrip.com/north-america/usa/illinois/articles/top-20-movies-filmed-in-chicago/
https://www.imdb.com/title/tt0099785/?ref_=adv_li_tt
https://www.imdb.com/title/tt1399103/?ref_=adv_li_tt
https://www.imdb.com/title/tt1152836/?ref_=adv_li_tt
https://www.imdb.com/title/tt2231461/?ref_=adv_li_tt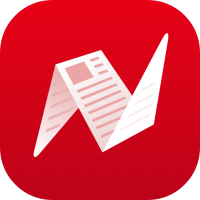 This is original content from NewsBreak's Creator Program. Join today to publish and share your own content.