L.A., often known as Los Angeles or the city of Los Angeles, is the second-largest city in the United States and the largest in California. It is located in California. According to the 2020 census, the city of Los Angeles has a population of 3,898,747 people. This city is known for its ethnic and cultural diversity, as well as its Mediterranean climate. Los Angeles boasts a plethora of movie filming venues, and the success of this business has been aided by the well-known Hollywood Entertainment industry. Here are a few of the most recent and great films set in Los Angeles.
Captain Marvel
Carol Danvers, a marvel comics superhero, stars in this film, which was produced by Marvel Studios and distributed by Walt Disney Studios Motion Pictures. For the first time, a female figure is given the responsibility of saving the universe in the event of a disaster. Carol Danvers, also known as Captain Marvel, has a blemished military record, having crashed an aircraft during a test flight in which she was the pilot at the time. Yon-Rogg, her mentor, becomes her commander once she is rescued and recruited into an elite space force. Captain Marvel later realizes that she had a past, one that she couldn't remember and therefore with the help of agent Nick Fury of SHIELD, Danvers embarks on digging for the truth.
Cast
Brie Larson as Carol Danvers
Samuel L. Jackson as Nick Fury
Ben Mendelsohn as Talos
Jude Law as Yon -Rogg
Filming Locations
Los Angeles, California, USA
La La Land
Damien Chazelle wrote and directed this film, which depicts the lives of two love birds who, before becoming lovers, were out in Los Angeles working hard to achieve their separate ambitions. Sebastian is a passionate pianist who performs delightful jazz music, and Mia is a playwright. Both are expecting huge things in their careers, but things get off to a horrible start. When Sebastian, despite his boss's warnings, plays music in his workplace, Mia, who is passing by the business, is drawn in by his attractive music and decides to enter. Later, after Sebastian is finished, she compliments him on his job, but Sebastian is dismissed and is shown brushing aside Mia's congratulations messages. Later, the pianist and the actress fall in love and strive to work together to achieve their aims.
Cast
Ryan Gosling as Sebastian
Emma Stone as Mia
Rosemarie DeWitt as Laura
Filming Locations
Griffith Observatory, 2800 E Observatory Rd, Los Angeles, California, USA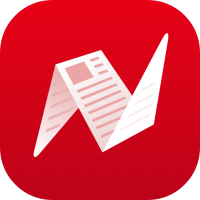 The Way Back
Jack Cunningham was a well-known high school basketball coach with a successful career. After he loses his son to cancer and divorces his wife, all of this comes to an end. Jack takes to pills and booze, which harms his work to the point where he is tired and depressed. By coincidence, He's is allowed to redeem himself by the Alma Matter to save the nearly-dead basketball team. Jack chooses to maintain the honor of his son's name by abstaining from booze and returning to coaching. With the return of the star, the team that was a clear walkover begins to acquire traction. Is there a chance for Jack to redeem himself this time?
Cast
Ben Affleck as Jack
Al Madrigal as Dan
Janina Gavankar as Angela
Filming Location
San Pedro and Long Beach neighborhood of Los Angeles.
The Tax Collector
David Ayer wrote, directed, and produced this thrilling action film, which was released in the United States on August 7, 2020. David Cuevas has been assigned the duty of a tax collector and finds himself in the middle of gang-run businesses. Creeper, a fellow gang member, is David's partner in the tax collection business, which entails collecting a cut from various businesses and returning the money to high-ranking gang members in Los Angeles. Unfortunately, a competitor threat resurfaces in Los Angeles, upending Cueva's bosses' business, resulting in the compromising of everything important to David Cueva, including his family, who are directly threatened, causing David to seek out whatever means imaginable to save his family. Will David be able to save himself and his family from these thugs?
Cast
Bobby Soto as David
Cynthia Carmona as Alexis
Shia LeBeouf as Creeper
Jose Conejos Martin as Conejos
Filming Location
Los Angeles, California, United States
Have you watched any more Los Angeles-based films? Please leave a comment for us.
Sources
https://en.wikipedia.org/wiki/Captain_Marvel_(film)
https://www.imdb.com/title/tt3783958/?ref_=adv_li_tt
https://www.imdb.com/title/tt4154664/?ref_=adv_li_tt
https://en.wikipedia.org/wiki/The_Way_Back_(2020_film)#cite_note-11.
https://www.imdb.com/title/tt8544498/?ref_=adv_li_tt
https://www.imdb.com/title/tt8461224/?ref_=adv_li_tt.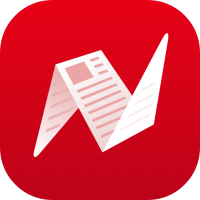 This is original content from NewsBreak's Creator Program. Join today to publish and share your own content.