New York State is home to numerous cities that have attracted movie productions in their locale. Its capital New York City is known for its magnificent cultural hubs as well as its role as the world's financial and commercial capital. The huge Central Park, skyscrapers, and Times Square, which is accentuated by the neon-lit Broadway theatre, are some of the most magnificent sights.
The following are some of the best films shot in New York.
The Wolf of Wall Street
Dozy Azoff and his business partner Jordan Belfort wanted to create a modest business, and they chose a brokerage firm. Due to hard work and good fortune, this little business has grown in size and manpower to the point where it now employs up to 250 people. This firm will then expand in a short time, to the point where other businesses will begin to file their public returns through them. Dozy and Jordan, on the other hand, are not the finest of persons in terms of character, since they are both habitual abusers and liars. This problem is exacerbated by the fact that they begin to make large sums of money, so they seek to increase the amount of product they abuse, and it also affects their lying, as they have now become even larger liars. With bigger wins now, they can throw lavish parties for their employees whenever there is a business breakthrough, which is an interesting action that attracts the attention of the FBI, who are closely following the two in an attempt to catch Jordan in a conspiracy or scandal, but due to Jordan's smart moves, he starts transferring money to various locations in Europe in a large scheme of trying to account for it. Will he be able to keep eluding the FBI for a long time, and are his plans sound?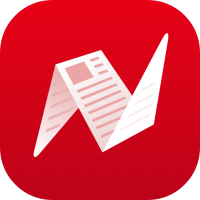 Cast
Leonardo DiCaprio as Jordan Belfort
Jonah Hill as Donnie Azoff
Margot Robbie as Naomi Lapaglia
Mathew McConaughey as Mark Hanna
Filming Locations
Shalimar Diner, 63-68 Austin St, Rego Park, New York City, New York, USA
Rao's Restaurant, 455 East 114th Street, New York City, New York, USA
25th Hour
Monty realizes that today is his last day as a free man. He gets up and schedules a get-together with friends who are completely unaware of his plans. Monty's father tries everything he can to keep his son out of jail even before the day of his trial, and to do so, he opens a pub in Queens. Monty's dreams of becoming a firefighter appear to be coming to an end as his desire for quick cash leads him to drug dealing, which has landed him in problems and sentenced him to seven years in prison. Monty's best friends are Franky and Jacob, and his greatest ambition is to spend his last day of freedom with them, seeing amazing places and having fun. Frank is a bond seller, which is a high-risk business, but unlike Monty and Frankie, who are looking for quick cash, Jacob is content with his job as an English teacher. These three young men are having a good time, but they had no idea that their friend is about to leave them for seven years. This is a tragic and unsettling story.
Cast
Edward Norton as Monty Brogan
Barry Pepper as Frank Slaughtery
Philip Seymour Hoffman as Jacob Elinsky
Film Locations
West 4th Street Basketball Court, Greenwich Village, Manhattan, New York City, New York, USA
Night at the Museum
In the beginning, Larry Daley is subjected to a miserable life in which everything appears to be going wrong. Larry is unemployed, but he has a son and a wife who rely on him for everything. Larry is living a wretched existence, and his wife divorces him, leaving him in anguish. Larry's situation is deteriorating by the day, to the point where his little kid is disappointed in him since he is unable to pay his mortgage. It's a stroke of fate that three elderly men are laid off from their museum guard employment, and Larry steps in to help. During his night rounds, he finds something out of this planet, where everything comes to life at night and creates a complete mess. It's thought that an Egyptian stone brought to the museum is what brings things to life. Larry even brings his son along for an excursion during one of the shifts. When Larry joins forces with some of the characters who have come to life to confront gangsters who have broken into the museum, things become interesting.
Cast
Ben Stiller as Larry Daley
Carla Gugino as Rebecca
Ricky Gervais as Dr. McPhee
Dick Van Dyke as Cecil
Filming location
American Museum of Natural History - Central Park West at 79th Street, Manhattan, New York City, New York, USA
Black Swan
A ballerina in New York City is under continual pressure from her mother, who is also a former Bellarina, and she is obsessed with perfection. Her life is full of dancing, as it is for anybody in her industry. In a Swan Lake performance, director Thomas Leroy makes certain alterations and gives Nina the option to replace Prima Ballerina in the event. She does, however, have competition because she is a new dancer and ballerina who is extremely good in her field. The Swan Lake requires a multi-purpose dancer who can play both the innocent and pure white Swan and the sensuous and cunning black Swan. Nina selects her life's decisions and takes the black swan's role literally, and her evil side is what threatens to harm her, it comes out later.
Cast
Natalie Portman as Nina Sayers
Mila Kunis as Lily
Vincent Cassel as Thomas Leroy
Winona Ryder as Beth Macintyre
Filming Location
New York City, New York, USA
Which of the abovementioned films did you like most? leave your comment
Sources
https://www.imdb.com/title/tt0993846/?ref_=adv_li_tt
https://www.imdb.com/title/tt0307901/?ref_=adv_li_tt
https://www.imdb.com/title/tt0477347/?ref_=adv_li_tt
https://en.wikipedia.org/wiki/Night_at_the_Museum
https://www.imdb.com/title/tt0947798/?ref_=adv_li_tt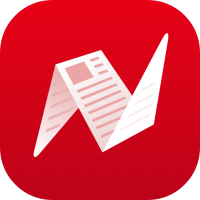 This is original content from NewsBreak's Creator Program. Join today to publish and share your own content.