1. Lucky 13, Salt Lake City, Utah
We invite you to visit Lucky 13 in Salt Lake City, where you can enjoy a more modern burger experience. Lucky 13's burgers are made with fresh, local ingredients.
Despite looking and sounding like a sports bar, Lucky 13 offers Utah's best burgers. You can choose from over 10 varieties, including a grilled ounce and cheddar The Celestial Burger with house-smoked bacon. Consider The Big Benny if you wish to be more adventurous. The black-smoked bacon, ham, cheddar, Swiss, caramelized onions, Lucky 13 sauce, and 18 ounces of fresh-ground chuck is put on this foot-tall burger.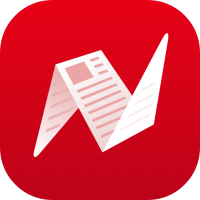 Location: 135 W 1300 S, Salt Lake City, UT 84115, United States
Website: https://www.lucky13slc.com/
Phone: +1 801-487-4418
Store Hours: Mon-Sun 10am-1am
2. Crown Burgers, Sandy, Utah
This mini-chain is Utah's top Greek burger place, certainly, a significant component of Utah's food landscape. This place specializes in pastrami burgers, which are cheeseburgers with tons of pastrami on top. Utah is the perfect place to test it out.
Due to its exceptional food and customer satisfaction, Crown Burger currently has many locations throughout Utah. The Crown Burger, the business's most famous burger, consists of a cheeseburger topped with pastrami. It is both huge and awesome.
Location: 9604 S State St, Sandy, UT 84070, United States
Website: http://www.crown-burgers.com/
Phone: +1 801-562-4444
Store Hours: Mon-Thu 10am-9pm, Fri-Sat 10am-10pm
3. CHOM Burger, Provo, Utah
The CHOM burger is more of a fast-food burger in style, yet it is executed exceptionally well. The toasted potato bread is light and fluffy, but it is not flimsy, and it holds all of the toppings together well. Overall, this is a well-balanced and enjoyable burger with some lovely embellishments.
The concept of Chom Burger was created by a successful veteran of Utah restaurants who has a strong grasp of the customer's needs and how to keep them returning. A good example is the green chili avocado burger served at CHOM with a sweet potato fries side. The only thing that might enhance the dining experience? Yummy salted caramel shake.
Location: 45 300 N, Provo, UT 84601, United States
Website: chomburger.com
Phone: +1 385-241-7499
Store Hours: Mon-Thu 11am-10pm, Fri-Sat 11am-12am
4. Proper Burger Co., Salt Lake City, Utah
It's hard to keep yourself from deviating from table etiquette if you have a burger as attractive as Sundance Kid right in front of you. That's the problem you'll encounter if you decide to visit Proper Burger Co. in Salt Lake City, Utah. During your time with the Sundance Kid, you'll find Frito crumbs, American cheese, onion ring, bacon, and barbeque sauce sandwich.
Don't give up on two of the most important things in life, burgers, and beer. There are many other excellent treatments on the menu, but keep it simple, and you won't be disappointed. It's possible to customize your burger in hundreds of ways, so every time you come, you'll find something new.
Location: 865 S Main St, Salt Lake City, UT 84111, United States
Website: properburgerslc.com
Phone: +1 801-906-8604
Store Hours: Mon-Sun 11am-10pm
5. Burgers Supreme, Provo, UT
A great example of excellent fast food might be Burgers Supreme in Utah. Supreme burgers, however, provide all gourmet ingredients, making them stand out from other fast food establishments.
Location: 1796 N University Pkwy, Provo, UT 84604, United States
Website: https://www.burgerssupreme.com/
Phone: +1 801-373-5713
Store Hours: Mon-Thu 10:30am-10:30pm, Fri-Sat 10:30am-11pm
The burger is the crowning glory of the barbecues. Burger lovers will find that they are at home in the Beehive State. With so many options, you should check out what Utah has to offer in terms of great burgers.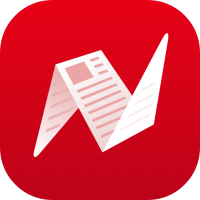 This is original content from NewsBreak's Creator Program. Join today to publish and share your own content.