Feel like having a juicy burger? Enjoy a great American staple at one of the best eateries in the Ocean State. In Rhode Island, you can find everything from burgers made with pure beef to burgers topped with bacon. Mac and cheeseburgers can also be found at some locations, as well as vegetarian options. Take your choice at the 5 top state burger eateries.
1. Crazy Burger Cafe and Juice Bar, Narragansett, Rhode Island
At Crazy Burger, foodies can pick out exactly the burger they want.
These variants of the standard burger are made from a shortened ground and a chuck blend, without which almost nothing is possible. When you sink your teeth into the Whassuppie Burger, you are sure to become a lifelong fan. Wrapped with a sesame-fennel-wasabi rub, the beef is then topped with Brie, onion rings, wasabi-chipotle mayo, and served on an ancient grain bun.
In a funny beach atmosphere, this place always serves delicious burgers and drinks! Phyllo-wrapped salmon burgers like the Luna Sea Burger give customers a healthier option to their other juicy offerings, such as the Fireworks Burgers. You can't go wrong with crunchy sweet potato fries!
Location: 144 Boon St, Narragansett, RI 02882, United States
Website: crazyburger.com
Phone: +1 401-783-1810
Store Hours: Mon-Thu 11am-8pm, Fri-Sat 9am-8pm, Sun 9am-7pm
2. Harry's Bar & Burger, Providence, Rhode Island
At Harry's, there are many different burgers to choose from. To begin with, let's have Mother Of All Burgers or MOAB for short. This classic burger in the restaurant has bacon, mushrooms, shrimp, onions, and cheese on a roll of potato toast.
One of the burgers that are a favorite is the Crunch Burger. You can make this Crunch Burger by placing a freshly ground beef patty, American cheese, salad, pickles, and special sauce in a roll of potatoes and topping it with fried onion straws. They consider it to be the ideal size and not too expensive.
Location: 121 N Main St, Providence, RI 02903, United States
Website: harrysbarburger.com
Phone: +1 401-228-7437
Store Hours: Mon-Sat 11:30am-10pm
3. Stanley's Famous Hamburgers, Central Falls, Rhode Island
Stanley was opened in 1932 but was renovated a few years ago. Their burger tastes the same. The method is similar to the onion-fried hamburgers in central Oklahoma, where fresh beef is stuffed with thinly sliced onions. Don't screw around and get a cheese from Double Stanleyburger.
Location: 535 Dexter St, Central Falls, RI 02863, United States
Website: stanleyshamburgers.com
Phone: +1 401-726-9689
Store Hours: Tue-Fri 11am-8pm, Sat 11am-7pm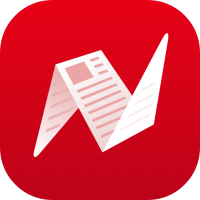 4. The Abbey, Providence, Rhode Island
The Abbey's burgers are piled high with wonderful ingredients. The Roadhouse can be eaten alone due to its size and has Wisconsin gruyere, 10-oz. patty, onion and bacon onions, onion rings, and mayonnaise on a toasted onion bread. Truly fantastic.
Location: 686 Admiral St, Providence, RI 02908, United States
Website: 92beers.com
Phone: +1 401-351-4346
Store Hours: Mon-Sun 12pm-11pm
5. Chomp Kitchen and Drinks, Providence, Rhode Island
You can find Chomp Kitchen and Drinks at establishments in Providence and Warren, Rhode Island.
The reviews on both sites are equally positive. Although Crab Rangoon Burger and Bolognese Burger appear riskier than the others on the menu, you can trust that what you will be served will taste delicious. If you can only choose one burger, pick the Brisket Hash Burger. This smoked beef patty is topped with a quick hash, Korean grilled sauce, cheese, and onions.
Location: 117 Ives St, Providence, RI 02906, United States
Website: chompri.com
Phone: +1 401-537-7556
Store Hours: Wed-Thu 4pm-8pm, Fri-Sat 12pm-10pm, Sun 12pm-9pm
A lot of the best burgers in the United States come from Rhode Island. Rhode Island burgers cover all the bases with thick, juicy, stuffed burgers and caramelized pinches.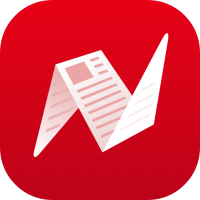 This is original content from NewsBreak's Creator Program. Join today to publish and share your own content.