Pennsylvania is also known as the Keystone state because of its central location of the original 13 colonies. The symbol of American independence, the Liberty Bell, is located in Philadelphia, Pennsylvania. It has a population of about 12.8 million people with an area of 119,283 square kilometers.
If you are in Pennsylvania and looking for some good rooftop places to visit, you are in the right place. We have curated a list of the top 6 rooftop bars that you can find in all of Pennsylvania below.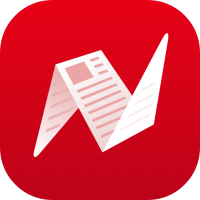 6. Three Oak Steakhouse
Three Oak Steakhouse is located in Easton, Pennsylvania. This steakhouse has a rooftop bar. The restaurant has some of the best steaks in the city. The bar has an impressive selection of drinks including craft cocktails and wine. A meal at the restaurant, then end the night with some drinks on the rooftop. Luscious steak and the right wine is one unbeatable pair and Three Oak Steakhouse is here to deliver it to you.
Phone: (610) 559-5510
Location: 323 Northampton St Easton, PA 18042
5. Attico Rooftop Lounge
Attico Rooftop Lounge is situated in Philadelphia, Pennsylvania. It is at the top of Cambria Hotel Philadelphia. The rooftop is part indoors and part outdoors, both of which are very picturesque. It has a lovely view, you can also see the Philadelphia City Hall. The ambiance is upscale and relaxing. The appetizers taste phenomenal. The bar has some fantastic cocktails. Attico Rooftop Lounge is more of a place where you go to end or start your night with some delicious drinks and small plates.
Phone: (267) 536-5725
Location: 219 S Broad St Rooftop of Cambria Hotel Philadelphia, PA 19107
4. Assembly
This place is located in Philadelphia, Pennsylvania. Assembly has indoor and heated outdoor seating. The rooftop is chic and has some lovely fire pits. You can get beautiful views of Logan Square and downtown Philadelphia. It has an appreciable selection of appetizers. The drink options are great, their cocktails are outstanding. Assembly has a marvelous combination of a quaint rooftop bar, with a peaceful atmosphere and cocktails that will knock your socks off.
Phone: (215) 783-4171
Location: 1840 Benjamin Franklin Pkwy Philadelphia, PA 19103
3. Tellus360
Tellus360 is situated in Lancaster, Pennsylvania. It is a full-service Irish pub and is made up of multiple levels that feature a live band, a dance floor with a DJ, and a rooftop bar. Each of the floors has a different atmosphere. The rooftop is enjoyable during summer and winter, there are heaters, as well. The bar has a good selection of drinks including delightful beer and spirits options. Tellus360 offers a unique experience that you will remember for a long time.
Phone: (717) 393-1660
Location: 24 E King St Lancaster, PA 17602
2. Bok Bar
Bok Bar is located in Philadelphia, Pennsylvania. This place has a cool concept - a former school transformed into a rooftop bar. The rooftop has one of the best views of Pennsylvania, try to catch the sunset view. It has some delicious appetizers. The bar selection mostly includes beer and wine, but they also have some fantastic cocktails. If you are into scenic rooftop bars, Bok Bar will provide you the views with some delicious small plates and drinks.
Phone: (215) 918-8688
Location: 800 Mifflin St Philadelphia, PA 19148
1. Sienna Mercato
In the charming city of Pittsburgh, Pennsylvania, you can find Sienna Mercato. It is made up of three floors. You can get a view of the breathtaking Pittsburgh skyline. It has a retractable glass roof, so you can enjoy the rooftop bar even in the colder months. There are some delicious finger foods on the menu. The rooftop bar has an excellent selection of draft beers, wines, and classic cocktails. Sienna Mercato has perfected the ultimate rooftop bar experience that will easily make it your next favorite spot.
Phone: (412) 281-2810
Location: 942 Penn Ave Pittsburgh, PA 15222
Have you tried any of the mentioned rooftop bars? Let us know your thoughts in the comment section below!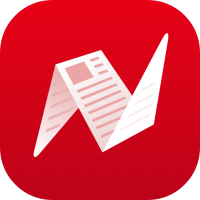 This is original content from NewsBreak's Creator Program. Join today to publish and share your own content.