North Dakota has one of the smallest populations with an area of 183,272 square kilometers. Dakota means 'friend' or 'ally' and it comes from the name of local American Indians. This state grows more sunflowers than any other US state.
Rooftop bars are amazing spots to spend some quality time with friends. If you are in North Dakota and looking for some good rooftop bars, you are in the right place. We have curated a list of the 4 best rooftop bars in all of North Dakota.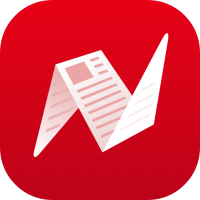 4. Sports on Tap
Sports on Tap is located in Minot, North Dakota. As its name suggests, it is more of a sports bar. There are plenty of televisions if you want to enjoy a game.
From the food menu, the wings are quite popular and delish! Besides, there is a pizza place right next door so you have pizzas as well. The rooftop has a full bar and a decent selection of beers as well. The atmosphere is just right for hanging out with friends.
Sports on Tap is the place to go if you want to have some drinks and hang out with friends or even just for a drink and enjoy a game by yourself.
Phone: (701) 837-8220
Location: 220 S Broadway Ste A Minot, ND 58701, United States.
3. Luft Rooftop Beer Garden
Luft Rooftop Beer Garden is situated in Bismarck, North Dakota. The bar is on the third floor with glass from ceiling to floor on two sides. It has a retractable roof so regardless of weather conditions you will have a nice atmosphere. This place is open all year round. The rooftop has a beautiful view as well.
This place has some great Chips and Salsas, which is a must-try if you are visiting. The bar has a solid selection of drinks including some delicious handcrafted cocktails.
Luft Rooftop Beer Garden offers the best experience during summer, if you are in North Dakota, try their fabulous drinks and small plates - and you will take home a great memorable night.
Phone: +1 701-751-0308
Location: 510 E Main Ave, Bismarck, ND 58501, United States.
2. Hodo Lounge
Hodo Lounge is located in the city of Fargo, North Dakota. This rooftop bar is at the Hotel Donaldson. This place has beautiful live music on some nights as well which enhances the ambiance. The atmosphere is upscale and comfortable.
The rooftop is tastefully decorated and the rooftop bar has an impressive variety including wine, beer, and spirits. The cocktails are quite popular, they are flavorsome and well-made. The food at the restaurant is packed with flavors and made with quality ingredients.
This is a great rooftop place to try out during summer - have a delicious meal at the restaurant and then end your night with some tasty drinks in the beautiful Hodo Lounge.
Phone: (701) 478-8888
Location: 101 Broadway N Fargo, ND 58102, United States.
1. Rhombus Guys
In the beautiful city of Fargo, you can find Rhombus Guys. This is a pizza place. There are both indoor and outdoor dining facilities available. The bar has some televisions so you can watch sports as well. The casual atmosphere makes for a great place for social gatherings.
Rhombus Guys has some of the best pizzas in the city, which are a must-try when in North Dakota. The food menu offers great options as well as some creative flavors of pizzas. There is a great selection of drinks at the rooftop bar including both local and regional beers, specialty cocktails.
Rhombus Guys provides mind-blowing food, delicious drinks, and the perfect atmosphere on the rooftop to hang out with friends - what else can you ask for?
Phone: +1 701-540-4534
Location: 606 Main Ave, Fargo, ND 58103, United States.
What do you think of the mentioned rooftop bars? Did we miss out on any significant ones? We love to hear your thoughts in the comment section below!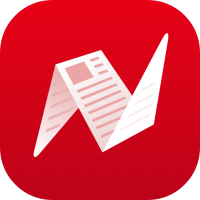 This is original content from NewsBreak's Creator Program. Join today to publish and share your own content.