New Hampshire is also known as the Granite State as it forms granite and quarries on a large scale. It was the first state to have its own constitution. New Hampshire is home to 1.36 million with an area of 24,217 square kilometers.
Summer means the perfect time for rooftop bars. Rooftop bars are always more fun than any normal bar as it does have a better ambiance usually. If you are in New Hampshire and wondering what would be some good rooftop bars to visit, we have listed below the top 4 rooftop bars in all of New Hampshire.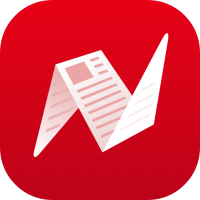 4. Sea Ketch Restaurant
Sea Ketch Restaurant is situated in Hampton, New Hampshire. This is more of a seafood place. It has both outdoor and indoor seating available. They also have live music which enhances the atmosphere. There is a beautiful view of the beach from the rooftop.
This place is a great option for breakfast, lunch, and dinner. The cheese fries make for a great appetizer and the lobster rolls are very popular for entrees.
You can also go just for drinks and snacks. The bar has a great selection of drinks including a wide variety of frozen drinks, mixed drinks, beers, and more. If you are in Hampton, try Sea Ketch Restaurant and you will leave satisfied having enjoyed the spectacular views with their scrumptious food and drinks.
Phone: (603) 926-0324
Location: 127 Ocean Blvd Hampton, NH 03842
3. Ashworth By The Sea
Ashworth By The Sea is located in the heart of Hampton Beach in New Hampshire. This hotel has a rooftop bar. The patio has plenty of tables and a bar-style table that directly overlooks the beach.
The food items are great. The bar has a nice selection of drinks. Fruity cocktails are always fun in a rooftop bar especially when you are near a beach. Look out for the happy hour, they have some good deals. There is also a valet service available.
Ashworth By The Sea is one of the best places to go when in the Hamptons because of its great drinks and service, and the view you get from the rooftop is one sweet bonus!
Phone: (603) 926-6762
Location: 295 Ocean Blvd Hampton, NH 03842
2. Pasta Loft
In the beautiful town of Milford, New Hampshire, you can find Pasta Loft. This place serves Italian Cuisine. There are three floors and the rooftop patio is on the third floor. There is plenty of seating available on the patio. The atmosphere is great for a casual hang-out with friends or even for getting drinks yourself.
The rooftop patio has a full bar. The bar has a good variety of drinks including an appreciable beer selection.
If you feel like having something from the restaurant, be sure to try out their top-notch pizzas. Pasta Loft's rooftop bar has a nice summer breezy evening atmosphere and drinks that ensure a perfect ending to your night.
Phone: (603) 672-2270
Location: 241 Union Sq Milford, NH 03055
1. Rooftop at The Envio
Rooftop at The Envio is situated in Portsmouth, New Hampshire. It is at the top of the AC Hotel By Marriott Portsmouth. Rooftop at The Envio is a modern cocktail bar with a lovely outdoor patio. The atmosphere is comfortable and relaxing.
The bar has an excellent selection of drinks, you cannot go wrong with any of the drinks options. If you want to order some food, their lobster flatbread comes heavily recommended. You can get a beautiful view of Portsmouth city from the rooftop. The bartenders are skilled and attentive.
If you are in New Hampshire, visit Rooftop at The Envio and you will take home a memorable experience!
Phone: (603) 334-4207
Location: 299 Vaughan St Portsmouth, NH 03801
Have you experienced any of the rooftop bars? How was it? Did we miss out on any significant rooftop bars? We love to hear all about your thoughts in the comment section below!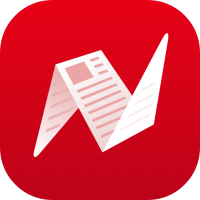 This is original content from NewsBreak's Creator Program. Join today to publish and share your own content.