The average cost of living in Massachusetts is high, but some cities and suburbs offer more affordable living costs. You might have to spend a fortune in places like Boston and Cambridge. Despite this, outlying areas are just as cheap as many other US cities that offer lower home prices, rents, grocery prices, and utilities. Rent and home prices are influenced by income as well. Here are the 5 most affordable places to live in Massachusetts, according to HomeSnacks.
Top 5:Agawam Town
Agawam Town is across the Connecticut River from Springfield and is the fifth cheapest place in Massachusetts. Agawam is a small, tight-knit community that is a great place to grow up. Families and those seeking camaraderie will particularly enjoy this small-town atmosphere. A very few severe crimes happen in this community every year, as well. Agawam Town's median home price is slightly higher than that of Palmer Town, at $230,700. In proportion to income, Agawam Town, however, ranks as the second most affordable place to buy a home in Massachusetts, thanks to residents earning a slightly higher median income of $68,944. Aside from Six Flags New England, Agawam Town is a great place to live. You will always have friends from out of Town visiting you, whether you like it or not!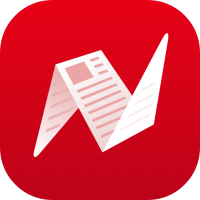 Top 4:Chicopee
Chicopee, just north of Springfield, ranks as the fourth cheapest city in Massachusetts. Chicopee has the fifth-lowest home price to income ratio in Massachusetts, with a median home price of $182,100 and $53,225. There may be a little bit more value in buying a home in Chicopee than renting.
If you take advantage of free activities like hiking at Chicopee Memorial State Park, your wallet will have even more money at the end of the week.
Top 3:Pittsfield
Massachusetts home buyers, Pittsfield is one of the cheapest places to do so. With a median home price of $174,300, Pittsfield is the third most affordable state in which to live. Pittsfield residents earn a median income of $51,411, which makes paying off a mortgage simple. Additionally, Onota Lake offers a free boat launch, beach, and fishing access for those on a budget. It's a great way to enjoy the Berkshires for free all year round.
Top 2:Westfield
In western Massachusetts, Westfield is the county seat of Hampden County. Westfield is the oldest settlement in Massachusetts, founded in 1660. Springfield, Massachusetts, is part of the Springfield, Massachusetts Metropolitan Statistical Area. Westfield has long been known as the " Whip City with a history of innovative businesses dating back to the 19th century; Westfield has long been known as the "Whip City." It built its economy around bricks, whips, and cigars, making it Massachusetts' second cheapest city. The median home price in Westfield is $234,400, making it the second-highest home price. Westfield's median household income is $68,762, making it the seventh-best ratio of home price to gain. The median rent to income ratio in Westfield is among the best in Massachusetts. Westfield was just shy of making the list of Massachusetts' best places to live, so it's an ideal spot for those looking for quality without breaking the bank.
Top 1:Palmer Town
The most affordable town in Massachusetts is Palmer Town. According to census data, Palmer Town's average income is $64,651, and the median home price is $197,000. Palmer Town has the best home price to income ratio in Massachusetts. As a proportion of income, Palmer Town is also one of the cheapest places to live in the state, with a median rent of $962. With all that extra money, you can afford to spend any day of the week at the Yankee Flea Market. So much to do in this small town, especially for outdoor enthusiasts.
Located in the south-central part of Massachusetts, Palmer Town is situated between Worcester and Springfield.
Will you be visiting anytime soon, or have you been there before? Comment below if you have any thoughts.
Sources:
https://www.homesnacks.com/most-affordable-places-in-massachusetts/
https://www.homesnacks.com/ma/palmer-town-cost-of-living/
https://www.homesnacks.com/ma/westfield-cost-of-living/
https://www.homesnacks.com/ma/pittsfield-cost-of-living/
https://www.homesnacks.com/ma/chicopee-cost-of-living/
https://www.homesnacks.com/ma/agawam-town-cost-of-living/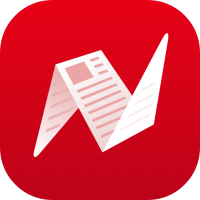 This is original content from NewsBreak's Creator Program. Join today to publish and share your own content.