West Virginia is typically associated with coal mining, bluegrass, whitewater rafting, and the rugged topography of the Appalachian Mountains. As the state slogan, Wild and Wonderful, indicates, West Virginia is defined by its natural beauty. Although some West Virginia spots are more excellent than others, we all know that.
The following are West Virginia's worst of the worst based on data from RoadSnacks:
Top 5: Keyser
Keyser was named after an executive of the Baltimore and Ohio Railroad back in the 19th century. As for how locals made their living, you can imagine. A significant strike was held in this town in 1877.
There used to be railroad jobs all over the country in the old days. The poverty rate is at 25% today, and 10.5% of the population is unemployed. Only $36,448 is the median income in this area. Near northern Maryland, Keyser is located across the North Branch of the Potomac River. There is a deer hunt in the area, and the site is home to WVU Potomac State College.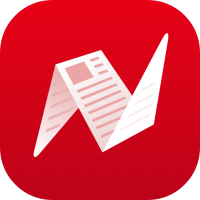 Top 4: Huntington
The unemployment rate in Huntington isn't that bad compared to some of its counterparts on this list. 6.8% is the result. The median income for these jobs is $31,162, which is not very good. A third of the 46,667 residents of this low-wage town live below the poverty line as a result of this low-wage environment.
Located along the Ohio River, just across the river from Ohio, Huntington was once one of western Ohio's most important transportation hubs. A boom like that is over. The city remains an important cultural and commercial center in the region. See for yourself what we mean by visiting the Huntington Museum of Art.
Top 3: Martinsburg
Almost 30% of Martinsburg's residents live in poverty. Are there any other statistics you need to explain how it ended up on this list? Would you like a jobless rate of 11.2% and a median income of $42,835? Is that enough for you?
Martinsburg, a city in northeastern West Virginia, sits along I-81 just a few miles from the Maryland border and a half-hour drive from Hagerstown, Maryland. The town has charm despite the poverty. The General Adam Stephen House & Triple Brick Museum, the Belle Boyd House, and others are part of this category.
Top 2: Bluefield
In the early 20th century, Bluefield experienced boom times. This area represents a significant coal discovery site along the Virginia border, located in the mountains in the state's southeastern part. This led to more than 20,000 residents by 1940, a 50% increase over 1890.
How long ago was that? The situation has taken a different turn. At 9,889 residents, the town is now experiencing economic decline, and its future appears bleak. With an unemployment rate of 11.0% and a median income of $36,793, most people struggle to get by.
Top 1: Grafton
You can find a home in Grafton if you're dead. Two national cemeteries are located here, including Grafton National Cemetery. The town is also the birthplace of Mother's Day, which was created in 1908 by local Anna Jarvis. Therefore, you can visit the International Mother's Day Shrine in town.
Therefore, Grafton is covered by birth, mothers, and death in the form of cemeteries. Is there anything in between? Grafton fails to deliver on this front. The community suffers from a weak economy, with a median income of $36,951 and an unemployment rate of 16.7%. 23.5% of the population lives in poverty as a result. Other areas need improvements, such as housing and diversity.
Grattan is a city brimming with history that is prominently displayed. Visit the Museum of Anna Jarvis and learn the significance of the national holiday's introduction to the world. You can begin your journey downtown by visiting the International Mother's Day Shrine.
Do you agree that these are the worst places to live in West Virginia? Let us know what you think in the comments below!
Sources:
https://www.roadsnacks.net/worst-places-to-live-in-west-virginia/
https://www.homesnacks.com/wv/grafton/
https://www.homesnacks.com/wv/bluefield/
https://www.homesnacks.com/wv/martinsburg/
https://www.homesnacks.com/wv/huntington/
https://www.homesnacks.com/wv/keyser/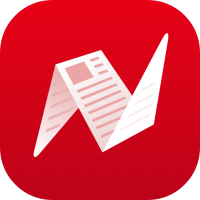 This is original content from NewsBreak's Creator Program. Join today to publish and share your own content.