Research the area before moving to a new state to know where to settle down. In Pennsylvania, some amazing cities offer affordable housing, employment opportunities, and a complete amenities package. It's not always easy to live somewhere due to a dangerous environment or other factors. To give you a sense of what to avoid, here is a list of the top 5 worst places to live in Pennsylvania based on the statistics from RoadSnacks.
Top 5: Reading
The town of Reading lies roughly halfway between Allentown and Lancaster. At one time, it was the nation's neediest city. Police and firefighters, God bless you - hand out the food here to the growing number of people in poverty. Rodents, homeless people, and junkies make it a dangerous place to live. This region has the highest concentration of poverty in the entire country, only surpassed by Camden.
In an urban environment, your children would face overdoses, gun violence, abandoned factories, slums, and decay daily. There is a bad neighborhood on the south side of Reading. The unemployment rate here is the fourth highest in the state, and people are comparing it to a third-world country, so that's not very good.
Top 4: McKees Rocks
Near the center of Pittsburgh, McKees Rocks area on the Ohio River. Thanks to the railroad and steel industries, the area once flourished. During the second half of the 20th century, these began to disappear, and now the community ranks as Pennsylvania's number 4 worst area.
McKees Rocks is a rough area due to housing, jobs, and safety issues. In this community, 9.2% of the population is unemployed, and 31.3% is poor. In addition, crime is 160% above the national rate.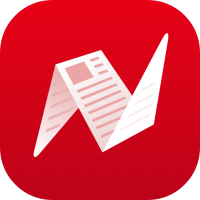 Top 3: Clairton
There was a time in the 1970s when Clairton was famous in Hollywood. The Deer Hunter, an Oscar-winning movie, was based on this town. It is known for a less impressive reason: living in the community is one of the worst things you can do.
6,619 residents live in a rough economy, with an unemployment rate of 14.6% and a median income of $37,282. The crime rate is also slightly higher than the national average. There are some excellent things about Clairton, which is located a half-hour southeast of Pittsburgh. A nearby conservation area, for example, is available to residents.
Top 2: Duquesne
In Duquesne, a suburb of Pittsburgh, the Monongahela River runs through the city. An essential draw of the town is its proximity to a central metropolitan area. Other factors complicate the situation. Even though the community is conveniently located, it still ranks as the second-worst place in Pennsylvania. Five hundred and forty-three people live in Duquesne, a mediocre school district and a dismal economy. Locals earn less than the poverty line in 39.2% of cases, with 13.8% unemployed.
Top 1: McKeesport
The rundown and mostly abandoned city of McKeesport is about 12 miles southeast of Pittsburgh. It is primarily empty or just a crack den in McKeesport. There is barely a decent home in McKeesport. Disease Port is called that for a reason. It is the 6th cheapest place to buy a house in the state where you can get a home for around $48,000, although there are some streets where you can offer $4,000 and be taken seriously. Many people searching for a good quality of life live in housing projects, and 'downtown,' if there is such a thing, is devoid of any amenities. Metal detectors are in elementary schools as well. McKeesport is not for people who do not like gangs or violence. The reason is that we have rival gangs in the area.
So if you are planning a visit to Pennsylvania, maybe you should avoid the places we have mentioned above! Comment below if you have been to these places!
Sources:
https://www.roadsnacks.net/these-are-the-10-worst-places-to-live-in-pennsylvania/
https://www.homesnacks.com/pa/reading/
https://www.homesnacks.com/pa/mckees-rocks/
https://www.homesnacks.com/pa/clairton/
https://www.homesnacks.com/pa/duquesne/
https://www.homesnacks.com/pa/mckeesport/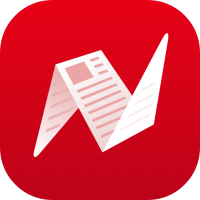 This is original content from NewsBreak's Creator Program. Join today to publish and share your own content.