There's no reason for anyone to refuse a cupcake. We believe everyone should enjoy cupcakes. White chocolate raspberry or bittersweet lemon drop are just two examples of flavors you can find in cupcakes.
If you want something sweet and delicious but also sophisticated, you should consider eating cupcakes! Now and then, it would help if you weren't afraid to treat yourself to a tasty, delicious treat. These five best gourmet bakeries are in North Dakota are sugary pastry heaven for anyone with a sweet tooth.
In addition to ordering batches of delicious cupcakes and delectable cakes from them for your special occasion, you can also grab a single cupcake or anything else they have in store anytime.
Here are our 5 favorite cupcake shops in the state.
1. Mehl's Gluten-Free Bakery, Fargo, North Dakota
Their baked goods are delightful, including cupcakes, muffins, cakes, brownies, and bread. They taste so good that you wouldn't even notice their gluten-free status.
We sampled their cupcakes, and we got four cupcakes. These flavors include carrot, vanilla cheesecake, caramel sea salt, and strawberry champagne (this one was vegan). We enjoyed them all a great deal and found them both rich, flavorful, and full of body.
Location: 1404 33rd St SW H, Fargo, ND 58103, United States
Website: mehlsglutenfreebakery.com
Phone: +1 701-205-4174
Store Hours: Mon-Sat 11am-5pm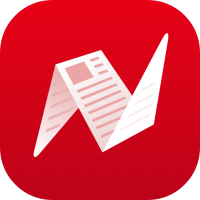 2. Cake Dreams, Mandan, North Dakota
A customer-friendly cake shop located in the heart of Mandan, North Dakota, Cake Dreams may fulfill all your sweet dreams. Visit them Tuesdays through Saturdays to treat yourself to a delicious treat.
Visit their store to see what sugary goodness they have to offer. There are wonderful cupcakes, cookies, macarons, and more. You have a lot of tasty desserts to choose from here, whether you're getting one for yourself or someone else.
Besides being beautiful, their cupcakes taste incredible as well. You can custom order batches of them if you love them so much you want some at home. In addition to cupcakes, they also offer the cutest sugar cookies.
They offer holiday-themed cookies during the holiday season, and for your next event, they can make custom cookies. The possibilities do not end there.
As a bakery, Cake Dreams is likely to have fresh-baked bread and pastries, too. In addition to their great list of delicious treats, they have bars and popcorn balls!
Location: 300 W Main St, Mandan, ND 58554, United States
Website: https://www.facebook.com/
Phone: +1 701-226-1783
Store Hours: Tue-Wed 11am-5pm, Thu-Fri 11am-6pm, Sat 9am-1pm
3. Gigi's Cupcakes, Fargo, North Dakota
Over 30 different varieties of cupcakes are baked at GiGi's every day. A variety of cheesecakes are also available, including ones with cherry or chocolate chips. Additionally, they serve seasonal cheesecakes, including GiGi's pumpkin cheesecake, which you must try when visiting Fargo.
No need to worry if you are gluten-free. With GiGi's, you'll find a wide range of tasty products without sacrificing your dietary needs.
Location: 1650 45th St S #103, Fargo, ND 58103, United States
Website: https://gigiscupcakesusa.com/
Phone: +1 701-364-2253
Store Hours: Mon-Sat 10am-8pm, Sun 12pm-6pm
4. Magic Morsels, Minot, North Dakota
The family-owned Magic Morsels business specializes in giving stunning, magical cakes, cupcakes, or cookies for any occasion. The company's motto sums it all up: "We are dedicated to bringing out the magic in every mouthful we prepare for you!"
Location: Store has no storefront
Website: http://www.magicmorselsminot.com/
Phone: +1 701-509-4794
Store Hours: Temporarily Closed
5. O for Heaven's Cakes, Grand Forks, North Dakota
One of the best-known bakeries specializing in cakes is O for Heaven's Cakes, making delightful pastries and desserts. Specialty cakes and cupcakes in various flavors are available at the bakery, and cookies, bars, pies, cheesecakes, pastries, and turnovers. Gluten-free and diabetic products are also available.
Location: 1726 S Washington St, Grand Forks, ND 58201, United States
Website: https://www.ohforheavencakes.com/
Phone: +1 701-757-2253
Store Hours: Tue-Fri 10am-5pm
Take a look at one of these cupcake sanctuaries if you're in the mood for the most delicious cupcakes in North Dakota. Taking a chance on these five best cupcake places in North Dakota won't disappoint you.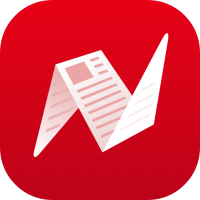 This is original content from NewsBreak's Creator Program. Join today to publish and share your own content.