Burger joints have appeared in every nook and cranny of the town. They can be found almost anywhere. In many cases, having an abundance of options is considered a positive thing. That may be true, but every once in a while, having too many options will cause you to stress, and in the end, you may make bad decisions. The top five burger bars to check out in Maryland are listed below. To avoid confusion, we have narrowed it down for you.
1. The Abbey Burger Bistro, Baltimore, Maryland
Baltimore knows the Abbey Burger Bistro for their delectable burgers. Burgers use a wide variety of meats, including game meats, lamb, black Angus beef, Kobe beef, and much more. You can pick from 15 different kinds of cheese, along with dozens of sauces and toppings ranging from crab dip to raspberry habanero sauce to peach and herb salad. Make your way to the city and design your ideal burger.
Let your taste buds entice you with these award-winning burgers. This atmosphere is superior, too. The bistro's Baltimore Burger is one of the best-known burgers in the state and a must-order for any burger fan. It's a beef burger made with Angus beef and topped with a delicious crab dip, along with applewood-smoked bacon. If you are restricted from eating beef, you might want to try the Southern Chicken Burger, topped with pimento cheese, spicy pickles, and slaw.
Location: 1041 Marshall St, Baltimore, MD 21230, United States
Website: https://abbeyburger.com/
Phone: +1 443-453-9698
Store Hours: Mon-Thu 4pm-10pm, Fri-Sat 11:30am-12am, Sun 11:30am-10pm
2. Hamilton Tavern, Baltimore, Maryland
The Hamilton Tavern's Crosstown Burger is a memorable culinary experience that you will not soon forget. The patty is both sweet and savory and is made with beef sourced from local farms, covered in the blend of grated iceberg, onion, and horseradish-cheddar. Sticky-spicy bacon is a must-have for this burger. The tavern sets the perfect mood for a quiet, dimly lit neighborhood.
Location: 5517 Harford Rd, Baltimore, MD 21214, United States
Website: hamiltontavern.com
Phone: +1 410-426-1930
Store Hours: Wed-Sat 4:30pm-12am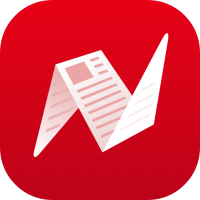 3. The Manor Tavern, Monkton, Maryland
This is a unique burger-eating experience. The Manor Tavern, the first of its kind in Maryland, has been in the state's horse country since 1750. People in the area refer to this restaurant as the "Tavern," and regulars who frequent the establishment praise the wonderful fare made with locally sourced ingredients. Their burgers have a special flavor because of this. The meat, vegetables, and cheese are all sourced locally, with amazing flavors.
Location: 15819 Old York Rd, Monkton, MD 21111, United States
Website: https://www.themanortavern.com/
Phone: +1 410-771-8155
Store Hours: Wed-Thu 11am-10pm, Fri-Sat 11am-11pm, Sun 11am-9pm
4. Out of the Fire, Easton, Maryland
Only fresh, organically sourced ingredients are used in this restaurant. You've found the ultimate farm-to-table experience. A burger order always makes you aware that the beef has not come from some remote location in the country. Grown right here in Maryland, this beef has a distinct flavor. The meat, of course, will be coming from a local farm, and so is the cheese.
Location: 22 Goldsborough St, Easton, MD 21601, United States
Website: outofthefire.com
Phone: +1 410-770-4777
Store Hours: Tue-Sat 11:30am-2pm/5pm-9pm
5. URBurger, Edgewater, Maryland
When you visit this local hotspot, you can customize your burger using a long list of toppings. If you're feeling creative, why not throw on some blue cheese, mushrooms, and avocado? On the other hand, if you're feeling traditional, why not include bacon and cheddar? To help you find something different, here are some guidelines: They serve adult milkshakes. Your banana rum shake contains rum, as you might have suspected. That's a nice alternative to going to the local bar for drinks with friends.
The menu offers a wide variety of burgers, such as the Sunrise (with cheddar, bacon, and a fried egg) and the Tiki (with a mango sauce, feta, and spinach) (Teriyaki glaze, pepper jack, grilled pineapple, bacon relish).
Location: 120 Mitchells Chance Rd, Edgewater, MD 21037, United States
Website: urburger.com
Phone: +1 443-458-5382
Store Hours: Mon-Fri 9am-8pm, Sat-Sun 8am-8pm
There are many different burger opinions around the world. Good beef must begin with outstanding quality, and proper care is a must. Burger chefs are the experts, but not every restaurant can create a delicious mouthwatering burger.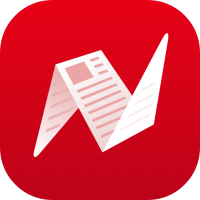 This is original content from NewsBreak's Creator Program. Join today to publish and share your own content.