While bourbon might be the most famous product of Kentucky, its burgers are some of the best in the United States. Whether you're traveling to find the trendy restaurants in Louisville and Lexington or eating at your nearest burger shack, you're sure to find a juicy burger to munch on. While it is true that Kentucky is better known for bourbon, there are some great burgers here.
1. Mussel & Burger Bar, Louisville, Kentucky
Using only 100% certified Black Angus cattle, house-ground daily, served on house-made buns, there are 15 different burgers offered at the Mussel & Burger Bar in Louisville, Kentucky. Don't leave home without having breakfast-inspired B.B.B, which includes bacon, pancetta, fried egg, caramelized onions, white cheddar, and maple syrup aioli on a toasted sandwich. The Seafood Burger, which contains shrimp, lobster, crab, peppers, onions, and chives, is a popular dish with seafood lovers. It comes with a patty that is bathed in spicy crabmeat aioli and topped with avocado.
"Inventive" is a great way to describe Mussel & Burger Bar's burgers. If you like thick, juicy burgers with just a little grease, you'll get it here just the way you like them. C.E.O. Burgers are one of the most popular items on the menu and are a cut above standard pub-style hamburgers. Gruyere cheese, oven-roasted tomatoes, truffle aioli, and mixed greens layered between caramelized onions, bacon, and white cheddar cheese to create a luxurious burger. Tourists from all over the state go out of their way to stop in here, and they keep giving the pub and its custom burgers high praise.
Location: 9200 Taylorsville Rd, Louisville, KY 40299, United States
Website: mussel-burger-bar.com
Phone: +1 502-384-4834
Store Hours: Wed-Thu 11:30am-9pm, Fri-Sat 11:30am-10pm, Sun 11:30am-8pm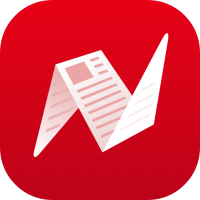 2. Bard's Burgers & Chili, Covington, Kentucky
A delicious classic cheeseburger can be found at Bard's Burgers & Chili, where you should order the All-The-Way. Ground chuck is the main ingredient in the patty, and it is served with the usual lettuce, tomato, onion, mayo, ketchup, and mustard on a toasted bun. Customers say it deserves a try.
Bard's Burgers & Chili. Bard's Diner has been in business for many years and serves amazing chili and burgers. Your burger and fries will have a soft yet crispy taste. If you enjoy cheese curds, you will want to try their fried cheese curds.
Location: 3620 Decoursey Ave, Covington, KY 41015, United States
Website: bardsburgersandchili.com
Phone: +1 859-866-6017
Store Hours: Wed-Sat 11am-9pm, Sun 12pm-4pm
3. Sidebar Grill, Lexington, Kentucky
Despite not being as well-known as other burger joints in Kentucky, The Sidebar Grill has a dedicated fan base because of its high-quality food. Sidebar Grill also offers fish and chips and an amazing black bean burger for those who don't like burgers.
Location: 147 N Limestone, Lexington, KY 40507, United States
Website: https://www.facebook.com/
Phone: +1 859-225-8883
Store Hours: Tue-Sat 12pm-9pm
4. Metzger's Tavern, Henderson, Kentucky
You'll be able to discover many bars that serve both food and adult beverages, which is no secret. Let's say that Henderson, Kentucky's Metzger's Tavern, is known for having that kind of atmosphere. Also, they serve burgers that you can choose between the regular or Cajun versions with fries and tater tots as your side.
Location: 1000 Powell St, Henderson, KY 42420, United States
Website: metzgerstavernky.com
Phone: +1 270-826-9461
Store Hours: Mon-Sat 7am-8pm
5. Dovie's, Tompkinsville, Kentucky
Deep-fried in soybean oil, Dovie's burgers are delicious. Burgers are the star for this kind of place, where there are simply no frills to speak of. Put down an order for a cheeseburger and see a slice of American cheese doused in cooking oil and taken by the cook with a greased spatula while they munch on burgers. If you want that extra oil on your burger, request an "un-squozed" patty.
When Dovie's Burger Restaurant customers rave about their experience, they say you get more than delicious food here. Go to Dovie's if you want a great burger experience. Here you can get a big burger with lots of flavors.
Location: 107 W 4th St, Tompkinsville, KY 42167, United States
Website: https://m.facebook.com/
Phone: Not Available
Store Hours: Mon-Fri 8:30am-3pm, Sat 8:30am-1pm
Burger and french fries are truly American fare. This is true because Kentucky is the source of some of the greatest burgers and fries in the country. There are many different kinds of burgers on the market today, so if you're interested in trying something new, you'll be able to find one of the 5 best burger joints listed above.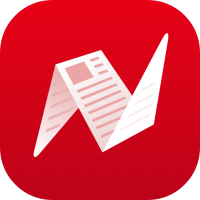 This is original content from NewsBreak's Creator Program. Join today to publish and share your own content.