A massive appetite can be sated with a burger loaded with cheese and served with french fries. The good news for Hoosiers is that Indiana has numerous burger locations for visitors, from upscale restaurants to homey establishments that cook burgers to perfection.
Indy has a variety of great burger joints. Check out these 5 best burger bars in the state.
1. Workingman's Friend, Indianapolis, Indiana
An old-timer from Indianapolis Since 1918, Workingman's Friend has been serving up delicious thin, crispy burgers. Knowing how much we enjoy smashed, griddled burgers from renowned, traditional establishments, Workingman's Friend was a no-brainer.
Most people order the double cheeseburger, but we go for the two single cheeseburgers because we believe that tastes better that way.
When you order the double cheeseburger, you'll get two cheese-topped patties placed on top of each other, with a bun piece in between to absorb some of the juice. For under $10, this burger is one of the best in the city.
Working Man's Friend has smashed their burgers to perfection for those who enjoy a more classic burger. The edges of the burgers are crispy, and there are a lot of onions on them.
Location: 234 N Belmont Ave, Indianapolis, IN 46222, United States
Website: https://www.facebook.com/
Phone: +1 317-636-2067
Store Hours: Tue-Thu 11am-3pm, Fri 11am-8pm, Sat 11am-3pm
2. Punch Burger, Indianapolis, Indiana
However, the ultimate burger can only be made from grass-fed Angus beef, accompanied by top-notch ingredients. Other unique approaches to the classic burger are offered at the Punch Burger chain, which has two locations in Indianapolis. The delicious Punch Cheeseburger, made with American cheese, is also available for order.
To try something different, you can choose the specialty burger with peanut butter, onion, Asian slaw, and sweet chili sauce on top, or you can try something out of your comfort zone and step out of your usual routine and order the Thai specialty burger, which features an ingredient list full of curry, peanuts, onion, Asian slaw, and sweet chili sauce.
Here, the food offers a new way of looking at fast food, as premium-grade, all-natural ingredients from local sources are assembled to create delectable dishes.
Location: 137 E Ohio St, Indianapolis, IN 46204, United States
Website: punchburger.com
Phone: +1 317-426-5280
Store Hours: Tue-Wed 11am-9pm, Thu-Sat 11am-10pm, Sun 11am-9pm
3. Bub's Burgers, Westfield, Indiana
This place shows that they have a sense of humor by calling their signature burger the "Big Ugly."
While Bub's menu offers many different sandwiches, customers often select the monstrous burger to see if they can handle the additional weight. After being cooked, it's one pound of weight. Two distinct varieties: elk or beef.
At Bub's Burgers, everyone seems to like the burger called the Big Ugly, but this nickname doesn't do it justice. It looms over any of Carmel's competitors. This burger comes with a pound of meat, thick, crispy onion rings, bacon, and plenty of gooey cheese. They'll hang your picture on the wall if you can finish it. Would you accept the challenge?
Location: 960 Tournament Trail, Westfield, IN 46074
Website: https://bubsburgers.com/
Phone: +1 317-417-9871
Store Hours: Mon-Sun 11am-9pm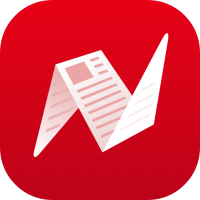 4. Heartbreaker, Indianapolis, Indiana
The Breakup Burger, one of the hot items on the menu, is sought after by many. At trendy diner Heartbreaker, this irresistible entree is by far the most popular. It contains two beef patties smashed, Hawaiian buns, Kewpie mayo, iceberg lettuce, mustard, American cheese, and dill pickles. Customers particularly enjoy the charring on the burger, and the reviews are highly positive.
Location: 118 S Audubon Rd, Indianapolis, IN 46219, United States
Website: https://www.heartbreakerindy.com/
Phone: Not Available
Store Hours: Tue-Sun 11am-9pm
5. Zaharakos, Columbus, Indiana
This newly renovated vintage ice cream parlor oozes nostalgia and has an absurdly large selection of fountain drinks. Have the Gom Cheese-Brr-Grr served to you. While this may not be considered a burger, for us, cooked ground beef served on bread can be treated as a burger.
The Zaharakos brothers are credited with creating the Sloppy Joe, which has been served for at least 75 years, and the Gom tastes like a masterpiece. Ground beef and mild spice mixture are combined with tomato sauce and cheese to form a dish and served on toast. It is best to pair with hand-mixed cinnamon Coke.
Location: 329 Washington St, Columbus, IN 47201, United States
Website: zaharakos.com
Phone: +1 812-378-1900
Store Hours: Wed-Sun 11am-6pm
The charm of Indiana is that it offers incredible culinary experiences, including tenderloin steaks and sugary cream pie, all within the state. Not only are Indiana burgers amazing, but you can't beat the options there.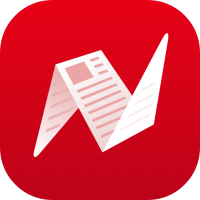 This is original content from NewsBreak's Creator Program. Join today to publish and share your own content.