While some burger joints excel at their craft, several are leaders because they have mastered burger art. For those of you who've gotten sick of fast food and want fresh, quality burgers, the best burger joints across Illinois are here for you.
You can get a large portion of a mouthwatering burger with this place, along with freshly prepared toppings. Take it easy on yourself by enjoying a few extra fries and a milkshake while you're at these five great burger joints in the state.
1. Au Cheval, Chicago, Illinois
Au Cheval's hamburger beauty is in its straightforwardness: Cheddar, dijonnaise, and sliced pickle atop a soft buttered bun with two patties of ground beef. In addition, eggs and thick-cut bacon are also offered to give their burgers a good look.
Even though there is a long line here, the wait is worth it if you try something delicious. That Au Cheval burger can force you to question all other burgers you've eaten previously.
Location: 800 W Randolph St, Chicago, IL 60607, United States
Website: auchevaldiner.com
Phone: +1 312-929-4580
Store Hours: Mon-Sun 11am-10:15pm
2. Farren's Pub & Eatery, Champaign, Illinois
It is the perfect place to indulge in your deepest desire at this downtown eatery. Once you've looked through the menu, you're likely to have difficulty choosing from the options.
Fans say the Russell Burger, a thick-and-juicy, custom-ground hamburger topped with sauteed mushrooms, pepper jack cheese, and blue cheese sauce, is the menu's highlights.
Swapping out the beef patty for a black bean patty or grilled chicken is another alternative to cutting back on beef consumption if you eat a very selective diet.
While you may have difficulty finding this pub in central Illinois, we promise that it is well worth it once you bite into that burger. This establishment must be fantastic since it has been praised for being "The Best Burger in Town" by The Buzz and for making it to "The 15 Best College Burger Joints."
If you like to feel a tingling sensation in your mouth, try their Fire Burger, which comes with sautéed jalapenos, red peppers, red onions, and jalapeno/habanero cheese, or The Spicoli, which comes with sautéed onions and mushrooms, bacon, and your choice of creamy, melted cheese.
Location: 117 N Walnut St, Champaign, IL 61820, United States
Website: http://www.farrenspub.com/
Phone: +1 217-359-6977
Store Hours: Sun-Thu 11am-8pm, Fri-Sat 11am-9pm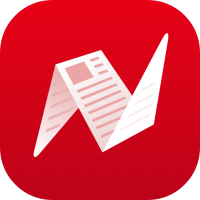 3. Bad Burger, Little Bad Wolf, Chicago, Illinois
This meaty, cheesy double-patty burger, called the Bad Burger from Little Bad Wolf, is consistently great. The taste of this sandwich is guaranteed to be outstanding thanks to its inclusion of two slices of American cheese, homemade pickles, and red onion mayo. Tacos, mac 'n' cheese, and cocktails are also good to try.
Little Bad Wolf offers a flavor not found anywhere else: The Wolf Burger.
With three beef patties, creamy American cheese, onion straws, house-made pickles, mayo, and a fried egg, you'd better come hungry to this stylish restaurant.
Location: 1541 W Bryn Mawr Ave, Chicago, IL 60660, United States
Website: littlebadwolfchicago.com
Phone: +1 773-942-6399
Store Hours: Sun-Thu 11am-12am, Fri-Sat 11am-1am
4. Moonshine Store, Martinsville, Illinois
At this humble general store in Martinsville, Illinois, halfway between St. Louis and Indianapolis, paper plates, flaky beef buns, and American cheese come together. The perfect, simple cheeseburger at Moonshine Store has amassed a statewide following in Illinois for a reason.
Location: 6017 E 300th Rd, Martinsville, IL 62442, United States
Website: https://www.moonshineillinois.com/
Phone: +1 618-569-9200
Store Hours: Mon-Sat 6am-12:30pm
5. Paradise Pup, Des Plaines, Illinois
Pup looks like your average Chicago hot dog stand on the outside, but when you look at it more closely, the care that went into the burgers sets it apart.
When you order the Char-Cheddar burger, cooked over a serious flame and served with the Upper-Midwest cheddar spread, you're getting some of the finest quality cheese you've ever tasted.
Location: 1724 S River Rd, Des Plaines, IL 60018, United States
Website: https://www.facebook.com/
Phone: +1 847-699-8590
Store Hours: Mon-Sat 11am-5pm
A decent hamburger and french fries certainly encapsulate what it means to be an American. And we're positive that everyone will agree when we say that sometimes a good, juicy burger is the absolute best.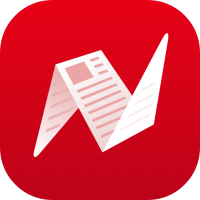 This is original content from NewsBreak's Creator Program. Join today to publish and share your own content.