The classic burger has stood the test of time, even in the face of the numerous new and inventive kinds of cuisine cropping up in the state. Nowadays, there are a large selection of options for burgers on the menu due to the wide range of toppings, types of bread, and generous portion sizes.
Regardless of how you cook, Georgia's best burgers can be found at these 5 burger joints.
1. The Vortex Bar And Grill, Atlanta, Georgia
No matter where you go in Atlanta, there's probably a burger that you want to eat.
The Blue Shroom, with blue cheese, sautéed mushrooms, and bacon, and the Zombie Apocalypse, with pulled pork, spicy honey BBQ sauce, pepper jack cheese, and two eggs over-easy, all served on Texas toast, are two of the more than 20 burgers on the menu at this establishment.
If you thought that sounded unusual, wait until you come across a burger named Coronary Bypass Burgers, which have flame-grilled sirloin patties, more cheese, more bacon, a fried egg, and 4 ounces of mayo for good measure. Single, double, triple, and quadruple versions of this burger are available.
The burgers on Vortex's menu are divided into four categories: Vortex burgers, signature burgers, bypass burgers, and OMFG burgers.
Location: 438 Moreland Ave NE, Atlanta, GA 30307, United States
Website: https://thevortexatl.com/
Phone: +1 404-688-1828
Store Hours: Sun-Thu 11am-10:30pm, Fri-Sat 11am-11:30pm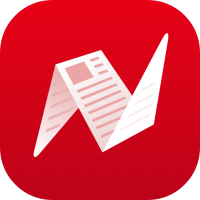 2. Holeman & Finch Bottle Shop, Atlanta, Georgia
H&F set the bar high with its gold standard of a simple burger: a double cheeseburger with American cheese, red onions, pickles, ketchup, mustard, and a house-made bun.
Two chuck-and-brisket patties are slathered in cheese and served on a brioche bun with house-made bread-and-butter pickles.
Location: 2357 Peachtree Rd, Atlanta, GA 30305, United States
Website: http://www.hfbottleshop.com/
Phone: +1 404-841-4070
Store Hours: Mon-Sat 10am-9pm, Sun 12:30pm-6pm
3. Green Truck Neighborhood Pub, Savannah, Georgia
Among other food items, their homemade fries are complemented by their homemade ketchup, made from scratch. The Whole Farm is a delicious burger to be devoured immediately.
Grass-fed and grilled beef is topped with bacon, cheddar, and an egg on a bun. Instead of fries, try the delicious, but not too sweet, coleslaw.
Wine or craft beer is also available to enjoy with your meal. Vegan food is offered on the menu.
Location: 2430 Habersham St, Savannah, GA 31401, United States
Website: greentruckpub.com
Phone: +1 912-234-5885
Store Hours: Tue-Sat 11:30am-10pm
4.The Companion, Atlanta, Georgia
They make a delicious burger called The Tower of Power, so give it a shot. People are going crazy for this tasty bacon cheeseburger, which is on the menu at The Companion, a lovely and inviting bar that gets great reviews.
To describe the Tower of Power, it is important to provide details about its ingredients, including two patties, lettuce, tomato, onion, tangy mayonnaise, American cheese, and bacon. Many people have commented that it is the best burger within miles.
Location: 2316 Marietta Rd NW, Atlanta, GA 30318, United States
Website: https://www.thecompanionatl.com/
Phone: +1 404-228-1632
Store Hours: Mon-Sun 11:30am-9pm
5. The General Muir, Atlanta, Georgia
Are you craving something American-style? At The General Muir, sample the Burger Stack, which features American cheese, shavings of onion, sesame seeds, sourdough bread, and vegetable oil-fried potatoes.
A classic New York Jewish deli inspired this Atlanta restaurant, and it has established a reputation for delicious food and show-stopping burgers.
Location: 1540 Avenue Pl B-230, Atlanta, GA 30329, United States
Website: thegeneralmuir.com
Phone: +1 678-927-9131
Store Hours: Wed-Thu 8am-8:30pm, Fri-Sat 8am-9pm, Sun 8am-8:30pm
People often think of Southern food when they consider the state's food scene. In Georgia, you'll find some of the country's best Southern cooking, which perfectly conveys the South's flavors.
While that is certainly not everything to enjoy in the lively city, it has so many popular barbecue restaurants, ethnic restaurants, and high-quality Italian pizza. You definitely must give Georgia's succulent burgers a try.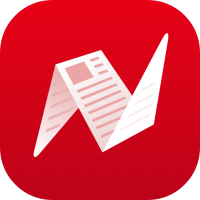 This is original content from NewsBreak's Creator Program. Join today to publish and share your own content.