Florida is known not only for its sugar-white sand beaches but also for delectable burgers. After a long day of swimming and playing in the hot sunshine, you can polish off a hearty meal.
Florida's culinary scene is widely considered among the best in the country, and quick-service restaurants don't necessarily have to mean low-quality.
1. T-Rays Burger Station, Fernandina Beach, Florida
In the past, a gas station that stood on this spot was converted into a burger joint known today as T-Rays. Locals assert that this restaurant's food is the state's best. In addition to selling burgers, T-Rays' seafood is said to be superb.
Location: 202 S 8th St, Fernandina Beach, FL 32034, United States
Website: traysburgerstation.com
Phone: +1 904-261-6310
Store Hours: Mon-Fri 7am-2:15pm, Sat 8am-1pm
2. M.E.A.T. Eatery and Tap Room, Boca Raton, Florida
Even though many cheeseburger manufacturers only include one type of cheese, M.E.A.T. adds two different kinds to their burgers by default.
Ground meat is mixed with pimento cheese, and then it is grilled with American cheese on top. The bun is nice and has sesame seeds on it, but you're not likely to notice because of the flavors.
The Juicy Lucy burger is one of their unique creations. This burger has standard Juicy Lucy beef patties topped with gooey pimento cheese inside. Pimento, tomatoes, and lettuce are layered on top of bacon for extra taste. This marriage between the classic Juicy Lucy and the classic burger is a wonderful event in our industry.
Location: 2831 N Federal Hwy Suite 9, Boca Raton, FL 33431, United States
Website: meateatery.com
Phone: +1 561-419-2600
Store Hours: Sun-Thu 11am-9pm, Fri-Sat 11am-10pm
3. Teak Neighborhood Grill, Orlando, Florida
To discover one of the most famous burgers in Florida, go to the west side of town, where there are fewer tourists. The burger is called The Drunken Monk.
The Teak Neighborhood Grill opted for clever humor in creating its menu, but it showcases extreme culinary prowess. Imagine a pretzel bun topped with mayonnaise- herb and black olives, bacon, smoked provolone, and onion jam layered on top. That looks very delicious.
Let your mealtime conversation flow alongside a mix of live musical performances, daily specials, and an overall entertaining environment. For a delicious beer and a great burger, make your way to Teak's.
They offer 37 different burgers, like the Cronie Burger, in this veteran-owned neighborhoods. Gouda cheese, over-medium eggs, and Angus beef are on every Cronie sandwich. You can enjoy one of the classics by biting into it.
Location: 6400 Time Square Ave, Orlando, FL 32835, United States
Website: teakorlando.com
Phone: +1 407-313-5111
Store Hours: Sun-Thu 11am-11pm, Fri-Sat 11am-12am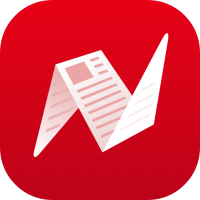 4. The Burger Station, Hernando, Florida
According to customers who frequent The Burger Station, an unorthodox restaurant in a restored gas station, the burgers are excellent.
All meals are freshly prepared and always hot and delicious because the joint doesn't use frozen beef. The menu is relatively small, but the Burger Station Burger is a perfect choice.
You should also get a milkshake and crinkle-cut fries while you're at it and enjoy your meal while you sit outdoors by the lake.
Location: 2700 N Florida Ave, Hernando, FL 34442, United States
Website: https://www.facebook.com/
Phone: +1 352-726-0040
Store Hours: Tue-Sat 11am-8pm
5. El Rey De Las Fritas, Miami, Florida
The name of this small Miami chain means "King of the Fried Burgers," which is an accurate description. According to reports, the establishment is related to Havana's first eatery specializing in the frita, Cuba's slider version.
Their patty is made of ground beef and chorizo, and it is fried with shoestring fries on top, along with a sauce made from chopped tomatoes.
Location: 1821 SW 8th St, Miami, FL 33135, United States
Website: http://www.elreydelasfritas.com/
Phone: +1 305-644-6054
Store Hours: Mon-Sat 8am-10pm
This list was created based on distinct food items, reviews from customers, high-quality food, previous awards, and of course, the burger itself. We welcome you to stop in at any of these eateries while you are in the state of Florida.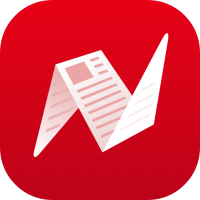 This is original content from NewsBreak's Creator Program. Join today to publish and share your own content.