At times, finding a nice burger can be challenging. A fast-food chain's burger line may be assumed to be the same price, style, and taste, but what if you prefer a new flavor or meat?
Delaware has a plethora of burger establishments that will have your mouth watering and yearning for a Friday night out with a cold drink and a burger to cap off your week. Here are the 5 best burger bars in Delaware
1. Farmer & the Cow, Wilmington, Delaware
Farmer & the Cow in Wilmington, Delaware, offers fantastic burgers and shakes made with top-quality ingredients. The TheThat's What Brie Said features bourbon-braised apples, prosciutto, aged balsamic, and brie.
The Farmer & the Cow serves delicious craft beer, interesting cocktails, and wild burgers. Their patties are made from 100% ground chuck, 100% ground brisket, and filet mignon, and they're topped with unique gourmet garnishes.
A gourmet's dream comes to life in the crispy, saucy Wise Guy, which is topped with cured meat, pizza sauce, truffle mayo, Parmesan, and fried mozzarella.
Location: 413 N Market St, Wilmington, DE 19801, United States
Website: farmerandthecow.com
Phone: +1 302-407-5957
Store Hours: Tue-Sat 12pm-9pm,
2. Redfire Grill & Steakhouse, Hockessin, Delaware
The Delaware Burger Battle (competition for chefs) has named the REDfire Burger one of the best in the state, owing to the Hockessin steakhouse's commitment to quality ingredients: a local butcher grinds their special blend of brisket, ribeye, and ground chuck daily.
The patty is grilled with old cheddar, maples, and house-made 1000 îles, with a mild kick, of Thai chilies. This patty is topped with cheddar.
Location: 400 Lantana Dr, Hockessin, DE 19707, United States
Website: https://www.redfiregrill.net/
Phone: +1 302-235-2600
Store Hours: Mon-Sun 11:30am-9pm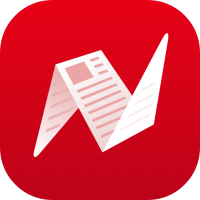 3. Kid Shelleen's Charcoal House & Saloon, Wilmington, Delaware
When it comes to excellent burgers, fresh ground chuck is unbeatable. Despite this, the restaurant serves the widely known "Goldrush" and the "turkey and avocado burger," which are both bacon- and pulled-pork-based options.
The Cat Ballou is a six-ounce patty served on a brioche bun with brie, a vine-ripe tomato slice, locally sourced mushrooms, and green leaf lettuce.
It is possible to customize your order with a variety of toppings and cheeses, as well as sides like sweet potato fries, homemade fried pickles and peppers, and cauliflower risotto.
One way to guarantee a best-ever afternoon indulgence is to order The Kid Shelleen's Belsnickle Burger, which comes with grilled bratwurst, beer cheese, and crispy onions on a pretzel roll. This Wilmington restaurant's award-winning char-grilled burgers have made it a must-visit for burger fans in Delaware.
Location: 1801 W 14th St, Wilmington, DE 19806, United States
Website: harryshospitalitygroup.com
Phone: +1 302-658-4600
Store Hours: Mon-Fri 11am-12am, Sat-Sun 10am-12am
4. Wayback Burgers, Newark, Delaware
Back in the day, the restaurant was known as Jake's. This small burger joint in Newark, Delaware, has now grown into a fast-casual chain with fresh beef burgers on the menu.
In the spirit of Five Guys, they smash doubles. Their menu has many more options, though. Get the double cheese with sautéed onions, and your meal is complete.
Location: 250 S Main St Suite 110, Newark, DE 19711, United States
Website: waybacktogo.com
Phone: +1 302-861-6050
Store Hours: Mon-Sat 11am-9pm, Sun 11am-7pm
5. 2 Fat Guys, Hockessin, Delaware
When it was opened in the early 1990s, Tom and Jeff, two hefty brothers, partnered to start a restaurant in Delaware. When they opened their eatery, they named it 2 Fat Guys, and the restaurant has since been a success.
However well-endowed the menu may be, nothing matters to customers except the burgers from 2 Fat Guys. Given that their burgers are full of love, you can probably say that they are "dearly beloved."
Location: 701 Ace Memorial Dr, Hockessin, DE 19707, United States
Website: 2fatguys.net
Phone: +1 302-235-0333
Store Hours: Mon-Thu 11am-9pm, Fri-Sat 11am-10pm
While it is obvious that Delaware is an independent state located on the northeastern side of America, it can be hard to overlook because of its passion for making the best burgers.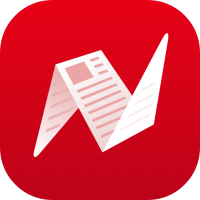 This is original content from NewsBreak's Creator Program. Join today to publish and share your own content.