Each state will undoubtedly have its fair number of mouthwateringly fantastic burger alternatives, as the burger is arguably America's favorite dish.
On the other hand, Connecticut should earn the ultimate taste bud prize, given the state is credited for inventing the basic hamburger in 1900. Dive into Connecticut's hamburger scene, including everyday options, food trucks, and high-end options.
1. Louis' Lunch, New Haven, Connecticut
Any culinary pilgrim in New Haven, Connecticut, must pay a visit to Louis' Lunch, popularly regarded as the origin of the burger.
According to the Library of Congress, this eatery is known as the "Birthplace of the Hamburger Sandwich," according to the Library of Congress.
Louis' Lunch has been serving clients since 1895, making it one of its oldest family enterprises. Louis' great-grandson is the fourth generation of the family to own the property.
The Restaurant uses vertical cast iron gas ovens from 1898 to flame broil its exclusive five-meat-blend patties, served on toast with no buns or condiments. It's been that way since, with cheese, grilled onions, and tomato.
Their famous hamburger sandwich is not to be missed if you consider yourself a burger enthusiast.
Location: 261 Crown St, New Haven, CT 06511, United States
Website: louislunch.com
Phone: +1 203-562-5507
Store Hours: Temporarily Closed
2. Engine Room, Mystic, Connecticut
If you haven't yet visited the Engine Room, we recommend it as a must-do on your gastronomic bucket list. The wood and brick walls, industrial ambiance, and open kitchen/bar create a wonderful environment in this lovely Restaurant. Their burgers are exceptional, aside from their weekend brunch.
Habanero cheddar sauce, salted onions, and bread n' butter pickles top the Hot Fire Burger. On the other hand, Mushroom Burger is cooked with local mushrooms, locally manufactured cheese, and a special aioli sauce. These two burgers are included in the menu.
Location: 14 Holmes St, Mystic, CT 06355, United States
Website: engineroomct.com
Phone: +1 860-415-8117
Store Hours: Mon 11am-10pm, Tue 11am-11pm, Wed-Thu 11am-10pm, Fri-Sat 11am-11pm, Sun 10am-10pm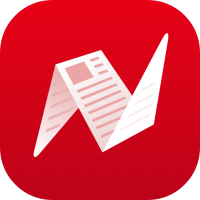 3. Ted's Restaurant, Meriden, Connecticut
Ted's Restaurant, an old-school, hole-in-the-wall establishment that has been around since 1959, is family-owned and operated by Ted's son Paul.
It's known for its distinctive Steamed Cheeseburger, a well-done but juicy burger topped with a thick melted cheese covering. You can add lettuce, tomato, onion, pickles, ketchup, mustard, and mayo at no extra charge.
Their steamed burger gets all the attention because it's the juiciest burger you'll eat all year. The trick is that each patty is steamed rather than grilled, resulting in an unattractive but delectable lump of ground beef coated in melted cheddar and served on a huge, soft bun.
Location: 1046 Broad St, Meriden, CT 06450, United States
Website: https://www.tedsrestaurant.com/
Phone: +1 203-237-6660
Store Hours: Mon-Sun 11am-8pm
4. Artisanal Burger Company, Manchester, Connecticut
It's as simple as memorizing ABC to get the finest burger in Connecticut. The Artisanal Burger Company creates genuine marvels with local ingredients.
Ten ounces of beef, bacon, gooey cheese, lettuce, and tomato make up the Double Trouble. They also serve various adult beverages, such as beer, wine, cocktails, and spiked shakes, to help wash it all down.
Location: 1436 Pleasant Valley Rd, Manchester, CT 06042, United States
Website: artisanalburgercompany.com
Phone: +1 860-644-0046
Store Hours: Mon-Sun 12pm-9pm
5. Flipside Burgers & Bar, Fairfield, Connecticut
The Mac' N Cheese Burger is a hefty sirloin patty covered with grilled mac and cheese, bacon, and then topped with a cheese sauce that will send your tastes into a frenzy.
Location: 1125 Post Rd, Fairfield, CT 06824, United States
Website: flipsiderestaurant.com
Phone: +1 203-292-8233
Store Hours: Mon-Sun 11:30am-9pm
You now have a list to work through that will be just delectable. The burgers in Connecticut are among the greatest, as they are incredibly flavorful and fresh. There is no regret in trying these restaurants for they are reliable and will surely make your stay worthwhile. It does not matter if you're alone or accompanied by friends or families, these burger joints will give you an unforgettable dining experience.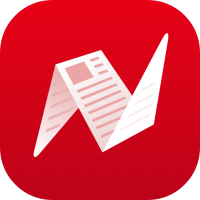 This is original content from NewsBreak's Creator Program. Join today to publish and share your own content.