We have an inexhaustible supply of tasty hamburger alternatives in Colorado, from steakhouse-style stackers to classic thin patties.
We went to numerous eateries to identify the best burger bars in the state to help you decide where to quench your burger craving. We hope you're hungry.
1. Steuben's Uptown, Denver, Colorado
Steuben's is a prominent Denver neighborhood restaurant that serves American regional cuisines. The menu features the tastiest green chile cheeseburger in town, according to locals. There's a big beef patty on a brioche bun with American cheese, Hatch green chiles, lettuce, tomato, onion, mayo, and mustard.
Location: 523 E 17th Ave, Denver, CO 80203, United States
Website: steubens.com
Phone: +1 303-830-1001
Store Hours: Mon-Thu 11am-10pm, Fri 11am-11pm, Sat 9am-11pm, Sun 9am-10pm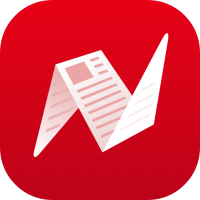 2. Crave Real Burgers, Colorado Springs, Colorado
Crave now has three locations, but here's the catch: their Love Stinks, a garlic-bomb topped with roasted garlic cream cheese, fried onion strings, roasted red pepper, candied bacon, and red pepper aioli, recently won the Denver Burger Battle.
When you walk into Crave, forget about your preconceptions about what a burger is. Your taste senses will be taken on an excursion with their collection of wild chef-inspired burgers.
Take, for example, the Cubano. This delectable burger has ham, chorizo, pulled pork, guacamole, jalapenos, and a griddled hot dog, among other ingredients.
The Today Show, The Examiner, and Yahoo Travel have featured the eatery because of its incredible burgers.
Location: 7465 N Academy Blvd, Colorado Springs, CO 80920, United States
Website: craverealburgers.com
Phone: +1 719-264-7919
Store Hours: Tue-Fri 11am-9pm, Sat 11am-9pm, Sun-Mon 11am-8pm
3. The Skirted Heifer, Colorado Springs, Colorado
This restaurant serves grass-fed, hormone-free meat obtained locally. Try the skirted burger option if you want cheese.
It's an extra layer of melted cheese that flows down the edges of the burger, then out and around it like a skirt. The Heifer's signature dish is the Hangover, featured on Chef Guy Fieri's TV show Diners, Drive-Ins, and Dives.
You can pick from a range of buns. You'll also find tasty turkey and veggie quinoa burgers here if you don't want to eat beef.
Location: 5935 Dublin Blvd, Colorado Springs, CO 80923, United States
Website: skirtedheifer.com
Phone: +1 719-421-7182
Store Hours: Sun-Thu 11am-9pm, Fri-Sat 11am-10pm
4. Border Burger Bar, Colorado Springs, Colorado
Border Burger Bar, located on North Academy Boulevard in the Flintridge retail mall, is a quaint establishment with a devoted following.
You could get lost in the plethora of burger options, but why overcomplicate things when The Classic (a freshly ground beef patty topped with lettuce, tomato, onion, pickles, and a piece of cheese) is so delicious and comes with crispy fries?
Location: 4703 N Academy Blvd, Colorado Springs, CO 80918, United States
Website: borderburgerbar.com
Phone: +1 719-434-2352
Store Hours: Mon-Sun 11am-9pm
5. Buds Cafe & Bar, Sedalia, Colorado
People in Sedalia talked like the Bud's Bar in the midst of nowhere, and to be fair, it was the case when in the 1940s, the home of the best burger in the state opened its shop.
Today, this is an excellent short drive from the southern fringe of the suburbs of Denver, but they only do cash and remain focused on important things, such as making a burger. It's the kind of restaurant you won't want to leave once you're there, with a beer variety that rivals the food.
Get their cheeseburger. The cheeseburger is just big enough, melted American cheese, fried on a seasoned flattop in its most basic form. As the patty cooks, a classic white bun is placed on top, heating it to silky smoothness.
Location: 5453 Manhart Ave, Sedalia, CO 80135, United States
Website: https://www.facebook.com/
Phone: +1 303-688-9967
Store Hours: Mon-Sat 10am-9:30pm, Sun 11am-6:30pm
There is a burger place in Colorado to match your demands, whether you want a conventional hamburger or a unique gourmet alternative with every topping your heart desires.
Coloradans appreciate these burger establishments because they have fresh beef, innovative toppings, and hot fries. Make your burger authentically Coloradan by adding green chile peppers, or try something different by adding peanut butter or a fried egg.
These five finest burger establishments are here to dish up the tastiest burger of your life, no matter how you enjoy your burger.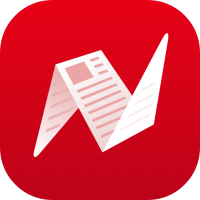 This is original content from NewsBreak's Creator Program. Join today to publish and share your own content.