In Little Rhody, are you searching for a delicious authentic Mexican meal you will never forget? We gathered reviews and interviewed locals and people to come up with a choice of five delicious Mexican restaurants in Rhode Island.
If you're hungry, grab a taco, enchilada, or burrito from the mouthwatering selection to satisfy your appetite. Each of them awaits your visit soon.
1. Chilango's in Providence, Rhode Island
In a neighborhood where mediocre food joints often swarm, feeding mostly careless college kids from Brown University, Chilangos is worth the trek.
Try the al pastor burrito villa: a behemoth filled with cheese and salsa. Flavor is abundant in the meat.
In Providence, Chilango's began as a food truck and served Mexican fare at soccer matches. They opened their brick-and-mortar location two decades ago, and today they offer the finest burrito in the state.
Location: 447 Manton Ave, Providence, RI 02909, United States
Website: https://www.yelp.com/
Phone: +1 401-383-4877
Store Hours: Mon-Fri 4pm-9pm, Sat 4pm-10pm
2. Tallulah's Taqueria, Providence, Rhode Island
In Providence, Tallulah's Taqueria is where locals who know where to go go to satisfy their burrito craving. Toasted flour tortillas are filled with guacamole, onions, cilantro (cilantro), salsa, beans, rice, and protein.
You can order anything from carnitas and al pastor to fried shrimp and beef tongue. Spicy sauces can be very hot.
Tallulah's Taqueria specializes in breakfast burritos, burrito bowls, and fish burritos, but there is something on the menu for everyone. They serve up big portions, their burritos are filling, and their prices are reasonable. If you're a carnivore, you'll be thrilled with the carnitas burrito. Takeout is also available.
Location: 146 Ives St, Providence, RI 02906, United States
Website: tallulahstaqueria.com
Phone: +1 401-272-8226
Store Hours: Tue-Sun 11am-9pm
3. Don Jose Tequilas Restaurant, Providence, Rhode Island
There are many Mexican restaurants in Providence, but one of the most famous is Don Jose Tequilas Restaurant.
Additionally, they are known for their specialty burrito. You can enjoy beer, wine, and cocktails at this colorful spot while enjoying home-style Mexican food. Providence's Don Jose Tequilas has become a local landmark.
Aside from serving delicious Mexican cuisine, they also offer excellent service and friendly staff. Known for its modern rendition of classic dishes, Don Jose Tequilas Restaurant uses only the best ingredients. Providence, RI residents can order takeout and dine there.
Location: 351 Atwells Ave, Providence, RI 02903, United States
Website: donjosetequilasprovidence.com
Phone: +1 401-454-8951
Store Hours: Mon-Thu 3pm-11pm, Fri-Sun 12pm-12am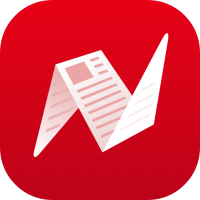 4. Condesa Restaurante Mexicano, Warwick, Rhode Island
Condesa Restaurante Mexicano is located in West Warwick's Quaker Valley Mall, offering Mexican food you won't forget. Mexican food at this restaurant focuses on fresh ingredients.
A special dish combines cilantro, lime, and your other favorites. Settle in to enjoy the experience. A top-notch dining experience is made possible by friendly service, delicious food, and generous portions. In addition to being delicious, the dishes look great as well. There might be a problem finishing the burritos since they are enormous. A combination of well-loved ingredients enhances each bite of the tortilla.
This burrito is packed with fire-roasted corn, grilled veggies, sweet potatoes, lettuce, and salsa verde and topped with toasted pumpkin seeds. Would you be able to tidy it all up?
A California burrito, which is filled with meat and veggies and roasted tomato sauce and sour cream, is also available. There is a pleasant atmosphere at this bar where you can enjoy a variety of Margaritas. For something daring, try a tequila shot.
Other usual items can also be found on the menu. You can get great tacos, tamales, quesadillas, and more at Condesa Restaurante Mexicano.
Location: 721 Quaker Ln, West Warwick, RI 02893, United States
Website: condesarestaurant.com
Phone: +1 401-828-1005
Store Hours: Sun-Thu 11am-9pm, Fri-Sat 11am-10pm
5. Paco's Tacos, Cranston, Rhode Island
This taco truck has changed the way Rhode Islanders view tacos and burritos. The menu includes burritos, tacos, tortas, and flautas that can be topped with house-made guacamole. Lastly, surfer artwork creates a beachy vibe.
Location: 100 East St, Cranston, RI 02920, United States
Website: pacostacoscranston.com
Phone: +1 401-463-7226
Store Hours: Mon-Fri 11am-9pm, Sat 12pm-9pm
How long do you plan to wait? Grab your favorite burrito from one of these restaurants.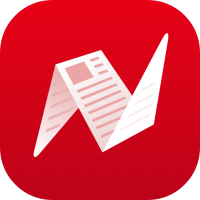 This is original content from NewsBreak's Creator Program. Join today to publish and share your own content.