Is there anyone who does not like burritos? You might want to reconsider your life choices if you don't love burritos. Since burritos are arguably the greatest foods ever invented, we set out to find the best in Pennsylvania.
In the following, you will find the most-reviewed burrito restaurants. In this way, you will be well on your way to living your best life and maximizing your burrito intake.
1. Los Gallos Mexican Taqueria, Philadelphia, Pennsylvania
Our Recommendation: al pastor burrito. The place to go is this taqueria, which offers far more than one might expect from its casual name. Traditionally, they cook al pastor on a trompo, and their burritos are huge and contain a relatively small amount of beans.
There are also less common vegetarian options, such as huitlacoche, that slightly truffle-like corn called corn smut. They also offer an excellent squash blossom burrito.
Location: 951 Wolf St, Philadelphia, PA 19148, United States
Website: https://www.losgallosmexicantaqueria.com/
Phone: +1 215-551-1245
Store Hours: Mon-Sun 11am-10:30pm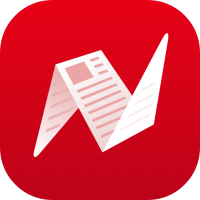 2. Baby Loves Tacos, Pittsburgh
Tucked away in the corner, there is something special about taco joints. Breakfast burritos are a specialty at Baby Loves Tacos. Nearly everyone loves it. Served only in the morning, but well worth getting up for.
Many tasty vegans and meat burritos are available at Baby Loves Tacos, including buffalo cauliflower and barbecued mushrooms. Yet, the breakfast burrito is endlessly praised. There are three options available for breakfast: bacon, chorizo, and mushroom.
Location: 4508 Liberty Ave, Pittsburgh, PA 15224, United States
Website: babylovestacospgh.com
Phone: +1 267-973-9295
Store Hours: Mon-Fri 12pm-7pm
3. Cantina "Calaca" Feliz, Philadelphia, Pennsylvania
With a fusion of classic American dishes and traditional Mexican flavors, this contemporary Mexican cantina in Fairmount offers a creative and contemporary spin on Mexican food.
They offer an intercontinental experience with their Mahi Mahi burrito with avocado salsa verde, cucumber apple salad with queso, black beans, rice, and mango vinaigrette, or Baja Fish Burrito with plantains crusted tilapia, black beans, queso, and chipotle aioli.
You can delight your taste buds and your mind at La Calaca Feliz, a delightful eatery that dishes up great food. A festive setting and an excellent staff complete the experience of modern Mexican cuisine. This Philadelphia restaurant is sure to make you a fan for life, whether you come for a bite and a drink, linger over dinner, or enjoy a delicious brunch.
Location: 2321 Fairmount Ave, Philadelphia, PA 19130, United States
Website: https://www.cantinafeliz.com/
Phone: +1 215-787-9930
Store Hours: Tue-Thu 3pm-9pm, Fri 3pm-9:30pm, Sat 12pm-9:30pm, Sun 12pm-8pm
4. Tacos Don Memo, Philadelphia, Pennsylvania
The burritos are one of the most popular dishes here among regulars. Burritos are stuffed with meat, rice, beans, lettuce, tomatoes, onions, avocado, and cheese, and they toast the flour tortillas to make them crispy and keep them closed.
There are so many flavors in these, and they are both filling and delicious without being sickening. A combination of fresh, unprocessed ingredients with a light yet flavorful sauce (no heavy cheeses here) makes this dish stand out.
Location: 270 S 38th St, Philadelphia, PA 19104, United States
Website: https://www.yelp.com/
Phone: +1 610-529-2039
Store Hours: Mon-Fri 9am-4pm
5. El Purepecha, Philadelphia, Pennsylvania
One of Philadelphia's most Instagrammed burritos is El Purepecha's, and it's no wonder. The burritos aren't just easy on the eyes; they are also full of flavor, mole, salsa, and dozens of other delicious ingredients, making for an incredibly beautiful and balanced dish.
Among the burritos on the menu at El Purepecha are the classic Chicken Mole Burrito and their "wet" burritos covered with spicy green salsa and salsa Roja!
Location: 315 N 12th St, Philadelphia, PA 19107, United States
Website: https://www.facebook.com/
Phone: +1 215-765-2369
Store Hours: Mon-Wed 12pm-8pm, Thu 12pm-9pm, Fri-Sat 12pm-9:30pm
There is something special about Mexican food, and Pennsylvanians are lucky to have some of the best restaurants north of the border. The Mexican restaurants of Pennsylvania await you whether you're looking for a quick bite or a big meal.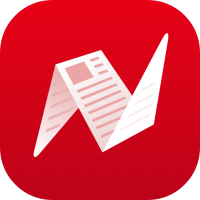 This is original content from NewsBreak's Creator Program. Join today to publish and share your own content.