Despite Oregon's lack of reputation for Mexican food, it can compete with other West Coast states when it comes to its burritos. These tortilla-wrapped meals are easy to grab on the go, whether served with slow-cooked meats or vegan proteins.
Although COVID-19 has changed the way people eat and operate, one thing remains constant - burritos. Unlike many foods that get cold or don't hold up on the ride home, burritos remain warm and can be eaten with one hand during the ride home. They also contain sauce and toppings, so eating them on the go is easy.
1. La Parrilla Kitchen, Portland, Oregon
The La Parrilla Kitchen serves grilled carne asada burritos with its unoriginal menu of unrivaled quality. Sure, they're just burritos, no twists or surprises, but mastery comes from staying with what you know. At La Parrilla, the chefs have done just that.
Location: 3244 NE 82nd Ave, Portland, OR 97220, United States
Website: https://www.laparrillakitchen.com/
Phone: +1 971-271-7525
Store Hours: Mon-Sun 10am-8pm
2. El Burrito Azteca, Portland, Oregon
A unique aspect of Azteca is its vast selection of burritos, including multiple vegetarian choices. There are many delicious options at El Burrito Azteca, so you won't have a problem choosing what to eat.
With over 20 different burritos to choose from, you can customize your burritos by adding enchilada sauce, cheese, and sour cream. Here, the namesake burrito features a familiar chile Relleno burrito with protein, but it's the surfin California burrito that shines, filled with shrimp, asada, fries, and guacamole. The Azteca chain has two locations, both of which cater to takeout.
Location: 6728 NE Sandy Blvd, Portland, OR 97213, United States
Website: https://www.facebook.com/
Phone: +1 503-432-8073
Store Hours: Mon-Sun 11am-8:30pm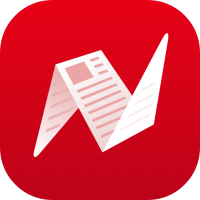 3. Rockin' Dave's Bistro & Backstage Lounge, Bend, Oregon
There is nothing better than Rockin Dave's Build-Your-Own-Burrito. Because Rockin' Daves burritos are customized, they will be filled with flavor combinations that you like. One thing that makes Rockin Dave's burritos unique is that they use fresh ingredients. Start with scrambled eggs, cheese, and well-cooked hash browns.
A wide selection of quality bacon, ham, sausages, and thick juicy pork belly slices are available. Include vegetables such as onions (cooked or raw), peppers, artichokes, portobello mushrooms, and greens in this dish. The wraps are yours to choose from.
You can also order a crispy but juicy pork belly burrito. To wrap it in a spinach tortilla, it is crispy yet juicy.
Location: 661 NE Greenwood Ave, Bend, OR 97701, United States
Website: http://rockindaves.com/
Phone: +1 541-318-8177
Store Hours: Wed-Sun 7:30am-2pm
4. Tienda Santa Cruz, Portland Oregon
Located in St. John's neighborhood, this little store could very well be in Mexico, with pickled carrots, peppers, and guacamole available for free. From the kitchen, amazing burritos made-to-order are served. Upfront, there is a market, and the back is a no-frills dining room.
There is a lot to enjoy at Taqueria y Panaderia de la Santa Cruz, but the al pastor is truly a treat. Some Portlanders come here to eat the city's favorite tacos, but their burritos are incomparably good, hefty, and creative. A chile Relleno, vegetarian meal, or any of the dozen meat-filled burritos wouldn't be the same without the avocado salsa.
Location: 8630 N Lombard St, Portland, OR 97203, United States
Website: https://www.facebook.com/
Phone: +1 503-286-7302
Store Hours: Mon-Sun 7am-10pm
5. El Sol de Mexico, Corvallis, Oregon
Located right by Oregon State University, El Sol De Mexico may not be groundbreaking, but it certainly delivers. You'll find the Macho Burrito huge, flavorful, and everything you ever wanted in a burrito.
Location: 1597 NW 9th St, Corvallis, OR 97330, United States
Website: elsoldemexico.cc
Phone: +1 541-730-1355
Store Hours: Sun-Thu 11am-9:30pm, Fri-Sat 11am-10pm
Rest assured that these restaurants that we tried stood out among all the others. These restaurants offer great burritos next time you are in the mood. Bring along some frends to make the most out of your burrito escapade in this lovely state of Oregon.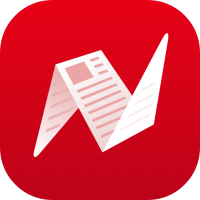 This is original content from NewsBreak's Creator Program. Join today to publish and share your own content.