For hundreds of years, the tastes of our southern neighbor have influenced the American palate. But after the Mexican Revolution, refugees from the south and center of Mexico brought their culinary traditions north into the U.S., which led to dishes like burritos becoming popular.
Mexican food has played an increasingly important role in American cuisine as global culture has grown. So, where can one find American Mexican food at its finest? Several excellent Mexican restaurants in Ohio specialize in this type of cuisine.
We've listed our picks for five of the best Mexican restaurants in Ohio that serve burritos.
1. Mi Burrito Mexican Grill, West Chester, Ohio
You can make your burrito here with great meat. Instead of lining up at Chipotle, come here instead. Basically, like there, you start with a base and then add various kinds of rice and beans along with expertly cooked al pastors and any salsa you want.
What toppings can you stuff into a burrito? Find out more by visiting Mi Burrito. Customer service at Mi Burrito is excellent, and reviewers praise the authentic Mexican cuisine. This is a no-nonsense Mexican restaurant.
Among the food options they offer are barbacoa, steak, ground beef, carnitas, chicken, and veggie burritos.
Location: 4854 Union Centre Pavilion, West Chester Township, OH 45069, United States
Website: https://m.facebook.com/
Phone: +1 513-889-3355
Store Hours: Mon-Sat 11am-8:30pm, Sun 11am-7pm
2. Ohio City Burrito, Cleveland, Ohio
Ohio City Burrito offers many options for customizing The Brother's Burrito. The Burrito that can compete with national chains.
With chicken, carnitas, shrimp, vegetarian, barbecue, chorizo, and cod, as well as four types of rice, beans, and salsas, including spicy habanero (a chili), you will find something to suit every appetite. The saucy chicken and evenly distributed burrito filling are several of the highlights cited by reviewers.
Location: 1844 W 25th St, Cleveland, OH 44113, United States
Website: ohiocityburrito.com
Phone: +1 216-664-0908
Store Hours: Mon-Sat 10:30am-10pm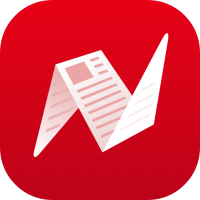 3. Lalo, Cincinnati, Ohio
Among the success stories of what business partners Trang Vo and Ed Reyes call the Chino-Latino mashup is Lalo's drunken brisket burrito. Roy Choi set the bar high for fusion food when he was nominated for Food and Wine's Best New Chef award in 2010-the first food truck chef ever to win the award. Lalo follows him in that respect.
It is worthwhile to order curry chicken empanadas and "Mexican-style" pad thai with carnitas. Due to its braised state in white wine, the drunken brisket burrito is rolled with beans and rice, smothered in brisket jus, and topped with queso fresco before being served.
Location: 26 W Court St, Cincinnati, OH 45202, United States
Website: lalocincinnati.com
Phone: +1 513-381-5256
Store Hours: Mon-Thu 11am-3pm/5pm-9pm, Fri 11am-3pm/5pm-10pm, Sat 12pm-10pm
4. Big Mamma's Burritos, Columbus, Ohio
There is a burrito shop in Columbus, Ohio, called Big Mamma's Burritos, which serves a burrito, so large its proprietors claim it's a twist on the traditional burrito.
Chilli Mamma, a soft flour tortilla filled with rice, hot sauce, sour cream, cheddar cheese, lettuce, tomatoes, and Skyline chili, is a popular menu item. Despite this, the Chipotle Ranch Mamma remains the most popular burrito.
You'll find chicken, rice, lettuce, tomatoes, onions, cheese, and a chipotle ranch sauce. You will not go hungry, whatever you choose.
Location: 1359 Grandview Ave, Columbus, OH 43212, United States
Website: https://www.bigmammasburritos.com/
Phone: +1 614-824-2528
Store Hours: Fri-Wed 11:30am-12:30am
5. Agave Burritory, Oberlin, Ohio
With a laid-back hipster vibe and delicious Mexican-American fusion cuisine, Agave has been serving delicious food since 2003. At their weekly open mic nights, you can enjoy a burrito made to your liking while listening to slam poetry.
Location: 19 W College St, Oberlin, OH 44074, United States
Website: agaveburritory.com
Phone: +1 440-775-7486
Store Hours: Wed-Thu 3pm-9pm, Fri-Sat 11:30am-9pm, Sun 11:30am-8pm
When you find authentic Mexican food, it will stay in your memory forever. It doesn't have to be Mexico, California, or Texas to taste that authentic food. In Ohio, you'll be able to find an abundance of amazing Mexican food, from stuffed burritos to savory fajitas.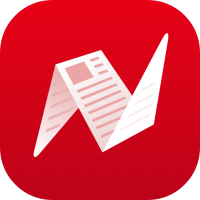 This is original content from NewsBreak's Creator Program. Join today to publish and share your own content.