Orlando's nickname "the City Beautiful," says everything about its beauty.
Orlando is the largest inland city in the United States. The city is a financial hub in the country and one of the major tourist destinations as well.
This beautiful city has been a great location for thousands of movies and a few are mentioned below;
The Florida Project (2017)
A drama, written by Sean Baker, Chris Bergoch, and directed by Sean Baker. This awesome film has been nominated for Oscars and has won sixty-six awards including the award for The Award Best Movie several times.
Moonee, a six-year-old girl who lives with her mother Halley in a budget motel in Orlando, Florida. Her mother is not a great character as she doesn't respect anyone and curses a lot. The little girl also being the same as her mother as she doesn't think twice to give the finger to anyone. Bobby, the manager of the motel that they are staying in has let them stay out of the motel policy due to his kindness as he knows they have nowhere else to go and he has given chance to stay to many families like Moonee and Halley as well. The children who belong to those families are friends of Moonee but they are raised way better than her. Due to her mother's behavior, Moonee becomes more and more disrespectful and she stops listening to her mother. Halley decides to change her behavior towards her daughter. Do you think Moonee will be a better child later?
Filming locations
Mr. Quick Restaurant, 5615 W Colonial Dr, Orlando, Florida, USA
Walt Disney World Resort, Orlando, Florida, USA
Kissimmee, Florida, USA
Sisters (III) (2015)
A comedy written by Paula Pell and directed by Jason Moore.
Kate Ellis and Maura Ellis are two sisters with totally different personalities from each other.
Maura is a kind-hearted nurse who doesn't hesitate to help anyone in need and she is been divorced recently while Maura is completely opposite to her as she is a clumsy and irresponsible woman. Her own daughter. Haley refuses to tell her where she is staying due to her irresponsible behavior. Kate lives with a friend as she was kicked out of her apartment due to rent issues. The sisters' parents call Maura and inform her that their childhood home is all set to be sold. Maura decides to throw a party for their friends and cherish the moments they have made in that house and Maura convinces Kate to join her. Kate meets her sister at the airport in Orlando. After reaching the house, they get so angry as they see their parents have packed everything and ready to leave. They have only one weekend left to have the party as well. Finally, they decide the guests and invite them hoping to enjoy the weekend to the fullest but there is one problem. What do you think the problem is?
Filming locations
International Drive, Orlando, Florida, USA
Orlando International Airport, Orlando, Florida, USA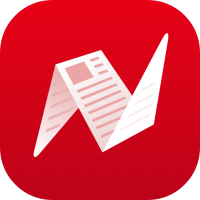 2 Fast 2 Furious (2003)
An action thriller, written by Gary Scott Thompson, Michael Brandt, Derek Haas and directed by John Singleton.
Brian O'Conner, an EX LAPD cop who is planning on a huge project along with his friend Roman Pearce to undercover an American Customs Service Agent named Monica Fuentes in order to capture a king in drug dealing named Carter Verone.
Do you think the team will capture the drug king?
Filming location
Universal Studios Florida, Orlando, Florida, USA
Van Helsing (2004), Minority Project (2002), Monster (2003), The Waterboy (1998) are some more of the other movies that have been filmed in this beautiful city. Do share with us if you know more...
Sources
https://en.wikipedia.org/wiki/Orlando,_Florida
https://www.imdb.com/title/tt5649144/?ref_=ttloc_loc_tt
https://www.imdb.com/title/tt1850457/?ref_=ttloc_loc_tt
https://www.imdb.com/title/tt0322259/?ref_=ttloc_loc_tt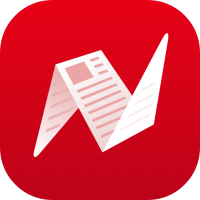 This is original content from NewsBreak's Creator Program. Join today to publish and share your own content.