averie woodard / Unsplash
Tempa is a beautiful city filled with breathtaking sceneries.
This is one of the major cities located on the Gulf Coast of Florida. The city is home to a population of 399,700 making it the third most populous city in the state of Florida. The city's economy is mainly based on Finance, retail, shipping, and tourism.
Tampa has provided great locations for hundreds of movies and a few out of the list are mentioned below;
Fear of Rain (2021)
A newly released psychological thriller written and directed by Castille Landon.
Rain Burroughs, a young girl who suffers from early-onset schizophrenia where she hears strange stuff as auditory hallucinations and she sees abnormal things as in visual hallucinations. Her situation has become a burden for their parents as well. Even with this psychological condition, she attends school regularly, and there she meets a new and shy student named Caleb who also understands her and believes in her when she speaks about her terrifying dreams which include one of her teachers. Caleb supports her and with his support Rain starts to be normalized. But strangely she sees one of her dreams is coming true as she starts seeing a child whom she saw being kidnapped in one of her dreams. Caleb and Rain start to investigate about the incident. She is confused as she is unable to realize what is really happening and what is only happening in her dreams. Do you think Rain would heal from her condition?
Filming locations
Form of Wanderer Sculpture on the Hillsborough Riverfront in Tampa, Florida, USA
Tampa, Florida, USA
No Postage Necessary (2017)
A romantic comedy-drama, written by Jeremy Culver, Morgan Culver, and directed by Jeremy Culver.
Sam, a young man who works as a computer hacker and also has great expectations of a happy life but who makes wrong life choices all the time. His probation officer, Harry always checks on him as well. Sam starts stealing mail from people's houses in order to meet deadlines along with his friend named Stanley who also works as a hacker. As they continue stealing mails, one day the two friends come across a letter written by an alone wife to her dead husband and that letter became the wake-up call for Sam and he desperately wants to be loved in such a way as written in the letter. On further investigations, they find out a beautiful woman named Josie is the one who is sending out these letters. Sam starts stealing more letters and thinking of a way to get close to her as well. Eventually, Sam gets close with Josie but Sam's irresponsible past starts haunting him. Do you think Sam will reveal everything about his past to Josie?
Filming location
Tampa, Florida, USA
Woman in Motion (2019)
A documentary written by Benjamin Crump, Tim Franta, John McCall, and directed by Todd Thompson. This is also known as Woman in Motion: Nichelle Nichols, Star Trek, and the Remaking of NASA.
This is the story of how NASA got scientists for their space shuttle program. In 1977 NASA was struggling to recruit scientists and the crew for their Space Shuttle and then the Star Trek's Lt. Uhura, Nichelle Nichols stepped up "asking where are my people?" And he starts a four-month project to recruit 8000 most talented people including astronauts. And this project became the first to make Balck, Asian, and Latino men and women fly in space. If you are interested in space journeys, this is a must-watch for you.
Filming locations
Orlando, Florida, USA
Tampa, Florida, USA
Sources
https://en.wikipedia.org/wiki/Tampa,_Florida
https://www.imdb.com/title/tt4512946/?ref_=adv_li_tt
https://www.imdb.com/title/tt5988216/?ref_=adv_li_tt
https://www.imdb.com/title/tt10037014/?ref_=adv_li_tt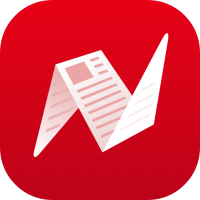 This is original content from NewsBreak's Creator Program. Join today to publish and share your own content.