Jacksonville is the most populous city in the state of Florida and the thirteenth most populous city in the US with a population of 929,647.
Due to its greatness, thousands of movies have been filmed in this city. Some of them are mentioned below;
The Ramen Girl (2008)
A romantic comedy-drama, written by Becca Tappol and directed by Robert Allen Ackerman.
Abby, a young and pretty girl and she is also a little bit spoiled. As her boyfriend lives in Tokyo she decides to fly there to see him as she cannot continue the relationship as a long-distance relationship. But unfortunately, just a few days after she reached Tokyo, her boyfriend leaves for Osaka as he is not interested in their relationship anymore. However, Abby decides to stay in Tokyo as she still thinks her boyfriend would change his mind and come back to her. Despite being a strong girl, she is helpless in Tokyo city, and also she is bored with her job. As she sees a ramen shop in the neighborhood every day and she likes the soup very much in that shop, she decides to become a ramen chef under the guidance of the shop owners, the master chef Maezumi and his wife Reiko. But the owners are not so interested in teaching Abby how to cook ramen and they give her the cleaning works of the shop. But Abby doesn't quit as she is determined to be a rame chef. Do you think she will ever be a ramen chef?
Filming locations
Jacksonville, Florida, USA
Yokohoma, Kanagawa, Japan
Like Dandelion Dust (2009)
A drama based on Karen Kingsbury's novel directed by Jon Gunn. Stephen J. Rivele and Michael Lachance have written the screenplay for the movie. This has also won twenty awards including several awards for the best movie.
Rip and Wendy Porter, a married couple who are having family issues like alcoholism and physical abuse, and rage. Rip gets sentenced to a seven-year prison stay due to those issues. Wendy gives birth to their child while Rip is in jail and as she decides that she can't raise their kid, Joey she gives her son away for adoption and that's how Jack and Molly Campbell become Joey's parents.
Seven years later, Rip gets released and he has become a better person who has taken anger management lessons while in the prison. As he wants his son back he requests Campbells to give him Joey and they agree to meet Joey with his father. Unfortunately, Rip lost his control again and start assaulting his wife as well as his son. Joey's biological mother takes a drastic decision in order to secure her son's future. What do you think is her decision?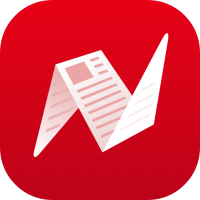 Lonely Hearts (2006)
A biography written and directed by Todd Robinson.
Ray Fernandez a good-looking guy who makes girls fall in love with him and then use them for their money. He meets a woman named Martha Beck whose personality exactly matches Ray's and they both feel that they are perfect for each other but even after the relationship has begun, Ray doesn't stop seducing other women and that makes Martha jealous and leads to a series of murders that take place out of pure jealousy.
Filming location
Jacksonville, Florida, USA
The Waterboy (1998), Basic (2003), Tigerland (2000), Recount (2008) are some more of the other movies that were filmed in Jacksonville. If you know more please share with us...
Sources
https://en.wikipedia.org/wiki/Jacksonville,_Florida
https://www.imdb.com/title/tt0981042/awards/?ref_=tt_awd
https://www.imdb.com/title/tt0806165/?ref_=adv_li_tt
https://www.imdb.com/title/tt0441774/?ref_=adv_li_tt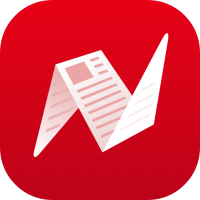 This is original content from NewsBreak's Creator Program. Join today to publish and share your own content.