However perfect and invincible this concoction may seem, bad burritos do exist. Fortunately for you, this list only includes Kentucky's best. There is no shortage of burritos in the land of the free, from dignified bodegas to taverns with flashier décor. In addition to online and print sources, we consulted nationally and locally trusted sources. The burritos from these 5 spots were chosen as the clear winner after assessing the quality of the tortilla wrapping and, of course, the flavor of the burritos.
1. Tortillería Y Taquería Ramírez, Lexington, Kentucky
The truth is, while you're in Lexington, you shouldn't forget about trying Tortillera Y Taqueria Ram*rez while you're around. The asada and carnitas meat are prepared with a great deal of attention. As the restaurant's name indicates, it's a functioning tortillería that's become the heart of the city's Mexican community, self-described as Mexington.
Location: 1429 Alexandria Dr, Lexington, KY 40504, United States
Website: https://www.facebook.com/
Phone: +1 859-455-9237
Store Hours: Mon-Sat 10am-9pm, Sun 10am-4pm
2. New Wave Burritos, Louisville, Kentucky
It was initially a late-night delivery service but has become one of Kentucky's top restaurants for burritos. Garbage Burrito is made with taco-seasoned ground beef, refried beans, Fritos, queso, sour cream, rice, pickled jalapenos, Monterey jack cheese, and green onions, is particularly popular.
Location: 3311 Preston Hwy, Louisville, KY 40213, United States
Website: newwaveburritos.com
Phone: +1 502-963-2727
Store Hours: Mon-Thu 4pm-10pm, Fri-Sat 4pm-11pm
3. Con Huevos Restaurant, Louisville, Kentucky
In their brunch menu, Con Huevos offers two types of burritos: "Mommy's Burrito" is a classic breakfast burrito with eggs, beans, peppers, and cheese, and a "Drunken Burrito" that includes red rice, roasted chicken or pork, chipotle cream, pico de gallo, black beans, and Oaxaca cheese (white Mexican cheese). After that, it's plated with either red or green salsa. It is consistently praised for its juicy pork, which customers cite as a particular highlight.
Location: 2339 Frankfort Ave, Louisville, KY 40206, United States
Website: conhuevos.com
Phone: +1 502-384-3027
Store Hours: Mon-Fri 8am-1:30pm, Sat-Sun 8am-2pm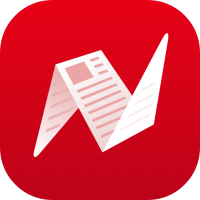 4. El Caminante Mexican Restaurant, Maysville, Kentucky
This Hispanic traditional fare restaurant is the perfect place to eat authentic Mexican cuisine. Prices are under $10, the food is plentiful, and the service is fast and friendly. Jumbo Margaritas are a true treat if you drink and like the taste of Tequila. They come in a variety of flavors. The bartenders quite generously serve tequila, so have a designated driver on hand if you intend to consume a few. I recommend the bean and cheese enchiladas with rice and beans and any of the Burritos with queso. The food, the flavors, and the service at El Caminante will not disappoint. It is considered one of the best Mexican restaurants within 100 miles, according to some residents.
Location: 735 U.S. 68 Business, Maysville, KY 41056, United States
Website: maysvillemexican.com
Phone: +1 606-407-6031
Store Hours: Mon-Thu 11am-10pm, Fri-Sat 11am-10:30pm, Sun 11am-9pm
5. The Burrito Shack, Murray, Kentucky
You'll often find a line outside the Burrito Shack, a popular local eatery in Murray. Served up by the restaurant for more than a decade, they offer delicious burritos and other items from the menu.
Having a burrito, chips, and salsa while enjoying a tropical theme at the Burrito Shack is a great experience. This family-owned restaurant saw a need for such a restaurant in the Murray area, and the locals, college students, and tourists are happy to see that it is now available. It's the burritos that are the star of this menu, and you can choose from a variety of flavors in a regular or massive size.
Besides burritos, other menu items include quesadillas, tacos, bowls, etc. Eat it with a side of chips, salsa, and guacamole, your dinner will be an instant hit. Fresh ingredients are used in the dishes, which are full of flavor. Take on the restaurant's challenge of eating four burritos in one sitting if you arrive hungrily.
Location: 214 N 15th St, Murray, KY 42071, United States
Website: https://www.theburritoshacker.com/
Phone: +1 270-761-4444
Store Hours: Mon-Sat 11am-8pm
In most Kentucky towns, the easiest thing to find in a Mexican restaurant, but finding mind-blowing Mexican food is a little trickier. The food prepared in an authentic Spanish way is enjoyable to everyone. Keeping tradition alive and maintaining the perfect taste in your product requires a special touch. It makes you crave food that melts in your mouth and becomes more addictive than anything else.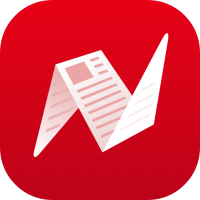 This is original content from NewsBreak's Creator Program. Join today to publish and share your own content.