Creative Headline/Unsplash
In recent months, Americans have missed their favorite food the most, and most are looking forward to dining out again once the situation improves. According to an online meal delivery platform, Doordash, Mexican food is what American consumers miss the most.
Let's say we still need more proof that Americans love Mexican food. A Chef's Pencil analysis of Google searches for various cuisines shows Mexican to be the second most popular "ethnic" cuisine in the United States after Chinese. Additionally, it is the top choice in 27 states.
Kansas has an affinity for savoring food, whether burrito, burger or anything else. We've rounded up the top 5 burrito spots in Kansas.
1. Red Kitchen Tamales, Lenexa, Kansas
A truly good burrito stands out because the tortilla could be eaten on its own with a pinch of salt and perhaps a dab of butter. At Red Kitchen Tamales, you can find great burritos and quesadillas, too, even if the name tries to suggest otherwise. Currently, tamales are served only a couple of times a week. Since this is a stall inside the public market, the food rotations more frequently than a typical brick-and-mortar restaurant, so we recommend the bacon breakfast burrito and chicken tinga.
Location: 8750 Penrose Ln, Lenexa, KS 66219, United States
Website: https://www.facebook.com/
Phone: +1 913-717-5005
Store Hours: Tue-Fri 7am-1pm, Sat 7am-12pm, Sun 8am-12pm
2. El Gordo Mexican, Wichita, Kansas
El Gordo Mexican is known for serving the best breakfast burrito in Kansas, despite being an unlikely-looking but well-rated fast food restaurant. You can choose among steak, bacon, chorizo, ham, egg, and cheese to go with the massive dish, as well as side salsas and sauces. Hot sauce is a great addition.
Location: 11333 E Central Ave, Wichita, KS 67206, United States
Website: https://www.facebook.com/
Phone: +1 316-613-3868
Store Hours: Mon-Sat 7am-10pm, Sun 7am-9pm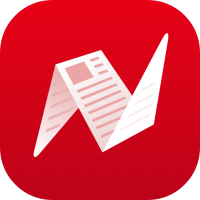 3. Doo-Dah Diner, Wichita, Kansas
In New Mexico, eggs are often combined with chorizo, potatoes, and grated cheese to make a breakfast burrito filled with scrambled eggs. Bacon, carne asada, hash browns, fries, salsas, mashed avocado, pickled jalapenos, pico de gallo - they can all be included in any combination.
According to its website, the smothered breakfast burrito features scrambled eggs, Doo-Dah chorizo, diced potatoes, and cheddar cheese, then is topped with green chili sauce and melted cheese.
Location: 206 E Kellogg St, Wichita, KS 67202, United States
Website: doodahdiner.com
Phone: +1 316-265-7011
Store Hours: Wed-Fri 7am-2pm, Sat-Sun 8am-2pm
4. Tortilla Jack's Mexican Restaurant, Topeka, Kansas
Located in Topeka's Campus Shopping Center, Tortilla Jack's Mexican Restaurant serves Mexican food. There are tacos, burritos, and other Mexican eats available at this counter-service Mexican spot. Tacos, enchiladas, burritos, and fajitas are the main offerings at Tortilla Jack's Mexican Restaurant. During the day, they prepare meals using fresh produce and meat. The Tortilla Jack's Mexican Restaurant in Topeka is the perfect place to have a refreshing dinner. At Sancho's, you can get three tacos at $2.29 or their Sancho or burritos for $1.99 all day. The Mexican dishes at Tortilla Jack's will satisfy your cravings.
Location: 1618 SW Washburn Ave, Topeka, KS 66604, United States
Website: https://www.facebook.com/
Phone: +1 785-232-4091
Store Hours: Mon-Sat 11am-9pm, Sun 11am-6pm
5. Tacos El Sol, Topeka, Kansas
You'll find tacos, burritos, and other Mexican foods at Tacos El Sol in compact, relaxed surroundings. This company has been in business for more than two decades in East Topeka. If you're looking for an amazing place for breakfast, lunch, dinner, or even dessert, Tacos El Sol is the best. There are three components to Tacos El Sol's famous tortas: mayo, lettuce, and tomatoes. Burritos at this restaurant are served with beans, onions, cilantro, and salsa. Try their barbecue taco, carnitas taco, and barbecue taco for dinner.
Location: 2124 SE 6th Ave, Topeka, KS 66607, United States
Website: tacoselsoltopeka.com
Phone: +1 785-232-2556
Store Hours: Mon-Thu 9am-7pm, Fri-Sat 9am-8pm, Sun 9am-5pm
Among Kansas' most important cultural and gastronomic attributes are its Hispanic population. Positively and profoundly, the Mexican population has impacted local life. For a good Mexican restaurant, you do not need to look far in Kansas.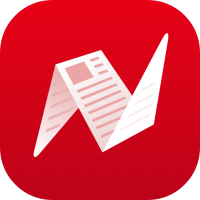 This is original content from NewsBreak's Creator Program. Join today to publish and share your own content.