Burritos are thought to have originated with the invention of flour tortillas in the 16th century when Spanish conquistadors attempted to convert the corn-based Indigenous cuisine to one based on wheat. Although most of Mexico's climate made wheat cultivation inefficient, it flourished in former Spanish colonies in the north.
The burrito is a portion of food in northern Mexico, and whether it originates from the states of Sonora or Chihuahua is a question of opinion. Both states of Mexico offer burritos with a single stew as a filling, with a schmear of refried beans as an optional topping. In each case, however, there is a common denominator: the flour tortilla.
1. Maize Mexican Grill, Champaign, Illinois
It's been open since 2011 and now has two locations where students and locals can eat almost non-stop since 11:00 a.m. Until well after sunset. You'll also find interesting menu items, including a zucchini blossom quesadilla. If you're going for a burrito, however, go with the Asada. You will receive a steak that has been diced and is perfectly grilled, as well as beans, lettuce, tomato, cheese, and sour cream.
Location: 60 E Green St, Champaign, IL 61820, United States
Website: https://www.maizemexicangrill.com/
Phone: +1 217-355-6400
Store Hours: Mon-Sat 11am-9pm
2. Gorditas La Tia Susy, Chicago
Featuring housemade corn and flour tortillas, eating here might be as good as eating at your aunt's house or someone else's aunt's, for those of us without an aunt with food this good. Burritos Durango-style are the specialty here: longer, thinner burritos folded over rather than tied at the ends. Moreover, they're not nearly as stuffed as the typical burrito, but that shouldn't keep you away. Tortillas are excellent here and deserve a great deal of attention, thanks to their incredibly fresh texture.
Location: 3500 S Western Ave, Chicago, IL 60608, United States
Website: m.facebook.com
Phone: +1 872-281-5099
Store Hours: Mon-Tue 10am-6pm, Thu-Fri 10am-8pm, Sat 9am-6pm, Sun 9am-5pm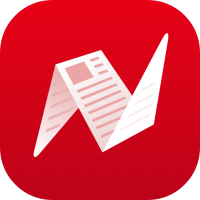 3. Flo, Chicago, Illinois
With its brunch menu, Flo treats city folks to a well-prepared, Southwestern-inspired weekend menu featuring its original brunch burrito (vegetarian) and smothered ranchero burrito (chorizo bacon; smothered in red or green chili) with fixings like scrambled eggs, roasted poblano, pickled jalapenos, pico de gallo, black beans, cheddar cheese, guacamole, and sour cream folded into spinach tortillas. As one Yelp reviewer wrote, "They serve one of the best breakfast burritos in town."
Location: 1434 W Chicago Ave, Chicago, IL 60642, United States
Website: flochicago.com
Phone: +1 312-243-0477
Store Hours: Tue-Thu 12pm-9pm, Fri 11am-10pm, Sat 9am-10pm, Sun 9am-3pm
4. Irazu Costa Rican Restaurant & Catering, Chicago, Illinois
The cash-only Costa Rican eatery Irazu, in Chicago's Bucktown neighborhood, has been serving homestyle fare to the hungry masses since 1990. The chorizo burrito is Costa Rica's most popular dish, but you can also get tacos, empanadas, and sandwiches as well as traditional Costa Rican dishes. Fresh, spicy, custom-made sausages are sautéed and rolled up with beans, cheese, lettuce, and tomatoes. Other hot peppers can be added to spice it up even more. Make sure you order some traditional Costa Rican salsa Lizano to go along with it.
Location: 1865 N Milwaukee Ave, Chicago, IL 60647, United States
Website: irazuchicago.com
Phone: +1 773-252-5687
Store Hours: Wed-Sat 11:30am-9pm
5. La Pasadita, Chicago, Illinois
The bright yellow exterior of La Pasadita in Chicago makes it stand out, a taqueria with more than 40 years in business. It serves more than 3,500 tacos every day, so we assume the burrito count is as high as well. It also serves Lengua (beef tongue), Chile Relleno, and barbecue. In addition to cheese, sour cream, lettuce, tomato, guacamole, onions, cilantro, rice, and beans, the "super" burrito packs many toppings.
Location: 1140 N Ashland Ave, Chicago, IL 60622, United States
Website: http://www.pasadita.com/
Phone: +1 773-278-2130
Store Hours: Mon-Thu 10am-11pm, Fri-Sat 10am-12am
Certain meals will never get old - and burritos are one of them. There are a million ways to customize your wrap, from spicy bean and cheese to salsa-topped steak.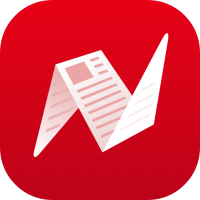 This is original content from NewsBreak's Creator Program. Join today to publish and share your own content.