The best thing in life is sometimes to have a great, sugary cupcake. The following are five places throughout the state that offer tasty cupcakes in many flavors and varieties. Lists like these are in no particular order, but you are warned, they'll leave you hungry.
1. Sugar Cupcakery & Bakery, East Haven, Connecticut
Sugar Bakery has been in business for more than ten years and has become one of the best bakeries in Connecticut. With their collective baking knowledge and passion for dessert, the mother-daughter team at Sugar has developed cupcakes like their signature cannoli - vanilla cupcakes with chocolate chip cannoli cream filling, vanilla buttercream, and mini morsels. Some of the other flavors include wedding cake, apple pie, and trick or treat!
Its success lies in embracing its coastal Northeast roots and churning out a wide variety of cupcakes.
Location: 424 Main St, East Haven, CT 06512, United States
Website: thesugarbakery.com
Phone: +1 203-469-0815
Store Hours: Mon-Wed 10am-3pm, Thu-Fro 10am-5pm, Sat 10am-3pm
2. J Cakes, North Branford, Connecticut
Considering that cupcakes tend to be topped with a lot of sugary icing, it's refreshing to see a cupcake stand out with just a simple swirl of icing. But J Cakes have more to offer than expert icing. They have an ooey-gooey mousse flavoring that delights guests every time. We suggest you try the cannoli cupcake: vanilla cake layered with cannoli cream, atop French vanilla buttercream, and topped with cannoli shell pieces.
Location: 5 Foxon Rd, North Branford, CT 06471, United States
Website: jcakes.com
Phone: +1 203-488-2800
Store Hours: Mon-Fri 11am-5pm, Sat 9am-12pm
3. Hardcore Sweet Cupcakes, Watertown, Connecticut
Hardcore Sweet Cupcakes combines a passion for sweets with rockabilly style to create one spectacular cupcake. Cupcakery featuring creative and intriguing names and creative concoctions combines musical and artistic influences. Chicken 'n' waffles, made with a buttermilk waffle white cake laced with cream cheese frosting and topped with crispy fried chicken and waffle pieces, has been one of our favorites.
Location: 76 Westbury Park Rd, Watertown, CT 06795, United States
Website: https://www.hardcoresweetbakery.com/
Phone: +1 860-417-6660
Store Hours: Mon-Tue 10am-4pm, Wed-Fri 10am-6pm, Sat 9am-4pm, Sun 9am-12pm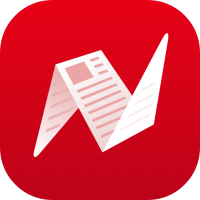 4. Nora Cupcake Company, Middletown, Connecticut
Whether you are looking to grab a custom cupcake or a delicious cupcake regularly, Nora Cupcake Company has a full menu filled with cupcake flavors that will amaze you. The cocktail-inspired line of cupcakes draws on flavors found behind the bar, but there are also a number of cake options for the whole family! Their savory cupcakes may tickle your taste buds. In addition to vegan and gluten-free cupcakes, the store also offers coffee.
Founded by Carrie Carella, she offers more than 300 flavors in three locations and a food truck. In addition to cupcakes, they also sell specialty cookies, which they have aptly branded "gangsta cookies." They are filled and then coated with chocolate, then topped with even more goodies. They are unique!
Location: 700 Main St, Middletown, CT 06457, United States
Website: https://www.noracupcake.com/
Phone: +1 860-788-3150
Store Hours: Mon-Fri 12pm-6pm, Sat-Sun 12pm-4pm
5. The Cake Lady, New London, Connecticut
There is another place in southeastern Connecticut where you can find delicious cupcakes made from scratch. A stop at the Cake Lady will get you one of their varying flavors of cupcakes. Many cupcakes are available, including carrot cinnamon, red velvet, Funfetti, chocolate Oreo, mint chip, and mocha chocolate chip. Specially made cakes and cupcakes can also be ordered for your big event.
Location: 256A S Frontage Rd, New London, CT 06320, United States
Website: https://thecakeladycafe.com/
Phone: +1 860-437-8666
Store Hours: Tue-Fri 10am-6pm, Sat 10am-2pm
With whimsical, custom-made cupcakes created by one of these top bakeries, you'll be sure you're getting a true show-stopper. In addition to looking stunning, these cakes are made with delicious flavors, including vanilla and chocolate, lavender, pineapple, anisette, and more. We are certain there will be nothing left of these delicious cakes after you bite into them!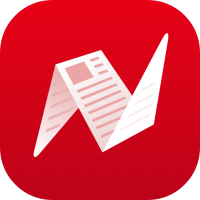 This is original content from NewsBreak's Creator Program. Join today to publish and share your own content.