Making tiny cakes is explained in the 1796 cookbook American Cookery by Amelia Simmons. Despite this, the word 'cupcake' did not exist until 1828, when celebrated author and recipe expert Eliza Leslie wrote her cookbook 'Recipes,' containing the first cupcake recipe.
Even though Leslie can be credited with the first cupcake recipe, no single person is responsible for its invention. In many cases, the cake was called a cupcake because of its size, just as we call a pound cake a cake.
In Delaware, bakeries offer a variety of fresh-from-the-oven choices. Each bakery is unique. Their flair is evident in all of them. Discover Delaware's best cupcakes with an in-depth look at the artsy, savory, and gluten-free offerings available at its bakeries.
1. Sweet Somethings Desserts, Wilmington, Delaware
The desserts at Sweet Somethings are all adorned with a shiny wax paper protective layer and a presentation that is sure to impress. It has been servicing its patrons for more than a decade. While Sweet Somethings is known for pies, tarts, and other pastries, its cupcakes continue to catch customers' attention. Sweet options on the menu include a chocolate cupcake with Oreo cookie mousse to a lightly toasted coconut option.
This bakery, which has been open since 1997, has been serving up custom cakes and cupcakes to loyal customers for the past two decades. You can't dismiss the importance of Italian flavors in the northeast and mid-Atlantic cupcakes. A chocolate cupcake is filled with chocolate hazelnut mousse and Nutella at this Wilmington sweet spot, then topped with Nutella buttercream and chopped hazelnuts.
Yelp reviewers recently voted this bakery the best in the state for its nostalgic treats.
Location: 1006 N Union St, Wilmington, DE 19805, United States
Website: sweetsomethingsdesserts.com
Phone: +1 302-655-7211
Store Hours: Mon-Fri 12pm-6pm, Sat 10am-2pm
2. Desserts by Dana, Newark, Delaware
Desserts By Dana has been making custom wedding cakes, sugar sculptures, and sugar sculptures for weddings since 2003. In addition, mini samplers, pies, cookies, and cupcakes are available. A big winner of "The Next Great Baker," Dana Herbert operates Desserts by Dana in Newark's Red Mill Square shopping center. The confections of Dana Herbert have been featured on the Learning Channel, Food Network, CBS, and Fox, among others, and he would be delighted to offer you one of his cakes for a special event.
There is also a chocolate cannoli buttercream cake, a chocolate cherry cake, creamsicle and mudslide cakes, and key lime tarts.
Location: 1212 Capitol Trail, Newark, DE 19711, United States
Website: https://www.facebook.com/
Phone: +1 302-406-7272
Store Hours: Tue-Fri 11am-5pm, Sat 10am-5pm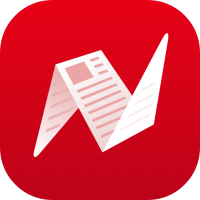 3. Cakes by Kim, Wilmington, Delaware
This independent bakery offers birthday cakes, coffee cakes, cheesecakes, cupcakes and pastries, classic pies, and more, so it's perfect if you're looking for custom orders and special occasion cakes. Cakes by Kim was established in 1996 by Johnson & Wales grad Kim Lorii. She makes every cake and sweet in Wilmington, Delaware, in her state-of-the-art facility. Fresh and delicious, her cakes are to die for.
Location: 15 Germay Dr # 200, Wilmington, DE 19804, United States
Website: cakesbykim.com
Phone: +1 302-252-9995
Store Hours: Mon-Fri 8am-3pm, Sat 8am-2pm
4. Frankfurt Bakery & Deli, Dover, Delaware
It's incredible to see a bakery that has a delicious deli. Get fresh, and on-premise made rolls, cheeses, lunch meat cupcakes, and Italian cream cakes at this award-winning delicatessen. An owner whose aspirations include volunteer work with Special Olympics Delaware is a Kent County native. She is as committed to the community that she serves her food to as the food itself.
Location: 1819 S Dupont Hwy, Dover, DE 19901, United States
Website: toasttab.com
Phone: +1 302-744-8598
Store Hours: Tue-Sat 7am-4pm
5. Bread & Buttercream Bakery, Wilmington, Delaware
Founded in October, this small bakery bakes and serves savory tomato pies, crusty breads, and sweet confections like lemon ricotta cookies. Every day, you will find new offerings. There are usually Italian and sourdough loaves, baguettes, bagels, dinner rolls, and croissants in the case and counter.
In addition to cakes and cookies, they have cupcakes and cookies for special occasions. Spaghetti with olives and parmesan cheese are among the savory options.
Location: 1709 Marsh Rd unit b, Wilmington, DE 19810, United States
Website: https://www.facebook.com/
Phone: +1 302-884-7601
Store Hours: Tue-Sat 10:30am-5pm, Sun 10:30am-3pm
Although the cupcake history is not as clear as that of most of the desserts we bake and buy today, one thing is certain: we got a way to reduce mess and increase joy by miniaturizing the cake's love.
The state of Delaware has something for everyone: muffins, donuts, tres leches cake, muffins, croissants, blueberry muffins, even donuts with Peach Pie.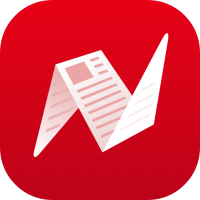 This is original content from NewsBreak's Creator Program. Join today to publish and share your own content.