What is the origin of those palm-sized treats that you love with frosting and loads of sugar? The idea of creating a portable cake is a great way to boost the popularity of snack desserts.
Today, cupcakes are available in many different flavors and styles. There is something for everyone to love in this dessert, from buttercream-frosted bouquets to fondant-styled themed cupcakes. Whether it's a bridal shower, baby shower, a holiday, or any other occasion, a cupcake goes with it.
With modern technology, jams, chocolates, and creams can now be infused into the cake crumbs without compromising their shape and quality. The skills and creativity of bakers are needed to produce cupcakes that are edible wonders.
There are many things to see and do in Florida regarding dining and food, but many people are unaware that the state is home to many great bakeries, such as those specializing in cupcakes. We share our favorite places to visit when we have a sweet tooth that only a cupcake can satisfy.
1. Misha's Cupcakes, Coral Gables, Florida
The mission of Misha's Cupcakes has always been to serve everyone in the family. This delicious cupcakery was started by a mother who wanted to spend some time with her newborn daughter. Later, the business became successful, and now it's one of the best cupcake shops in Florida. The current flavors are available on the website, the flavors usually change according to the season. Pumpkin dulce de leche, ginger snap, and chocolate obsession are some of their fall flavors.
Location: 227 Aragon Ave, Coral Gables, FL 33134, United States
Website: https://www.mishascupcakes.com/
Phone: +1 786-200-6153 ext. 1
Store Hours: Mon-Sat 10am-8pm
2. Cupcakes-A-Go-Go, Sarasota, Florida
There are wonderful cupcakes for a very reasonable price at this quaint shop on Siesta Drive. There are a lot of cupcakes, and they are the least expensive. We tried their cupcakes. There was a perfect density to them, with a smooth, moist surface. There was a chocolatey milk flavor to the frosting. As well as being less sweet, we preferred it. Even though the cupcakes aren't adorned to the extreme, the simplistic vibe offers a welcome change from most other cupcake shops.
Location: 2079 Siesta Dr, Sarasota, FL 34239, United States
Website: cupcakesago-go.com
Phone: +1 941-952-1114
Store Hours: Mon-Fri 9am-5pm, Sat 10am-4pm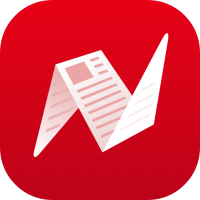 3. Cakes by Ron, Sarasota, Florida
Among the cupcakes we tried, Cakes by Ron has the most gourmet flair. I have to say, your taste buds will not be disappointed with their dense yet fluffy cupcakes and their scrumptious frosting. On one of their cupcakes, you can see a nice dollop of caramel frosting. It's heaven. It's thick, gooey, and fudge-textured, and tastes like warm, buttery caramel.
In addition, the triple chocolate with a dark chocolate shell is also delectable. Featuring a smooth, silky frosting, this cake is the ultimate chocolate lover's delight. We will be returning to Cakes by Ron, which is more sophisticated than any other bakery.
Location: 3520 Fruitville Rd, Sarasota, FL 34237, United States
Website: https://www.cakesbyron.com/
Phone: +1 941-365-2991
Store Hours: Mon-Fri 9am-4pm, Sat 9am-3pm
4. Erin McKenna's Bakery, Orlando, Florida
Wouldn't it be great to eat a healthy cupcake? This bakery caters to people who have allergies or health problems. The dish is strictly vegetarian and gluten-free. Using natural sweeteners sparingly, ingredients are selected responsibly. There are vanilla cupcakes with lemon frosting, carrot cupcakes with vanilla frosting, and brownie cupcakes with mint frosting.
Location: 1642 E Buena Vista Dr B, Orlando, FL 32830, United States
Website: http://www.erinmckennasbakery.com/
Phone: +1 855-462-2292
Store Hours: Sun-Thu 10am-10pm, Fri-Sat 10am-11pm
5. Delightful Treats, Winter Park, Florida
Delightful Treats can customize its desserts to suit any occasion. The bakery also makes cupcakes, cake pops, pastries, and wedding cakes, and birthday cakes. Snickerdoodles, pink lemonade, and chocolate cupcakes stand out, as do chocolate peanut butter, salted caramel, and Kahlua cupcakes.
Location: 957 W Fairbanks Ave, Winter Park, FL 32789, United States
Website: https://www.facebook.com/
Phone: +1 321-207-0004
Store Hours: Tue-Fri 11am-7pm, Sat 12pm-5pm
You can't go wrong with a cupcake to satisfy your sweet tooth. You can find cupcakeries all over Florida. Our list of cupcake spots guarantees you will be satisfied with their homemade frosting and different cupcake flavors.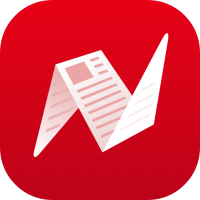 This is original content from NewsBreak's Creator Program. Join today to publish and share your own content.