With the recent cupcake explosion, cupcakery is becoming less and less defined.
It is the norm to have huge cupcakes (or tiny mini versions of them), and, of course, they are much more expensive, ranging from $3 to $5 per cupcake.
We should have seen a bubble burst in the gourmet cupcake market years ago. It hasn't, for some reason. It seems impossible to keep up with the number of cupcake-specific bakeries opening up every month. It can be difficult to tell which bakeries are selling inflated prices for dehydrated supermarket cupcakes and which ones are selling moist fresh treats. It would be best if you read our article about California's five best cupcake spots.
1. Tiffany's Sweet Spot, La Quinta, California
Initially a family baking business, The Cookie Factory has grown into a landmark destination for gourmet cookies and cupcakes. A wide range of cupcake flavors is available, such as Boston cream pie, peanut butter and jelly, red velvet, and tres leches. In addition to their growing list of cupcakes and custom cookies, they offer French macarons and sumptuous cinnamon rolls.
Location: 78590 CA-111, La Quinta, CA 92253, United States
Website: https://tiffanyssweetspot.com/
Phone: +1 760-360-1329
Store Hours: Tue-Fri 10:30am-6pm, Sat 10:30am-5:30pm
2. SusieCakes, San Francisco, California
It was started by Chicago native Susie Sarich-and a stack of 4x6 cards filled with her grandmother's recipes. This chain is operating in 17 locations in Northern and Southern California and four in Texas. Using the finest ingredients (European butter and Ghirardelli chocolate) in coconut and lemon treats and seasonal standouts like pumpkin maple, this place takes pride in the quality of its treats. According to the site, "If you can't spell it, we don't use it."
Location: 2109 Chestnut St, San Francisco, CA 94123, United States
Website: https://susiecakes.com/
Phone: +1 415-474-2253
Store Hours: Wed-Sun 11am-5pm
3. Little Cakes Cupcake Kitchen, Vista
Food Network's "Cupcake Wars" did not influence our selection in any way, but this cupcake won twice. However, Little Cakes can stand on the strength of its cinnamon sugar rolled butter cake, which is topped with vanilla buttercream and rolled in cinnamon sugar, like the cookie it's named after.
In Vista, you'll find an excellent bakery that makes cupcakes. The bakery has mastered the art of baking cupcakes now, so it's safe to say they do it well. Each time you visit, you're sure to enjoy a new, sweet experience with over 130 flavors rotating.
Location: 30 Main St #180, Vista, CA 92083, United States
Website: https://www.littlecakeskitchen.com/
Phone: +1 760-842-5138
Store Hours: Mon-Sat 11am-7pm, Sun 11am-5pm
4. Sprinkles Cupcakes, Beverly Hills, California
Sprinkles was one of the first to specialize in cupcakes, and it is a favorite among celebrities. Each cupcake is topped with Sprinkles' signature modern dot and made of the finest ingredients, such as Madagascar vanilla, bittersweet Belgian chocolate, and real strawberries. Sprinkles features a regular menu, special flavors every day, monthly specials, and an ATM for cupcakes. Loyal customers can also join their loyalty program.
Location: 9635 S Santa Monica Blvd, Beverly Hills, CA 90210, United States
Website: https://sprinkles.com/
Phone: +1 310-274-8765
Store Hours: Sun-Thu 10am-8pm, Fri-Sat 10am-9pm
5. Yummy Cupcakes, Burbank, California
Chef Tiffini Soforenko, Executive Chef of Yummy Cupcakes, has created exclusive recipes with the freshest ingredients for Yummy Cupcakes since the bakery opened in 2004. Among the more than 400 cupcake flavors on their classic menu are Apple Blue Cheese, Buttered Popcorn, and Chocolate Basil. The bakery is also famous for its "cupcake in a jar," a treat consisting of a cupcake layered inside a mason jar with whippy frosting, fillings, and toppings - all you need is a spoon.
Location: 2918 W Magnolia Blvd, Burbank, CA 91505, United States
Website: yummycupcakes.com
Phone: +1 818-558-1080
Store Hours: Tue-Sat 10am-5pm
Almost immediately, supermarkets pounced on the upscale cupcake bakery market, and retail chains followed suit.
Whether it's giant cupcakes, artisan doughnuts, or cronuts, Affordable Indulgence is here to stay. Ultimately, cupcake demand will settle down to a sustainable rate of growth that is beneficial for the category and consumers.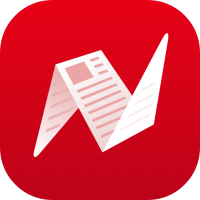 This is original content from NewsBreak's Creator Program. Join today to publish and share your own content.