American Heritage Chocolate/Unsplash
Originally, cupcakes were known as number cakes during the 1700s.
Cupcakes today are tasty treats that come in an almost endless variety of flavors and designs. Looking for a tasty cupcake in Arkansas? A perfect cupcake is hard to resist. Just right, neither too big nor too small!
In addition to the delicious treats, they are also available in a low-carb version. Following is a list of the top five cupcake bakeries in Arkansas:
1. Briar Rose Bakery & Deli, Farmington, Arkansas
There are no cupcakes that are as amazing and delicious as those from Briar Rose Bakery & Deli. It's impossible to describe them in any other way than divine. This little piece of heaven is moist and flavorful, just like it should be. They accept orders over the phone and in person. There are many Keto-friendly baked goods at Briar Rose.
There's more to this special little cottage, located just off Main Street in Farmington than just cakes and coffee. Briar Rose offers European-style pastries and handcrafted breads. Every Thursday, gluten-free items are also freshly baked.
Location: 28 E Main St, Farmington, AR 72730, United States
Website: briarrosebakery.com
Phone: +1 479-300-6027
Store Hours: Tue-Thu 6am-2pm, Fri 6am-3pm, Sat 7am-3pm, Sun 7am-2pm
2. Fat Bottomed Girl's Cupcakes, Hot Springs, Arkansas
It is from this stuff that the amazing is made. Every cupcake that they make is delicious and fresh on every level, whether vanilla or chocolate. When you try one of these cupcakes, you'll start dreaming about them, which will lead you to find excuses to stop by and grab one. If you frequent the shop, you'll always be greeted with a fun vibe and amazing cupcakes. Additionally, gluten-free options are available, and you can order online. To treat yourself to a very special treat, try the Chocolate on Chocolate and Salted Caramel.
Location: 502 Central Ave, Hot Springs, AR 71901, United States
Website: https://www.fbgcupcakes.com/
Phone: +1 501-318-0997
Store Hours: Sun-Thu 10am-7pm, Fri-Sat 10am-9pm
3. Rick's Bakery, Fayetteville, Arkansas
Fayetteville and Rogers are home to Rick's Bakery, a local pastry shop with various baked goods for your taste buds, including a large selection of cupcakes. Mr. Delivery will deliver your order for you at Rick's, and you'll delight in the friendly service you'll find there.
Delicious treats have been baked by Rick's since 1980. In addition to their delicious petit fours, Rick's also serves breakfast, brunch, and sandwiches. Rick's Bakery has partnered with Mountain Bird Coffee Roasters, another NW Arkansas business.
Location: 1220 N College Ave, Fayetteville, AR 72703, United States
Website: https://fayetteville.ricksbakery.com/
Phone: +1 479-442-2166
Store Hours: Mon-Sat 7am-6pm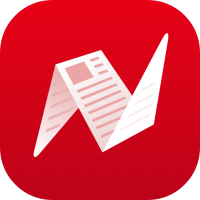 4. Shelby Lynn's Cake Shoppe, Springdale, Arkansas
Shelby Lynn's cupcakes are all special-ordered, ensuring they are as fresh as possible when you receive them. Most flavors can be shipped within 24 hours, but chocolate and vanilla can take up to 48 hours. There's no doubt that these cupcakes will make you smile - they're fantastic!
It has been in business since 2001 and can be found in downtown Springdale along a tree-lined street. Shelby Lynn's has a confection to suit your taste, from outrageous to elegant.
Location: 118 W Emma Ave, Springdale, AR 72764, United States
Website: http://shelbylynnscakeshoppe.com/
Phone: +1 479-750-0044
Store Hours: Mon-Tue 9am-2pm, Wed-Fri 9am-5:30pm, Sat 9am-2pm
5. Nothing Bundt Cakes, Little Rock, Arkansas
Whether the cake is a bite-size bundtini, a cupcake, or a large cake, it is moist and delicious. A chocolate chip variety, as well as a lemon variety, are available. Please get in the mood for Bundt cakes by trying them out.
Location: 12312 Chenal Pkwy Suite 2, Little Rock, AR 72211, United States
Website: nothingbundtcakes.com
Phone: +1 501-904-5151
Store Hours: Mon-Sat 11am-6pm
These bakeries in Arkansas are all about sugar, spice, and everything nice. Even the greatest sweet tooth or carb craving can satisfy these bakeries thanks to their natural ingredients. So, next time your sweet tooth calls you and you feel like you need some sugar, stop by one of these five best bakeries in Arkansas.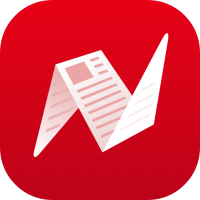 This is original content from NewsBreak's Creator Program. Join today to publish and share your own content.