The cupcakes served here are some of the best in all of Arizona. These shops feature amazing flavors that will have you craving them day after day. It's impossible not to find a cupcake you don't like. You can expect rich, mouthwatering flavors at this restaurant.
1. Sweet Daddy Cupcakes, Chandler, Arizona
Founders of this business appeared on Food Network's "Cupcake Wars" episode. Their talent is evident by the growth of this bakery, which has opened a second location in Chandler. There is no doubt that red-velvet cupcakes or triple chocolate cupcakes will appeal to the locals.
SweetDaddy opts not to offer too many flavors but rather sticks to making some of the best cupcakes in the Southwest. Once you have tasted one of their cupcakes, it is unlikely that you can criticize their strategy.
Location: 1055 S Arizona Ave UNIT 7, Chandler, AZ 85286, United States
Website: sweetdaddycupcakes.com
Phone: +1 480-508-5659
Store Hours: Mon-Sun 10am-5pm
2. Jewel's Bakery & Cafe, Phoenix, Arizona
Unfortunately, you believe that cupcakes cannot be healthy and delicious at the same time. Jewel's Bakery & Cafe in Phoenix has proven that desserts can be healthy and taste delicious while being gluten-free, sugar-free, and vegan.
Their cupcakes aren't decorated with cute animals or characters from your favorite TV show, but their elegant and subtle designs combine with their delicious flavors to leave a lasting impression on everyone who walks through their door. After eating the Salted Caramel Cupcake, you won't feel like you need to run 10 miles to burn it off. It's topped with cream cheese frosting and caramel drizzle.
Location: 4041 E Thomas Rd, Phoenix, AZ 85018, United States
Website: jewelsgfcafemenu.com
Phone: +1 602-714-5243
Store Hours: Wed-Sun 9am-3pm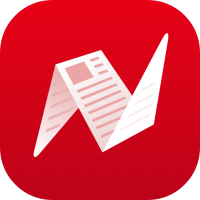 3. Trucking Good Cupcakes, Tucson, Arizona
There's something ridiculous about bakeries not adapting and putting their product on wheels to bring it to you. Because Trucking Good Cupcakes saw the value in a mobile cupcake truck, Tucson now has access to delicious cupcakes anywhere in the city.
A cupcake truck would find it difficult to carry more than a dozen flavors, but Trucking Good makes up for that in flavor and with frosting that you can indulge in all day long. Would you please not sleep on their design skills either? There's no Taj Mahal on your cupcake, but you will find some lovely designs that are sure to leave you impressed every step of the way.
Location: 2870 E Skyline Dr Tucson, AZ 85718
Website: http://www.2cupcakes.com/
Phone: (520)329-4411
Store Hours: Mon-Sun 8am-8pm
4. Urban Cookies Bakeshop, Phoenix, Arizona
The perfect place to have a dessert might be at Urban Cookies. With five years of selling decadent desserts in the Valley, this locally owned shop is headed by a husband and wife team. The cookies and cupcakes are made without additives or preservatives from fresh, natural ingredients. Nevertheless, the flavor isn't compromised. Urban Cookies offers various sweet treats such as cookies, dessert bars, baked doughnuts, and cupcakes. As a result of their cupcakes' excellence, they won the 2011 Cupcake Wars on Food Network.
Location: 2325 N 7th St, Phoenix, AZ 85006, United States
Website: https://www.urbancookies.com/
Phone: +1 602-451-4335
Store Hours: Mon-Sat 8am-6pm
5. 21 Cakes, Scottsdale, Arizona
In keeping with its name, this Scottsdale cupcake shop offers at least 21 flavors each day. As the flavors rotate, make sure to check the schedule before you visit, but even if you stop by on a whim, I guarantee you'll find something to interest you.
The Vanilla Salted Caramel cake will leave you speechless. If you are craving cupcakes for breakfast, 21 Cakes offers an incredibly delicious coffee cake layered with a cinnamon sugar crumble that is delicious. They use simple, elegant designs, and when they want to, they can design some incredibly colorful and detailed cupcakes that surpass expectations.
Location: 7001 N Scottsdale Rd # 175, Scottsdale, AZ 85253, United States
Website: https://www.21cakes.com/
Phone: +1 480-699-6220
Store Hours: Tue-Sat 10am-4pm
Is there a dessert that you enjoy most? Is ice cream or cookies your favorite? How about S'mores, donuts, or brownies? Wouldn't cupcakes be better? We've got you covered with these dessert spots in Arizona. Sweet tooths can satisfy their sweet tooth at these eateries with mouthwatering cupcakes. Take the time to explore these local restaurants, and let your taste buds do the rest.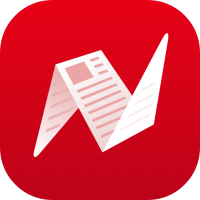 This is original content from NewsBreak's Creator Program. Join today to publish and share your own content.