It's cupcakes. While it may not be easy to find the best cupcakes in America, it is the traveler's responsibility to taste them all and share what they learned when they return home. Desserts with cream on top must be moist, flavorful, and not overly rich. It is only natural for them to be beautiful as well.
1. Dreamcakes Bakery, Birmingham. Alabama
At Dreamcakes Bakery, you can find various tasty treats - 15 or more flavors are available daily. Cakes like these look like they were created for a magical tea party. These cupcakes feature a billowing frosting layer and delicate decoration. Make sure you try a fluffernutter cupcake, which is topped with a peanut butter cookie and features peanut butter and marshmallow meringue.
Alabama newspaper Al.com ranked this shop as the best shop of 2012 in a search. Bakery co-owner Jan Potter, a former food stylist, told the newspaper, "I believe you eat with your eyes first." The bakery offers more than 80 flavors. Dreamcakes offers assorted cupcakes in the shop and on its truck, offering more than a dozen varieties to choose from.
Don't you like cupcakes? Besides brownies, pound cakes, macarons, cream pies, and cookies, it offers pound cakes and pound cakes. If you aren't located in the Homewood area, you can order any of its treats online for pick-up at its café in Hoover.
Location: 960 Oxmoor Rd, Homewood, AL 35209, United States
Website: dreamcakes-bakery.com
Phone: +1 205-871-9377
Store Hours: Tue-Sat 10am-5pm
2. Jozetti's Cupcakes, Montgomery, Alabama
Yummy! You can find a sweet treat here if you are looking for one! The red velvet cheesecake and the sweet potato were our choices. Both of them were amazing! We loved the rich and delicious red velvet cheesecake. They have cupcakes for $3.28 each, but they also offer dozens for about $31. Make sure you try the pineapple upside-down cake and the pecan pie cupcake when you come back.
Location: 1404 S Decatur St, Montgomery, AL 36104, United States
Website: https://www.facebook.com/
Phone: +1 334-239-9289
Store Hours: Tue-Fri 9am-6pm, Sat 10am-5pm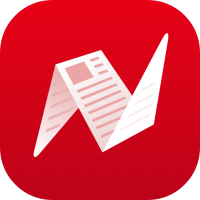 3. Mary's Cakes & Pastries, Northport, Alabama
Mary's Cakes & Pastries would be the clear winner in a contest for the prettiest little cupcake in Alabama. Mary's creations are miniature works of culinary art.
Vanilla, chocolate, and red velvet are among the flavors, but it's the decorations that set these cupcakes apart. Its signature cupcake is the Rose with swirls of buttercream petals that look almost real enough to put in a vase.
Mary's also made Crimson Tide cupcakes for football parties and Halloween cupcakes for trick-or-treating in the fall.
Location: 412 22nd Ave, Northport, AL 35476, United States
Website: http://www.maryscakesandpastries.com/
Phone: +1 205-345-8610
Store Hours: Tue-Fri 10am-5pm, Sat 10am-3pm
4. Flour Girls Bakery, Mobile, Alabama
Flour Girls' cupcakes, says co-owner and chief baker Sherrie Pickett, are known for their cream filling inside each cake - including white chocolate mousse in the red velvet cupcake and coffee in the chocolate mocha cake.
Before opening her bakery, Pickett baked cupcakes and sold them from home for 13 years. While friends encouraged her to call her cupcakes Sherrie Cakes, she preferred Flour Girls.
Location: 809 Hillcrest Rd, Mobile, AL 36695, United States
Website: https://www.facebook.com/
Phone: +1 251-634-2285
Store Hours: Mon-Sat 10am-4pm
5. Peggy Ann Bakery, Huntsville, Alabama
The Peggy Ann Bakery's cupcakes remain the same despite a recent trend – with wild flavor combinations and heaping cream cheese icing.
In a black metal box, handwritten recipes are kept along with frayed index cards. It is said that new employees are only allowed to look inside the box after one year of employment.
It evolved from Erskine's Baking Company to Peggy Ann Bakery after the founder's daughter died a few years later.
Location: 831 Regal Dr SW, Huntsville, AL 35801, United States
Website: https://www.peggyannbakeryhsv.com/
Phone: +1 256-536-8541
Store Hours: Tue-Fri 7am-5:30pm, Sat 7am-2pm
Keeping the doctor away is as simple as eating cupcakes every day. It may not be the exact saying, but why can't it apply to everything? It would be best to treat yourself every once in a while, and cupcakes are the perfect treat. With endless flavor combinations, cupcakes never get old.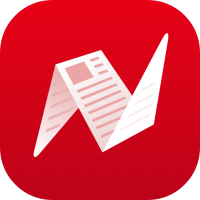 This is original content from NewsBreak's Creator Program. Join today to publish and share your own content.