It might not be the barbeque capital of the world, but numerous places in Wisconsin make Wisconsin BBQ famous. If you're looking for a mouthwatering pulled pork sandwich or a delicious rack of ribs, Wisconsin has it. Learn about the state's best barbecue joints!
1. Smoky Jon's, Madison, Wisconsin
In 1980, Jon Olson won first place at the Wisconsin Association of Professional Meat Processors for ribs that he began racking up barbecue awards. Smoky Jon's authentic wood-smoked 'cue has since won numerous other distinctions in local and national competitions. He only uses St. Louis spare ribs made with locally raised butcher-quality hogs.
In addition to the spice rub, slabs are smoked for hours at low heat and humidity. On each order, the slabs are grilled and topped with Olson's sweet and smoky, tomato-based sauce.
As a child, Jon began working on the charcoal BBQ with his dad, and as an adult, he began developing his BBQ sauces. At this point, you might say that he has mastered the technique. Many publications have rated his BBQ among the top 100 barbecue joints in America.
Location: 2310 Packers Ave, Madison, WI 53704, United States
Website: https://smokyjons.com/
Phone: +1 608-249-7427
Store Hours: Tue-Sun 11am-9pm
2. Double B's BBQ, West Allis, Wisconsin
A local favorite for barbecue dishes, Double B's BBQ specializes in baby back ribs and St. Louis spare ribs (ribs with the tough cartilage trimmed) rubbed with seasoning and smoked over hickory fire pits. You can try the flavor first before covering them in the sauce, as they are served dry with sauce on the side.
The Double B offers a great barbecue to relax with friends. Their exquisite food can only be described as Wisconsin's best-kept secret. After one bite, you will lose your heart to the tender, juicy meats in the heart of West Allis, Wisconsin.
Location: 7412 W Greenfield Ave, West Allis, WI 53214, United States
Website: doublebs.com
Phone: +1 414-257-9150
Store Hours: Tue-Thu 11am-9pm, Fri-Sat 11am-10pm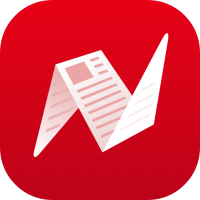 3. Smoke Shack, Milwaukee, Wisconsin
The best place to eat is Smoke Shack. Whether you've been going through a difficult time or are just looking for a place to let your hair down, this place is the place to be. With live music and celebration (due to the bar, duh), this place is the place to be. Wisconsin's "protein power palace" offers some of the best meat around.
Location: 332 N Milwaukee St, Milwaukee, WI 53202, United States
Website: smoke-shack.com
Phone: +1 414-431-1119
Store Hours: Mon-Thu 11am-9pm
4. Iron Grate BBQ Co., Milwaukee, Wisconsin
For decades, Pitmasters have graced Milwaukee, but there is a newcomer that has Milwaukee talking. Pork belly at Iron Grate BBQ is left attached to its ribs, creating a thick layer of smoky, sticky fat that melts into the meat. A half-pound of barbecue peel-and-eat shrimp or a half-pound of their smoked tomato mac and cheese pair nicely with the "Milwaukee-style rib." Takeout orders can be placed online.
Location: 4125 S Howell Ave, Milwaukee, WI 53207, United States
Website: http://irongratebbq.com/
Phone: +1 414-455-1776
Store Hours: Wed-Sat 12pm-8pm, Sun 8am-8pm
5. Beef Butter BBQ, Madison, Wisconsin
Authentic Texas-style barbecue is now available in Madison at Beef Butter BBQ. A stand-alone mobile restaurant that is fully licensed and insured. The restaurant Beef Butter BBQ uses prime beef for its cooking, which is the most expensive. They specialize in brisket. Over 500 pounds of delicious meat can be smoked at a time at Beef Butter BBQ. Any size event, from 100 to 1,000 people, can be accommodated. The smoked pulled pork and baked beans with smoked apple pie are popular with customers. Try the beef butter bbq sauce-glazed baby back ribs and fries. Beef Butter BBQ offers home and office delivery.
Location: 3001 N Sherman Ave, Madison, WI 53704, United States
Website: https://beefbutterbbq.com/
Phone: +1 608-640-5000
Store Hours: Mon-Sun 10am-8pm
It is essential to wear an old shirt while enjoying a great barbecue. It can be messy to eat an amazing barbecue. It's messy, juicy, flavorful, and delicious; the sides include classics like beans, coleslaw, and fried pickles.
Wisconsin offers a wide variety of great barbecue, so forget Memphis and Kansas City.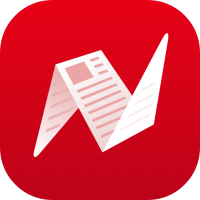 This is original content from NewsBreak's Creator Program. Join today to publish and share your own content.