Often, backyard barbecued meat is mistaken for burgers and hot dogs grilled on a grill. A large portion of pork, beef, or chicken is smoked indirectly, usually inside a smoker or closed pit, instead of grilling it over an open fire. Grilling has a variety of styles and varieties rooted in the South. Some are sweeter, while others have a deeper, tangier, richer mesquite flavor.
Barbecued meat might be served wet (with sauce) or dry (with only dry rub seasoning). Whichever style, flavor, or meat you prefer, you'll find 5 of the best barbecue joints in West Virginia below. Take a look at each one!
1. Dee Jay's BBQ Ribs & Grille, Weirton, West Virginia
It's Polynesia meets Memphis at this tiki and sports bar in Weirton, West Virginia. The award-winning ribs at Dee Jay's are so delicious, Penn State, Pittsburgh Steelers, and Pittsburgh Pirates players are often seen in the dining room with barbecue sauce smeared across their cheeks. This historic restaurant is just about an hour from Pittsburgh. Trimmed baby backs are slow-cooked with hickory until they are nearly falling off the bone tender. Barbecue sauce complements the robust smoky notes.
Location: 380 Three Springs Dr, Weirton, WV 26062, United States
Website: https://deejaysbbqribs.com/
Phone: +1 304-748-1150
Store Hours: Mon-Sat 11am-10pm, Sun 11:30am-10pm
2. Hickory House, Jane Lew, West Virginia
West Virginia's best barbecue is served at the charming Hickory House in Jane Lewis. Here, the star of the show is pulled pork. Get the Hickory House Pork Platter (hickory-smoked pulled pork served with baked beans, homemade slaw, pineapple, and Momma Sue's fruit dipping sauce). According to customers, the service is excellent as well.
Location: 1137 US Hwy 19 N, Jane Lew, WV 26378, United States
Website: lovehickoryhouse.com
Phone: +1 304-269-7373
Store Hours: Sun-Thu 11am-7pm, Fri-Sat 11am-9pm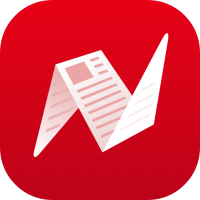 3. Dem 2 Brothers & A Grill, Charleston, West Virginia
There is no better combination of BBQ and soul food in West Virginia than this place. As seen on Southern Fried Road Trip with the Deen brothers, 2 Brothers serves food that tastes like home. A place like this is a great place to relax and enjoy the food, the people, and the story.
When social media goes nuts with positive ratings, that's what happens to Dem 2 Brothers and a Grill in Charleston, West Virginia. What started as just an out-of-state trip has turned out to be one of the fastest-growing, most popular, and deli southern-style BBQ with all the fixings found at this restaurant and on two food trucks.-style BBQ with all the fixins. The meal usually includes pulled pork BBQ, sweet potato casserole, collard greens, baked beans, and macaroni and cheese. The company offers delivery for a small fee and can cater to any occasion.
Location: 423 Virginia St W, Charleston, WV 25302, United States
Website: https://dem2brosgrill.com/
Phone: +1 304-400-4977
Store Hours: Tue-Sat 9:30am-7pm
4. Country Roads BBQ, Wheeling, West Virginia
In Wheeling, Country Roads serves hickory-smoked 'cue in a charming storefront on Carmel Road. Even so, the best way to cook meat is in the smoker on the deck every day. The night starts with brisket, pork butts, and ribs smoking away, specially prepared by a passionate pitmaster (follow them on Facebook to see some behind-the-scenes action) whose dedication to his craft shines through in everything he does.
Location: 56 Carmel Rd, Wheeling, WV 26003, United States
Website: https://www.countryroadsbarbeque.com/
Phone: +1 304-830-5736
Store Hours: Tue-Sat 11am-7pm
5. When Pigs Fly BBQ, Lewisburg, West Virginia
This West Virginia barbecue joint is turning heads with its catchy name When Pigs Fly. In addition to daily lunch, there is an all-you-can-eat buffet on Sundays. The food at this restaurant is delicious at a good price. The atmosphere is friendly, and the price is reasonable. It would be best if you sampled everything on the menu. But make sure you try one of the Bar-Be-Cuban sandwiches with mild sauce, Swiss cheese, pickles, and mustard. Same for the Hawaiian Luau sandwich with pineapple salsa and homemade Asian barbecue sauce. Children's menus and portions are available.
Location: 103 Seneca Trail, Lewisburg, WV 24901, United States
Website: https://www.facebook.com/
Phone: +1 304-249-8124
Store Hours: Wed-Thu 11am-8pm, Fri-Sat 11am-9pm, Sun 11am-7pm
Mountain State has many options for a barbecue if you are looking for a great place to fill your stomach.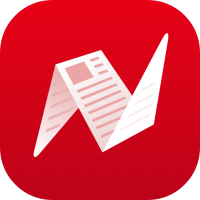 This is original content from NewsBreak's Creator Program. Join today to publish and share your own content.