The following are some of the best barbecue restaurants in Virginia, the best-kept secrets, and award-winning spots that you have to try if you haven't already. For a little extra flavor during your Virginia trip, check out these five barbecue spots.
1. Whitner's Barbecue, Virginia Beach, Virginia
The owner of Whitner, Warren Rogers, grew up around barbecue. His J&R smoker allows him to smoke fresh North Carolina-inspired pork butts and Texas briskets overnight with hickory wood. The following day, ribs, wings, turkeys, and chickens joined the slow-cooking party. Due to Rogers' commitment and solid reputation, Guy Fieri stopped by the joint a few years after its inception to sample the food. Guy raved about the real Kansas City burnt ends seasoned with Rogers' special rub and the sweet house-made barbecue sauce.
Whitney's BBQ has been featured on Food Network's Diners, Drive-Ins, and Dives. For those craving authentic, down-home BBQ in Virginia, this joint is the best option. Meat is smoked in-house, and all sides and sauces are homemade.
Location: 869 Lynnhaven Pkwy #106, Virginia Beach, VA 23452, United States
Website: https://www.whitnersbarbecue.com/
Phone: +1 757-689-8215
Store Hours: Tue-Sat 11am-8pm, Sun 12pm-6pm
2. HogsHead Cafe, Richmond, Virginia
HogsHead Cafe receives hundreds of visitors who all have good things to say about it in Virginia, another state with many excellent barbecue restaurants. Baby back ribs have a smoky crust outside, and the meat is falling off the bones. The pulled pork is juicy and tender. By ordering the Hog Sampler, you'll receive both, plus two sides. It won't disappoint you.
Location: 8902 W Broad St, Richmond, VA 23294, United States
Website: thehogsheadcafe.com
Phone: +1 804-308-0281
Store Hours: Tue-Sat 11am-9pm, Sun 11am-8pm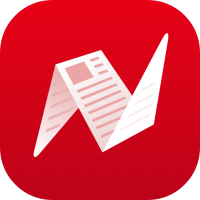 3. Barbeque Exchange, Gordonsville, Virginia
The state of Virginia may be in the South, but it doesn't claim its regional barbecue style. Still, it certainly works in Donna and Craig Hartman's favor. They have a menu that seems blissfully free from any tradition, ranging from smoked pork belly on a sandwich to regular ol' pulled pork. Although we are always proponents of tradition, it only takes one bite of bacon that's been spice-cured for a week, dried for a week, and then smoked overnight to recognize that new styles can coexist harmoniously with the original.
Location: 102 Martinsburg Ave, Gordonsville, VA 22942, United States
Website: https://www.bbqex.com/
Phone: +1 540-832-0227
Store Hours: Sun-Mon 11am-7pm, Wed-Thu 11am-7pm, Fri-Sat 11am-8pm
4. Saucy's Walk-up Bar.B.Q, Petersburg, Virginia
In this restaurant housed inside a reclaimed shipping container, there is only outdoor seating, and in Southern Living, pulled pork sandwiches are its specialty. As a result of its popularity, Saucy's Sit-down has been added as a full-service restaurant. You should save room for its deep-fried "cue balls" that are filled with bits of meat, as well as its fried moon pies.
Location: 257 E Bank St suite c, Petersburg, VA 23803, United States
Website: saucysbbq.com
Phone: +1 804-504-3075
Store Hours: Mon-Sat 11am-8pm
5. Risin' Smoke BBQ, South Hill, Virginia
They use hickory wood to add flavor to their barbecue, which is why all of their meat is cooked low and slow. It is rubbed in homemade rub before meats such as pork shoulder, beef brisket, pork ribs, chicken, beef bologna, and turkey are smoked. Choose your meat and a few sides, such as the cheese mac or onion rings, which are always popular. BBQ is served with three homemade sauces, a classic vinegar-based red sauce, a sweet sauce made with Hungry Hill Farms honey, or a habanero hot sauce. You can also sample some homemade desserts made by the mother/son duo. We recommend there are cookies and cream, peanut butter chocolate chip, and cinnamon roll among the cheesecakes.
Location: 1312 W Danville St, South Hill, VA 23970, United States
Website: https://www.facebook.com/
Phone: +1 434-447-4994
Store Hours: Tue-Sat 11am-7:30pm
It is no secret that Virginians love southern comfort food, and nothing says southern comfort like barbecue. The state's smokehouses pride themselves on unique techniques, tangy flavors, and decadent sides.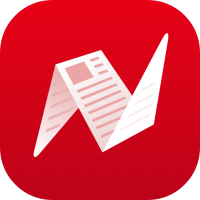 This is original content from NewsBreak's Creator Program. Join today to publish and share your own content.